Physicians Moving to Mid –Size Single Specialty Practices, Essay Example
Pages: 4
Words: 1095
Essay
This Essay was written by one of our professional writers.

You are free to use it as an inspiration or a source for your own work.
Section A
The 1996/97 to 2004/2005 timeline research conducted by Grossman and Liebhaber (2007), on the movement of physicians across the different practice settings for Health System Change organization, indicated that physicians were moving away from solo and single practice business operations towards employment in mid-sized single specialty setting that had six to 50 physicians, in a significant way, rather than towards multi-specialty practices, where the prevailing organizational model was ideally suited to accommodate support care, quality improvement and reporting activities, and investments in health information technology more effectively.
Physicians practicing in solo and two physicians business settings had decreased from a high of 40.3% in 1996/97 to a the current low of 32.5% at the end of the 2004/2006 period had trended to work in the 6-50 mid-size single specialty group business setting, which had in turn grew significantly from 13.1% to 17.6% during the same period, as a result of financial benefits available to prospective physicians and ownership constraints at the lower solo-duo practice setting, according to Grossman and Liebhaber (2007).
These physicians at the solo-duo partnership arrangement were by 2000/2001 facing considerable downward pressure on their incomes while practice operational expenses were rising at faster rates than they were being reimbursed according to Tu and Golding (2006), and as such, many were driven to seek employment in larger practice settings, to address these operational constraints in order to ensure their careers survived.
It was the single specialty mid-sized 6-50 physicians practice setting that, according to Grossman and Liebhaber (2007), had statistical data that attracted these physicians due to the economies of scale and afforded by the larger number of single specialty physicians working together, and the resultant spreading of the operational cost, the lower risk and higher fee for service reimbursement environment, and the incentives gained from delivering profitable procedures and ancillary services; which include diagnostic testing and high end imaging, according to Grossman and Liebhaber (2007).
Additionally, the reasons for the trending was also the fact that the procedure and intensive specialties provided more opportunities for benefits than what was available in other specialties and primary care practice setting, especially in terms of higher payments for office visits and supplemental revenue from visits to outpatient facilities.
Physicians aggregating and trending towards the 6-50 single mid-size specialty practice setting, were also discovering that these larger operations had greater capital and scale economies to invest in equipment and facilities, to provide more affordable services to patients (Grossman and Liebhaber, 2007), and this increase the level of their attraction towards the grouping.
The trending was also enhanced by the fact that physicians in the solo-duo single practice setting, who secure employment in the 6-50 single specialty setting, benefitted financially because this business entity do not have to re-distribute income to primary care physicians like that which is operable in the traditional multi-specialty grouping, could successfully negotiate prices with different health plan agencies, and are able to legally make self referrals as a result of the easing of relevant regulatory restrictions.
Finally, it should be reasonable argued than that the absence of, or limited presence of these incentives in the multi-specialty practice settings, and the other benefits and privilege discussed all combined has made it unattractive for financially troubled physicians engage in single and duo physicians practice setting to seek employment mainly in the trending 6-50 single practice specialty, rather than in other larger settings, which authorities envisioned had the resources to more appropriately deliver higher quality medical services to patients.
Section B
In looking at the details of the data for single-duo specialty for the 1996/97to 2004/05 period, it was gleaned that medical specialists as well as surgical specialists sub-specialties employed within this setting, decreased by12 and 10% respectively, while care physicians remained stable at 36% throughout the period (Grossman and Liebhaber, 2007).
This movement of these selected sub-specialists towards the larger practice setting it seemed, was driven by the renewed interest on the part of hospitals and academically orientated medical centers to recruit these personnel into their expanding specialty service facilities according to Grossmann and Liebhaber (2007).
It was also observed from the same data that during the same period physicians, in subspecialties within the single and duo practice setting, namely oncology and to a lesser extent gastroenterology and pulmonology were trending towards larger practice, but the significance of these movements, although should be cause for concern should extrapolations were performed, were limited by the very small sample sizes of these entities
Grossman and Liebhaber (2007), argue that these sub-specialties physicians were motivated to leave their small practices, to form larger ones that were better positioned to offer more profitable procedures and diagnostic services in several outpatient facilities, rather than remaining in their declining, unprofitable, uncompetitive and career threatening practice settings.
By contrast the physicians in the dermatology sub-specialty was unaffected by the tending away from solo and duo practice setting and this Grossman and Liebhaber (2007), attest was due to the perceived lack of gain in terms of economies of scale and leverage by reasons of their small sizes compare to other sub-specialties. The statistics showed that 61.6% of these physicians had remained in their original business practice setting in 2004/2005, and this trend no doubt will continue well into the foreseeable future.
In terms of physicians that are aggregating towards the 6-50 single specialty practice setting, Grossman and Liebhaber (2007), contributed towards 4.5 % increase in the 1996/97 and 2004/2005, and the trend will continue in this direction, despite the opposing arguments that they will they do not adequately possess the financial and administrative resources to collect quality data, implement quality improvement and reporting activities, and implement information technology.
The oppositions also contended that multi-specialty services were better positioned to enhance care coordination (Cunningham and Peters,2006), and growth in this single specialty setting will according to Grossman and Liebhaber (2007), drive up prices during negotiations with health plans agencies, while self referencing and during the performance of profitable procedures and ancillary services.
However, these issues are less impacting on the trending of physicians towards 6-50 single specialty business setting than the overall financial incentives offered to physicians seeking to leave their solo-duo business practice and maintain their economic sustainability in a competitive market.
Reference
Liebhaber, A. & Grossman, J.M., (2007). Physicians Moving to Mid-Sized, Single Specialty Practices Tracking Report 18 Center for Studying Health System Change Washington DC www.hschange.org , 03/26/12
Cunningham, P. J., May, J. H. (2006). A Growing Hole in the Safety: Net Physicians Charity Declines Tracking Report No. 13 Center for Studying Health Systems Washington DC
Tu, H.T. & Ginsberg P. B., (2006). Losing Ground: Physicians Income 1995-2003 Tracking Report No.15 Center for Studying Health Systems Washington DC
Time is precious
don't waste it!
Get instant essay
writing help!
Plagiarism-free
guarantee
Privacy
guarantee
Secure
checkout
Money back
guarantee
Get a Free E-Book ($50 in value)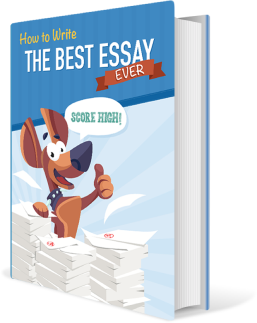 How To Write The Best Essay Ever!