Political Science: Government, Essay Example
Pages: 3
Words: 863
Essay
This Essay was written by one of our professional writers.

You are free to use it as an inspiration or a source for your own work.
The 2000 election between George W. Bush and Al Gore was selected for analysis. Both candidates took opposing views in terms of opinions on the economy, education, and the future of Social Security. Since the country was in a generally good standing at the start of the election, smear campaigns focused on the problems associated with the Clinton presidency. Al Gore was the Democrat candidate and George W. Bush was the Republican candidate. Gore ran on the stance that government accountability was a necessary component for success, while Bush ran on a platform that would strengthen the presence of the military.
Bush's commercials focused on domestic control, but also discussed issues related to the problems that Republicans believed existed during Clinton's presidency that could be rectified by electing Bush. Gore focused on domestic issues, highlighting the need for improved education and accountability for our impact on the environment. Both commercials appear to be effective overall, but Bush's commercial was better in terms of reaching out to the American public. Gore's commercial was more grounded in fact while Bush was more personable and appeared to make a connection with the audience. Based on these commercials along, I would have voted for Al Gore because the opinions he provides are more grounded in fact. While Bush is more likeable, it is difficult to determine where he is pulling his information from, while these sources are clearer in Gore's conversation. Overall, Gore appears to speak more academically which allows him to be trustworthy to those who understand the value of his research.
George W. Bush won this election because he favored demonstrating his personality over his other traits. As a consequence, the American people were able to connect with him, thereby causing him to be favored during this race. It appears that the television commercials had a large impact on this outcome because it demonstrated that television personality is more important than a demonstration of knowledge.
Flackcheck describes how voters could detect patterns of deception during campaigning and after when politicians access power. Patterns of detection are communicated by using fallacious statements, which seem true, but with careful reflection they are not logical. Another  deception as depicted on the site is misleading information.
Patterns of deception can also follow misleading process; misleading use of language and misleading by not disclosing the full story. Also, misleading audio/video cuing; false logic and hypocritical attack. The cues could be obvious or subtle. This information could be detrimental to the democratic campaign because voters have long been sabotaged by politicians and demand the truth. For example, deception pertaining to immigration and healthcare are prominent among the democratic ranks.
Miami Herald, New York Times and Miami New times
Miami Herald focused on Cuban relationship and the anticipated outcome, Governor Rick Scot and his views on the gas tax. Amazon's involvement in test flights of its delivery drones outdoors. The company has to obey a number of rules, which includes employing a certified pilot to operate the aircraft.  New York Times reported a campaign to save Women's college, hospital patient's cutting costs and Saudi harsh justice system. Miami New Times shared information pertaining to crime, music and entertainment.
The stories did not come from as wire service, such as Associated Press, but a staff reporter credited in them.  First-hand observations were included in the observations. Rick Scot was the government official quoted in the Miami Herald article. There  are many gaps in the coverage that left me confused about the issue, but it was considered a pattern of deception deliberatly omitting information.
To me news organizations report from a political standpoint because everyone wants to keep their job.
One hour plan; new deal, immigration, health care and abortion
The two main party's platform do conflict. Republicans were addressing regularizing healthcare by limiting expenditure on contraceptive and abortion. Democrats were high on immigration and healthcare.
I do not think that these two platforms greatly influenced the win or loss of elections. For example, in the last elections while Christians are against abortions they did not agree with the campaign platform used by republics. The presidential candidate speaking against abortion showing the mount of children and grand children was not enough to win. However, even after Obama's inability to deliver on immigration as promised using the platform once more gave him a unique win.
Platforms of the two minority parties did not coincide with none of the major party platforms. They definitely pushed Obama into a sizeable win.
These parties often have limited funding. Even though individuals leading the group are intellectuals the party seems to lack focus and never take a strong stand in the elections. The history of third party candidacy has been that it is difficult to win. It seems as though the campaign articulation is to keep the minority/third party in its place by the two larger parties. A third party can be successful by keeping a balance between the two major groups in either echoing or protesting their values. This is a strategy that is very effective because it is important for there to be a group sanctioning the two major parties in the house. United States does not have to alter election laws to accommodate third parties. They could be incorporated 
Time is precious
don't waste it!
Get instant essay
writing help!
Plagiarism-free
guarantee
Privacy
guarantee
Secure
checkout
Money back
guarantee
Get a Free E-Book ($50 in value)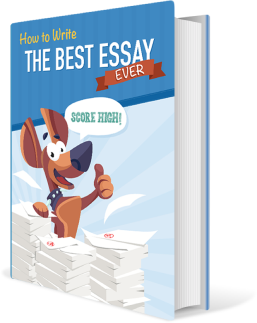 How To Write The Best Essay Ever!