The Society of Confucian Harmony, Book Review Example
This Book Review was written by one of our professional writers.

You are free to use it as an inspiration or a source for your own work.
In the history of human development, there were various cultures characterised by diverse philosophical codes of word perception and modes of behaviour. Many of those cultures and beliefs ceased to exist, yet some demonstrated to survive time and find their place in the contemporary world of diversity. In the era of globalisation and internationalisation, various cultures inevitably meet and unlike centuries before it is not necessarily for them to clash, they can learn from one another in order to build a harmonious future. However, the ability of understanding is a key to this harmony. Such is the opinion of T.R. Reid expressed in his book on the prevalence of Confucian values in Asian society. The aim of this book review is to find out how Confucian ethos is expressed in the contemporary Japan based on specific examples demonstrated in the book. The lessons that could be adopted for the American society and personal perception of the book are also outlined.
Reid argues that he was fascinated by the order and harmony in the Japanese society irrespective of any economic downfalls; people carried on with their ordinary lives and did not allow negative thinking infiltrate their life. Their world is characterised by respect, order, uniformity of duties and responsibilities. He argues that the main root of all this harmony is "the Asian spirit or Asian values, passed down over the millennium in Oriental societies and still assiduously taught and promoted today" (Reid 16). In this regard, the author suggests that the ability to preserve Confucian values in the contemporary information and technological century is the secret of Japan's social miracle. In order to demonstrate this he outlines various experiences his family had in which traces of the classic Confucian principles can be found.
In terms of the five Confucian virtues of benevolence, righteousness, propriety, knowledge and fidelity are demonstrated on the following occasions.  When Reid went for the cheap market to buy a pair of running shoes with Nike brand on them, he paid $13 for them. During the transaction, the seller was honest with him: "Actually, they're not really brand-new.  Actually, they're not really Nike, either" (Reid 5). This honesty of the seller demonstrates the virtue of benevolence as well, since the intention was to make sure that the other person knows exactly what he is getting irrespective of the fact that he was a foreigner and a stranger.  Japanese society is based on strict following of the rules and obedience. People do what is right because it is a right thing to do, and they point out to the other people if they are wrong. The best example of this is was when a neighbour knocked Reid's door greeted him with moving in and in a very courteous manner explained that Reid's son's practicing music was creating too much noise in the neighbourhood (Reid 67). This shows that for Japanese people following rules and right mode of behaviour is crucial irrespective of the background of people that live in their society.
The virtue of propriety was demonstrated in Japanese attitude to drugs use. It was shown when the Japanese authorities denied Diego Maradona an entry visa to Japan due to his previous drug conviction. This decision was based on the position of authorities that anyone who had a record of drug convictions is not permitted on the territory of Japan (Reid 9). The national propriety was further demonstrated in social support of government's decision although it meant that long-expected match was cancelled. But for these people it was the right thing to do (Kingston 125). The virtue of knowledge or wisdom is demonstrated by the Japanese ability to absorb new technological advancement and combine them with the ability to learn and get inspiration from the past. At school, the understanding of today is taught through the lesson of the past. Reid writes that the school teacher "reminds his students about the benevolence of the rulers Yao and Shun, and the wisdom of the ancient kings" (Reid 93). Finally, the virtue of fidelity is demonstrated in one belonging and supporting members of one's group. In this regard, "each group is entitled to loyalty from its members, and these various loyalties essentially define a Japanese life; the group you belong to make up who you are…" (Reid 74). In this case, it can be also argued that through this group belonging on various levels from ikebana classes, being a student and then a worker of certain company, the balance of Confucian Doctrine of Means is achieved. The unity of self-awareness (individual self-representation), leniency and sincerity are united in group belonging and one's realisation of being a part of a whole rather than an individualist i search of his/her fate (Kingston 112). In this regard, the belonging to a group contributes to the balance of mind and physical body since the eternal yearning for the purpose is fulfilled, unlike in the Western culture where self-exploration and self-identification are on-going and life-long processes (Weiming 53).
In terms of the five key relations and ten appropriate relations of Confucius, Japanese society is strict about the roles people and institutions play in the building of functional and harmonious building. It is rooted in the family and is further developed through the social constructs (Weiming 68). In the first relationship between elder and young, it is said that the attitudes of considerateness and deference should be practised. In the case of Japanese society, this prescription is practised through the corporate culture of respecting people who devoted many years of their lives to the flourishing of their company. In this regard, Japanese corporate and social culture is based on the principle that "younger or lower-ranking member was expected to offer respect, obedience and an attitude of deference towards the elder" (Reid 109). This attitude of respect was often shown in the diversity of honourable bows and choice of a more respectful language.
The relationship between elder and younger should be characterised by gentility and humility. In this regard, it is expected for an elder brother to protect his young one and act gently in teaching him, while the younger brother should recognise the supremacy and responsibilities of the elder brother (Weiming 66). Thus, there is a tremendous difference between older and younger brother in terms of attitude and expectations (Reid 85). On the other hand, the elder sister has responsibilities "to look out for her kid brother", while the elder brother gets the honour and privileges due to his gender (Reid 109). Thus, although the Japanese society follows this Confucian relation, it indoctrinated gender inequality both in treatment of their children and social perception (Kingston 65). In this regard, the relation between husband and wives should be characterised by love and obedience, which, in fact, means, women's obedience to men, while men favour more freedom. This principle is demonstrated on various occasions. Frist of all, it is perceived that the divorce is an act of humiliation, and that woman can do it only if her husband agrees with that (Reid 10). Thus, the following of Confucian principle of an ideal marriage does not mention the equality in it; however, it seems to work well for the Japanese society.
The father and son relationship should be dominated by righteousness and filial piety. This was demonstrated in the division of responsibilities between parent and children regarding their education: "parents had a responsibility to see to it that their children pursued an education; the children, in turn, had a responsibility to take schooling seriously" (Reid 106).  All of this relations and prescriptions lead to the final relationship between the ruler and the subject, which should be characterised by benevolence and loyalty. This principle is demonstrated in every aspect of Japanese life, support of authorities in not allowing Maradona into the country, honourable cleaning at schools and following prescribed norms. This relationship is based on mutual respect. Just as people follow the laws and respect its government, the government feels responsible for its actions and even "feel a need to apologise to its own people for deceiving another nation half a century ago" (Reid 77).
The overall experience of the Japanese society has various lessons to teach which could be useful for the American society. For instance, the primary principle needed is the mutual respect and intercultural understanding. The virtues of benevolence and righteousness would be crucial for the establishment of a more moral and virtuous society. However, the main problem on the way of the development of these virtues would be the entirely different perspective of world overview. American society is built on the ideas of individualism and personal fortune, while the Asian society is based on a common goodness of the society built of individuals, yet identical enough not to stand out. In the American society of freedom of choice, the prescriptions of the Japanese society would be viewed as an attempt to violate one's freedom and the right for self-identification. In this regard, one of the most striking moments of the book is that identity of the group is infiltrated into children's consciousness with any right for diversity or change. It is exactly this intolerance to diversity and spontaneous creativity that I find discouraging in the Japanese way of life, at least in terms of the personal perspective. I also find the idea of the same school uniform and exact number of pencils on the table to a bit of a mechanical approach to studying and raising children. Although the author argues that it is a better system for his children since it provides security and stability, it still does not help to develop one's creativity and personality.
Another essential factor is that the author forgets to mention the deviations in Japanese popular culture, the depth of criminal activities in Japan and other Asian countries, the rate of suicides among teenagers and corporate workers in Japan (Kingston 89). In this context, although the aforementioned Confucian principles demonstrate to make Japanese society more harmonious and united than the American, it does not mean that there are no problems there. The only difference is that in the Japanese culture it is considered to be shameful to talk about divorces, crime rates and one's superiors but it does not mean that all of these things do not happen and that what is said out of politeness is the real intention. Nevertheless, personally, I am inspired by how the contemporary Japanese society managed to implement Ancient tradition of Confucius in their daily life. Although various principles could be advantageous to the American society, I doubt they could be simply replicated, since they are originated and established on the ground of historical and cultural roots of the Japanese nation. On the other hand, the American nation was born out of a different history and has a slightly different set of core values, characterised by freedom and individualism. Overall, I would suggest this book to a wide audience of readers, since it is a good start for understanding inter-cultural context of the contemporary world.
Works Cited
Kingston, J. Contemporary Japan: History, Politics, and Social Change since the 1980s. London: Wiley-Blackwell. 2012. Print.
Reid, T.R. Confucius Lives Next Door: What living in the East teaches us about living in the West. New York, NY: Random House. 1999. Print.
Weiming, T. Confucian Traditions in East Asian Modernity: Moral Education and Economic Culture in Japan and the Four Mini-Dragons. Cambridge, MA: Harvard University Press. 1996. Print.
Stuck with your Book Review?
Get in touch with one of our experts for instant help!
Messenger
Live chat
Time is precious
don't waste it!
Get instant essay
writing help!
Plagiarism-free
guarantee
Privacy
guarantee
Secure
checkout
Money back
guarantee
Get a Free E-Book ($50 in value)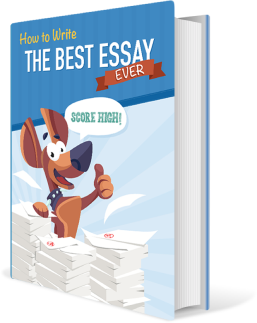 How To Write The Best Essay Ever!