Practicum Project Initiation, Essay Example
Pages: 5
Words: 1293
Essay
This Essay was written by one of our professional writers.

You are free to use it as an inspiration or a source for your own work.
My practicum initiation project is to work in the Smart Room in Second Life developing a work flow process providing a schedule for patients and families during a hospital admission. Smart Room technology as described by a facility that currently uses a similar system.  "Smart room technology is an important tool to help engage patients and families thereby improving their outcomes. This technology integrates the patient experience with scheduling and clinical systems to improve communication, workflow, and overall patient experience. The goal of the Smart Room Technology is that system will identify doctors, nurses, and other caregivers as they walk into the room, displaying their name and title on the screen by their bed.  The patient information screen allows patients and their families to view their records, current medication, and upcoming treatment schedule.
The patient interactive screen provides several educational, communication and entertainment features, including the ability to view educational videos and receive email and photos from loved ones. These features result in higher patient satisfaction by increasing patient understanding of medical procedures and facilitating easy communication with their caregivers in a more collaborative way.
Smart Room technology allows caregivers to spend more time with their patients and less time backtracking and repeating steps. The Smart Room streamlines the workflow process by alerting caregivers to those tasks that should be completed next and making critical information, such as allergies and test results, readily available. If medication needs to be ordered, the nurse simply submits the request through the caregiver touch screen. The request is immediately sent to the pharmacy to be filled and entered into the patient's record. By automatically populating patient records, errors are greatly reduced and information is immediately available for those needing it. By putting information at their fingertips, doctors and nurses can more accurately and efficiently administer the critical care required to get patients better as soon as possible.
"Having engaged patients and families improves outcomes so from that perspective, this makes great sense. We believe adding this personal touch to an inpatient hospital stay will also help our patients and become more at ease with their hospital stay, improving their overall experience" (Torie Bashay Sentara Hospital, 2012).
Thames' (2012) study found the following:
Studies show that patients whose families are also involved in their care have better outcomes. We think having this added information will allow a family member who would like to be involved better plan their schedule around a test or procedure," adds During what can be a stressful time for families, the added information provides predictability and structure. Busy supporting family members can be present during important sessions and better schedule their visits when their loved one is alert and in their room.
Increasing the quality and quantity of information will provide the patient and the medical staff all of the necessary data to make informed decisions on the care that is provided as well as the care that is expected.  The information is also readily available as the medical staff enters the patient's location.  This eliminates the potential need to return for records, retrieve lost information or confusing patient information.  There is one source of information that is accessible throughout the facility by those that need the information.
Having the right information and providing the information to the patient creates an environment where the patient is satisfied and the medical staff can make the best decisions necessary for the patient.  Inherently the hospital is in a discomforting and unnatural environment for the patient and providing the key information they need, providing immediate status on their care and enabling reliable communication with their medical staff and family increases the overall quality of the visit and improves the hospital stay.
The primary objective of creating a dashboard for the patient to interact with the medical staff provides a better understanding of their treatment and schedule.  This tool will enable a partnership between the family, patient and medical staff.  Working in a collaborative environment will ensure an overall better experience by the patient.  Success will include completing the project on time and within budget.
Project Objectives:
Create a dashboard tool for patient/medical team collaboration
Provide a workflow process for patients during admissions
Increase engagement and data collection by leveraging technology
Provide communication venues for patients and families
Provide instant feedback on status, schedule and updates to patients
Enables line of sight to current medical staff in real time
Support patient confidentiality while also providing patient records, medical status, medications and upcoming process steps such as treatments and tests
Increases the patient's knowledge base by providing educational services, communication to staff and other web-based applications to keep the patient connected with staff and family
This will keep patients informed and help them to "better" partner in their care providing information such as dates of tests, times, expected length of Stay (LOS)/discharge etc.  Knowing a patient's whereabouts will also be part of the project. The intent is when a patient has left the room, a message will display on the television monitor alerting others of their locations throughout the facility.  For example the nurse will be aware that the patient has gone for a test, or housekeeping will know so that they can clean that patient's room without causing any disruption to the patient.  To support my objective, I will review the literature for evidence on information that patients want and will better enable them to know what to expect during elective admission
Who are the stakeholders, and why have you identified them as stakeholders?
The stakeholders will be patients and clinicians (nurses, patients, PT, and OT).   Stakeholders are the front end day to day users and can help to determine where adjustments can be made within the system. According to Keele, Buckner, and Bushnell, (1987), important factors for successful implementation of health Information Technology are the early involvement of all the stakeholders and sponsorship from senior leadership throughout the course of the project. Working to achieve stakeholder buy-in and demonstrating the potential value of the system to leadership early on is essential. The unique benefits of the system to each stakeholder need to be well explained and understood.
What is the project's priority for the organization?
As technology advances and consumers become more proactive and involved with their personal health. Facilities have to adjust to meet the needs of patients. With the new healthcare reform patients will have more input on where they receive their care. Facilities have to become creative in meeting patient needs. Increasing patient satisfaction and improved outcomes will in turn increase return revenue for the organization.
How will I know we have met our goals? For this project, what is success?
Success will include completing the project on time and within budget. When a patient is admitted for elective surgery, they are provided a schedule from the admission nurse. This scheduled will give a detail outline of the surgical procedure, diagnostic tests, therapy and the time these are scheduled for. Each area listed is a synopsis of the content on the dashboard.  By providing these areas a full spectrum of services can be references and accessed.  Clinicians being able to adhere to this patient schedule (or a close as possible) will confirm both success and meeting the goal.  Tools such as patient surveys and feedbacks will be used to determine if the intended goal of providing patients a schedule of their day during an admission improves satisfaction/outcome.
To whom do I report the results of the project? Who will formally accept the results?
This final project results will be reported back to the stakeholders, investors and the Project Management Officer. The results will be formally presented to whoever was decided upon during the planning phase, in this instance the PMO.
References
Keele, R., Buckner, K., & Bushnell, S. (1987). Identifying health care stakeholders: a key to strategic implementation. Health Care Strategic Management.
Sentara Hospitals Adds "Smart" Technology to Inpatient Rooms. (2012). Retrieved from http://sentaranewsroom.com/news/sentara-hospitals-adds-smart-technology-to-inpatient-rooms
Time is precious
don't waste it!
Get instant essay
writing help!
Plagiarism-free
guarantee
Privacy
guarantee
Secure
checkout
Money back
guarantee
Get a Free E-Book ($50 in value)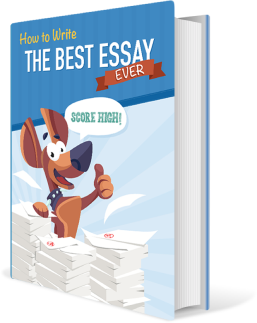 How To Write The Best Essay Ever!