Current View of Risk Factors for Tobacco Use, Capstone Project Example
This Capstone Project was written by one of our professional writers.

You are free to use it as an inspiration or a source for your own work.
Prevalence and Incidence Information
Smoking causes harm to nearly every organ of the body and contributes to the diagnosis of many diseases that impact the overall health of smokers. Smoking is responsible for approximately one in five deaths in the United States (CDC, 2013). From 2000 to 2004, smoking caused the deaths of approximately 443,000 people each year in the United States alone (CDC, 2013). This includes an estimated 269,655 male and 173,940 female deaths annually (CDC, 2013). Among adults, highest number of smoking-related deaths were due to lung cancer at 125,522 cases, coronary heart disease at 80,005 cases and chronic obstructive pulmonary disease and other airway obstructions at 78,988 cases (CDC, 2013). Not including adult deaths from exposure to secondhand smoke, adult males and females lost an average of 13.2 and 14.5 years of life, respectively, due to smoking in examining persons 25 years of age and older by the level of educational accomplishment (CDC, 2013). Data is displayed for selected years from 1974 through 2009, by race and sex (CDC, 2013). It has been determined that the overall prevalence of smoking declines with an increased number of years of education. In 2009, the age-adjusted prevalence of cigarette smoking ranged from nine percent among college graduates to 28.9 percent among those with less than a high school diploma (CDC, 2013). Between 1974 and 2009, these rates fell or remained stable for adults of all educational levels, with the sharpest drop observed among college graduates, with a 66.9 percent decrease (CDC, 2013).
At Risk Groups by Demographical Data
Patients at high risk for stroke must consider the most common risk factors such as hypertension, diabetes, poor circulation, obesity, cholesterol concerns, smoking, and atherosclerosis, amongst other factors (National Stroke Association, 2013). In order to effectively reduce the risks associated with stroke, it is necessary to develop programmatic goals and objectives that will enable individuals to improve their health and wellbeing. From this perspective, the program goals include the development of a stroke prevention education program using local and national resources to provide insight and knowledge regarding the risk of stroke, particularly for adult persons who face these risks (CDC, 2013). This requires the knowledge and expertise of a qualified nurse or physician to educate participants, as well as to raise awareness of stroke the severity of its complications for those affected by this condition (CDC, 2013). In addition, it is important to identify the specific factors that will promote education and knowledge that participants might apply within their own lives to prevent strokes and other complications (CDC, 2013). These efforts are critical to the success of the endeavor and its impact on adults who might face an increased risk of stroke over time (CDC, 2013). The primary objectives include the recruitment of participants for the education program, the development of a curriculum-based format that will be informative and knowledge-based for all participants, and the creation of examples based upon real-life scenarios that will engage participants and allow them to better understand their own risks relative to having a stroke.
What has been previously done to address this Issue
As of 2013, there have been several mandates to support the United States in overcoming this tremendous health problem, which causes tremendous pain to families and may eventually lead to death. Congress banned cigarette advertising on TV and radio in 1971 and spit tobacco advertising in 1987, but the smoking habit continues to be a serious problem throughout the United States. The American Legacy Foundation, as well as many states, have created anti-smoking public service messages that are featured on television, radio, and billboards. Some tobacco companies have developed their own ads, which appear to be anti-smoking, but in actuality, serve to promote a more favorable attitude toward the tobacco industry (National Stroke Association, 2013). The new FDA regulations mentioned above require that any tobacco advertising must use at least 20 percent of its ad space to display warnings regarding the dangers of smoking. Furthermore, taxes on cigarettes have risen in many states in recent years, and these increased costs have been shown to discourage young people from starting to smoke and encourage smokers to quit, as the costs of smoking are often prohibitively expensive. As of late 2012, the federal cigarette tax is $1.01 per pack, and state taxes on tobacco vary from as low as 17 cents (in Missouri) to up to $4.35 a pack (in New York).
It is also known that laws have been established in all 50 states and in the District of Columbia to restrict or prohibit smoking in certain public places. These laws range from simple restrictions, such as designated areas in state or local government buildings, to laws that ban smoking in all public places and workplaces within that state (National Stroke Association, 2013). In addition, all federal buildings are required to be smoke-free, and smoking is also banned on all domestic airplane flights, with the potential for criminal prosecution for non-compliance. According to the US Surgeon General, smoke-free policies that ban smoking in all indoor areas are the only way to be sure that people are not exposed to secondhand smoke in workplaces and other public places (Frost, 2013). However, the success of these efforts are mixed, with some communities not willing to adhere to these guidelines in the desired manner. This may be attributed to the community culture and the acceptance of culture within a given community.
Gaps in Literature
After reviewing the published literature, a number of gaps in research became very clear. Currently, little is known regarding why many people in the United States continue to take risks by choosing to smoke on a regular basis. Therefore, additional research is required to create a better understanding on how educational programs that are created are useful to smokers. Smoking has been identified as the primary reason for the gap in healthy life expectancy between the rich and the poor. Among males, smoking is responsible for over half of the excess risk of premature death between the social classes (CDC, 2013). As a result, additional research is necessary to develop a more effective understanding of smoking and its psychological impact on Americans and their overall health and wellbeing.
How does your Capstone Project relate to these Gaps
In spite of a reduction in the overall prevalence of smoking in the United States over the past 30 years, there has been little change in smoking rates among those living on low incomes and those with disadvantaged status. Furthermore, the prevalence of smoking remains far higher among people from manual as opposed to non-manual socioeconomic groups, with 32 percent compared to 21 percent in 1998, respectively. For those persons living with the highest levels of hardship, smoking rates are over 70 percent. Smoking, more than any other identifiable factor, contributes to the gap in healthy life expectancy between those most in need and those who are categorized as upper class. My capstone project is related to these objectives because it supports the development of new perspectives and approaches to smoking through educational endeavors and outreach as a means of prevention for nonsmokers and cessation for current smokers wanting to quit this habit. For those not looking to actively quit smoking, there is an opportunity to convey the serious nature of health complications related to smoking perhaps to promote the risks associated with this habit.
What has been learned by previous Successful/Unsuccessful Initiatives
The learning curve for stroke education is significant because knowledge regarding strokes is vast, yet often very difficult to understand, typically for the average person (Arkansas Department of Health, 2011). Therefore, it is necessary to identify the resources that will educate local residents in the identification of stroke risk factors and the potential warning signs of a stroke to prevent as much short and long-term damage as possible (Arkansas Department of Health, 2011). It is important to identify areas of programmatic education that would enable different population groups to benefit from this practice and to better understand how these needs are impacted by the development of new ideas and approaches to stroke prevention and recognition (Arkansas Department of Health, 2011). These factors will provide greater support in educating local residents regarding their own risk factors for stroke and how to prevent this condition from occurring (Arkansas Department of Health, 2011). Finally, the Health Belief Model is appropriate in this example because it engages participants when there is a legitimate belief of risk associated with smoking, while also considering the specific factors that contribute to these risks and how to prevent them within a structured educational program (Frost, 2008). Under these conditions, the Health Belief Model emphasizes the importance of stroke and its potential impact on many members of the population (Frost, 2008).
References
Arkansas Department of Health (2011). Stroke education: what is stroke? Retrieved from http://www.healthy.arkansas.gov/programsServices/chronicDisease/HeartDiseaseandStrokePrevention/dssNetwork/Pages/StokeEducation.aspx
Centers for Disease Control and Prevention (2013). CDC National Heart Disease and Stroke Prevention Program. Retrieved from http://www.cdc.gov/dhdsp/programs/nhdsp_program/goals.htm
Frost, R. (2008). Health promotion theories and models for program planning and implementation. Retrieved from http://azrapeprevention.org/sites/azrapeprevention.org/files/2008_01_UA.pdf
National Stroke Association (2013). Am I at risk for a stroke? Retrieved from http://www.stroke.org/site/PageServer?pagename=RISK
UPMC. Stroke education for patients and families. Retrieved from http://www.upmc.com/patientsvisitors/education/Documents/StrokeEducationforPatientsandFamilies.pdf
Stuck with your Capstone Project?
Get in touch with one of our experts for instant help!
Messenger
Live chat
Time is precious
don't waste it!
Get instant essay
writing help!
Plagiarism-free
guarantee
Privacy
guarantee
Secure
checkout
Money back
guarantee
Get a Free E-Book ($50 in value)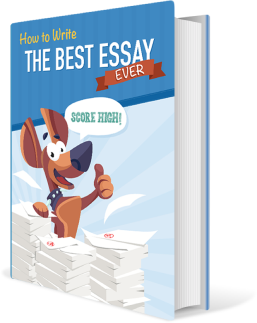 How To Write The Best Essay Ever!