Preachers Who Are Not Believers, Research Paper Example
This Research Paper was written by one of our professional writers.

You are free to use it as an inspiration or a source for your own work.
It is TOK essay (Theory of Knowledge) (IB)
This TOK essay evaluates the topic "the whole point of knowledge is to produce both meaning and purpose in our personal lives." The Theory of Knowledge OK, will be used to assess this question and respond and ways of knowing (WOK), will be incorporated to support my response. Definitions 'knowledge' can't be viewed as an end product or outcome. It must be identified and defined as a process. Knowledge is acquired, and this is a process performed by individuals and each unique method of acquiring knowledge represents that individual's chosen way of knowing (WOK). There are many ways through which knowledge is acquired. These methods are defined as acquisitions of knowledge (AoKs). Examples of (AoKs) are Historiography used in History, Globalization reflective in the acquisition of indigenous knowledge, the Hypothetical Deductive Method used in Natural Science, and Moral Dilemmas in Ethical knowledge acquisitions that enable one to acquire knowledge through a wide set of methods. This makes the process of acquiring knowledge very personal to the one seeking it.
The Knowledge Question
The core aspect of the knowledge question that needs to be addressed is "how does one identify that they need to gain knowledge to find purpose in their lives?" If one is unaware that they need to find knowledge in their life, but it still holds true that the purpose of acquiring knowledge is to find meaning, then that means the process is unintentional. The main issue that arises by stating "the whole" is that it limits the reach of knowledge. If one perceives the phrase "whole point" to entail the only purpose of acquiring knowledge is to acquire meaning it places limits on the endless nature of knowledge and puts those assessing the question in a difficult position to prove or disprove the statement.
To What Extent I Agree or Disagree?      
The main idea that arises has to do with the relationship between purpose and meaning. I personally disagree with the statement because I feel that in many cases knowledge increases meaning but decreases purpose in the process. An example can be seen in religious faith where one devout follower of a specific religion studies religion as a whole intently searching for meaning only to uncover certain hypocrisies or similarities between religious sects which make them doubt the superiority or uniqueness of the religion into which they were born.  Voltaire is famous for saying, "the more I read, the more I acquire, the more certain I am that I know nothing" (Voltaire, 1). This statement by Voltaire touches on the main concept that the seemingly endless pool of knowledge available makes it seem almost impossible to know any one thing entirely, or even everything partially.
Application of AoKs and WoKs
When ways of knowing (WoKs) and areas of knowledge (AoKs) are applied to the knowledge question, one is able to formulate a clearer understanding of the topic as a whole. There are 8 recognized areas of knowledge in theory of knowledge studies. These areas of knowledge (AoKs) are history, ethics, indigenous knowledge systems, the natural sciences, the arts, mathematics, and religious knowledge systems. Ways of knowing (WoKs) involve faith, intuition, language, emotion, memory, reason, perception, imagination, perception and sense. The most relevant of these factors in respect to answering the question involves the (WoK) religious faith, and the (AoK) natural science.
Religious people steadfastly maintain that the existence of the universe is a result of Supreme God's creation. They additionally use this concept of design of the universe as the yardstick to accord meaning and purpose to their existence. Interestingly, a study to investigate the authenticity of the priests' faith uncovered incredible truths. Religion has its doctrines that might at times seem parallel to such priests' personal lives. According to Dennett and LaScola (2010), priests read from separate scripts while at the altar and when out of the holy rob. In this manner, the purpose of religious knowledge on the priest's life is questionable. Nevertheless, the possession of religious knowledge has remained critical. Instead of strengthening the faith, it waters it down and maybe blurs the purpose in the lives of those who know the doctrines but practice the reverse. In respect to faith, there are instances where acquisition of knowledge leads to diminished faith. A prime example of this can be seen with the book by Daniell Dennett and LaScola, Priests who don't believe in God. In Daniel Dennette and Linda LaScola's study, the authors interview a young priest in training. He talks about attending college and how doing so challenged his faith.  He notes that before attending college he viewed Adam and Eve as actual people, and then notes,  "…and I can remember really wrestling with that when my Old Testament professor was pointing out the obvious myths and how they came to be.  And I kind of joked at the time that I prayed my way all the way to atheism.  Because in the early days, it was wrestling with God; praying to God" (Daniel Dennet & Linda LaScola, 126). Thisinsight into the life of a young aspiring priest provides a perfect example of hwo the acquisition of knowledge impacts ones concept of purpose and meaning in their personal life.
Life is full of continuous learning, and this goes along various disciplines of knowledge Before one can justify whether or not knowledge is responsible for the provision of meaning and purpose in one's life, various means of acquiring the knowledge is inevitable. Natural science is the bedrock for technology and through it; both fantasy and reality get the chance to mingle with human beings. In many occasions, individuals over-concentrate on the products of science and technology that the contrast between reality and pragmatic reality itself turns distorted. On the same connotation, some of us over live in their dreams that when reality finally dawns on them, they feel offended. The energy and focus that we invest into such circumstances would be highly useful if we made them practical in our personal lives. It would give tremendous meaning and purpose to own lives.
Knowledge acquisition can also utilize emotional intelligence that rests on social sciences through sophisticated technologies. Emotional Intelligence (EI) connotes that enhancing our propensity to acknowledge another person's consciousness boosts our capacity to develop crucial relations with others. Many people struggle with personality conflicts because they can hardly understand their friend's emotional experiences. In reality, holding thorough knowledge of personal sentiments as well as of those of other individuals in our lives can augment meaning in our own lives. Also, individuals who spend a lot of time on their computers enjoying PC games will realize how mostly they become so devoted to it that it clouds the disparity between absolute reality and reality itself.
This discussion can never be whole without exploring the sensory perception as not only a means of knowledge attainment but also an avenue of tracing the meaning to our personal lives.  They have shown that the purpose in perception rests on the prior memory or learning expectation, and context. Consequently, it could seem that the thirst for knowledge sequels abstract significance to our lives. Human being's system of attention separates all perceptual information. According to constructivists like Broadbent (1958), showed that the system of human concentration is relying on context thus the power of preceding experiences are inevitable. Acquisition of knowledge inspires people to put sense into their lives by focus they accord to selective perceptual data while discarding others.
Conclusion
In sum, it could be argued that the knowledge question statement applies perfectly to religious epistemology, scientific theory and other classical pursuits of knowledge as many of these fields are driven by the purpose of finding meaning; but in most cases once that meaning is found it results in a more detailed understanding of how complex the world is as opposed to providing a deeper purpose or meaning. For decades, science has stated that the universal matter of which all life on earth and in space is composed is the atom, which makes up molecules, which forms DNA. Now, new discoveries find that within the atom there are sub-atomic particles and within those subatomic particles there is string theory. While some people may take this to mean science is getting closer to understanding the mysteries of the universe and discovering the meaning of life, others may take this to mean the world is more complex than we know and what we think is the meaning and purpose of our lives today can change through the acquisition of a little more new information. The word "whole" has a very weighty implication in this discussion. The term suggests that knowledge has only one function in one's life: to produce meaning and direction. Alternatively, the insertion of this one word into the question would create an impression that meaning and purpose in our lives are entirely subject to knowledge. Consequently, it a person can make a full meaning of life through the attainment of knowledge only. Then what happens to the people with little or no knowledge? Don't they live meaningful lives full of life and satisfaction? Finally, I will define "our personal lives" as a collective individual knowledge regarding their own capacities. However, this interpretation does not cover the historical backdrop of such an individual.
Work Cited
Dennett, Daniel C., and Linda LaScola. "Preachers who are not believers." Evolutionary Psychology 8.1 (2010): 122-150.
Hairston, Maxine. "The winds of change: Thomas Kuhn and the revolution in the teaching of writing." College composition and communication (1982): 76-88.
Kuchment, Anna. "The Half-Life of Facts."Scientific American 307.4 (2012): 90-91.
Voltaire. Candide. Wildside Press LLC, 2007.
Stuck with your Research Paper?
Get in touch with one of our experts for instant help!
Messenger
Live chat
Time is precious
don't waste it!
Get instant essay
writing help!
Plagiarism-free
guarantee
Privacy
guarantee
Secure
checkout
Money back
guarantee
Get a Free E-Book ($50 in value)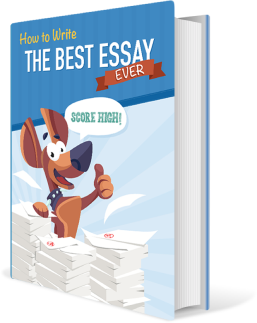 How To Write The Best Essay Ever!