Prestige Telephone Company, Case Study Example
This Case Study was written by one of our professional writers.

You are free to use it as an inspiration or a source for your own work.
The results of operations of Prestige Data Services are quite unattractive. The enterprise reported loses upward of $100,000 in 3 months (HBS). It does not appear as if the subsidiary is itself the problem with Prestige Telephone Company. Many of the challenges it faced early on were coincidental. Late deliveries and employee contract negotiations were sort of incidental to the overall potential profitability of the endeavor. Considering carefully the differences between reported costs and costs relevant for decisions that Daniel Rowe is considering, fixed costs are less of an immediate concern than variable costs, but neither would constitute much of a concern at all if an appropriate marketing mix was in place to maximize revenue.
Assuming the company demand for service will average 205 hours per month, analysts estimated the level of commercial sales of computer use that would be necessary to break even each month (HBS). Average overruns it the last 3 months were $34,417 per month. At $800 per hour commercial pricing, Prestige Data would need to increase its monthly sales by 43 hours to break even. Outside commercial sales of computer time has averaged $105,600 or 132 hours. Increasing the price to commercial customers to $1,000 per hour would reduce demand by 30% increasing income to $92,400 per month. Reducing the price to commercial customers to $600 per hour would increase demand by 30% decreasing income to $102,960 per month. Increased promotion would increase sales by up to 30% increasing income to $137,280 per month which is still not enough to offset loses. It would not even cover the cost of the promotion itself.
Reducing operations to 16 hours on weekdays and eight hours on Saturdays would result in a loss of 20% of commercial revenue hours which would decrease revenue from commercial sales to $84,480 per month. A suggested change in the accounting and reporting system now used for operations of Prestige Data Services which would result in more useful information for Rowe and Bradley is to chalk up the first month to start-up expenses, and track a linear function between the last 2 months. The trend shows a decrease in loses and an increase in commercial sales which means the health of the Prestige Data. The object would be to nurture the trend such that start-up expenses would be offset in the short-term and modest profits demonstrated in at least the long-term.
In order to estimate this likelihood, Prestige should estimate the marginal profit of Data and examine shifts in price in an attempt to maximize profits and reduce costs (Riordan & Williamson, 1985). To start, we would calculate the maximum available monthly computing time. At 24 hours a day, 7 days a week, there is maximum of 720 hours available. Prestige Telephone consumes a portion leaving 515 available. Data averages $115,970 per month outside that, but it needs to make $150,387, less than $300 per hour for the remainder. It is currently only selling less than 150 hours outside Telephone's consumption. Analysis shows, a $2500 marginal increase on the bottom line for every additional 8 hours of uptime. Using this method, Data would break-even by increasing sales by only 112 hours. To maximize these conditions would be to increase monthly revenues by $114,000 per month, easily enough to justify the staffing and promotional costs while still turning a profit. Labor cost are at about $170 per sale hour. So, they would double under the new plan to $120,000. Thus, it would still be difficult to justify the cost of operation without increasing price.
References
Michael H. Riordan, M. H. & Williamson, O. E. (1985). Asset specificity and economic organization. International Journal of Industrial Organization, 3(4): 365–378.
HBS. (Unknown). Prestige Telephone Company. Unknown: Unknown.
Stuck with your Case Study?
Get in touch with one of our experts for instant help!
Messenger
Live chat
Time is precious
don't waste it!
Get instant essay
writing help!
Plagiarism-free
guarantee
Privacy
guarantee
Secure
checkout
Money back
guarantee
Get a Free E-Book ($50 in value)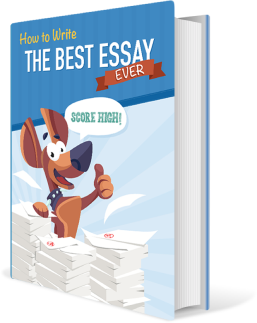 How To Write The Best Essay Ever!