Previous History of Type 2 Diabetes, Case Study Example
This Case Study was written by one of our professional writers.

You are free to use it as an inspiration or a source for your own work.
Article One
The study describes an 88 year old male with a previous history of type 2 diabetes, who has recently been diagnosed with rhabdomyolysis.
The study found that elderly patients in addition to those with diabetes should be aware that vigorous body massage may cause rhabdomyolysis, which is a dangerous condition. In addition, people who receive therapeutic massages would benefit from drinking water prior to and following the therapy session to avoid risk of rhabdomyolysisassociated ARF.
This study has important implications for health care professionals because it provides workers with a knowledge of risks related to massage. Many elderly individuals experience back pain and seek massage therapy to resolve these problems. However, it is important to remind them to remain hydrated before and following this process to avoid health complications.
Article Two
Financial support for the study was received from the National Health Bureau, Department of Health, Executive Yuan, Taiwan.
According to the introduction section, previous studies have demonstrated that acupuncture has been used to treat chemical dependency and withdrawal symptoms. Furthermore, clinical trials have been shown that it has been a useful tool for individuals that wish to quit smoking. Despite these findings, there have been no large scale clinical trials to study the relationship between acupuncture and smoking cessation in Taiwan, leading to the need for this study.
59 participants were in the treatment group and 59 participants were in the control group.
13 participants dropped out in total before the completion of the 8 week treatment. 5 were in the treatment group and 8 were in the control group.
Results for 118 participants were provided at the end of the 8 week treatment. This sample size would not be large enough to demonstrate an effect if one existed because the number of participants that remained at the end of the study deviated significantly from the number that was deemed to be necessary from the power calculation at the beginning of the study.
 69 patients completed the 6 month follow up.
This is a not a double blind study because the researchers needed to know whether the participant was in the experimental or control group in order to properly administer the intervention.
The placebo group received acupuncture in places that were deemed to not be related to the observed patterns of smoking cessation.
The auricular acupuncture was equally as effective as the sham acupuncture in allowing people to quit smoking. 6 patients stopped smoking due to the acupuncture treatment, while 4 patients stopped as a consequence of the sham acupuncture.
This effect was not significant in alleviating nicotine withdrawal symptoms. The mean nicotine dependence score was 5.4 ± 3.0 for acupuncture and 6.4 ± 2.5 for the control. The p-value received was, 0.105 indicating that there is no significant variation between these two values.
 The feeling of residual needling was more highly associated with a likelihood of quitting.
If a client asked my advice about using auricular acupuncture to help quit smoking, I would inform him or her that this particular type of acupuncture has no benefit compared to other forms of acupuncture, but they should try acupuncture as a method to alleviate their nicotine cravings.
Information for this study was generated using a longitudinal large scale survey. Specifically, the South Australian Omnibus Survey, conducted in 2004, was used.
The response rate was very strong, as a total of 3015 interviews were conducted and 71.7% of these surveys were completed. A total of three surveys were issued and the response rates were found to be similar in all three.
The findings about the use of CAM along with conventional medicine were that women between the ages of 25 and 34 years with high levels of education and high income were most likely to use this form of therapy. Furthermore, about one-fourth of the population have used this treatment method. Overall, CAMs were used by these individuals along with conventional medicine in order to maintain their overall health. Approximately 50% of users of CAMs used conventional medicine in the same day as their treatment.
Overall, it appears that CAMs have been used to supplement conventional medicine rather than replace it altogether. Furthermore, this study indicates that many individuals, approximately 25% of the population, are open to the idea of using CAM treatment methods. Primarily educated young adults use these methods, but the findings demonstrate that individuals of all age groups seek help using this treatment method. The findings of this paper are important because they reflect the overall balance between conventional and alternative medicine in the population. Some individuals believe that combining the two helps them achieve health, while other individuals prefer one method over the other.
In order to succeed in my future business, it will be necessary to conduct a SWOT analysis.
Strengths: There are many strengths associated with the naturopathy industry. First, many individuals turn to naturopathy when conventional medicine has failed them. Second, this is a more affordable option for individuals that do not have health insurance coverage. Third, this form of medicine allows individuals to achieve a variety of their health goals simultaneously. Fourth, natural medicine treatments could be combined with conventional medicine treatments in order to enhance effect. These four strengths could be used in conjunction to attract a large customer base.
Weaknesses: First, many individuals are not open to trying natural healing options because they are either not aware that these options exist or they believe that they will not work. Second, the cost of opening a business can be high. Third, there will be competition. Fourth, patients will need to return several times in some cases to feel a benefit. These situations could be resolved by implementing education programs to make the public more aware of natural treatment options, by beginning the business with a partner who would be able to contribute some of the funding, by marketing effectively, and by explaining the treatment process to patients thoroughly at the beginning of their treatment regimen.
Opportunities: First, opening up a business in areas that are not familiar with this form of medicine would be beneficial because there would be a low level of competition. Second, a goal of the business could be to educate people about natural treatment options. Third, the elderly population could be targeted to help them alleviate their pain. To achieve these goals, it would be necessary to complete a demographic search to determine the spread of businesses before determining where this business could be placed. This can also be achieved to determine where the largest portion of elderly individuals live. Next, education programs could be created.
Threats: First, there are already many existing natural medicine businesses so there would be a lot of competition. Second, the overhead cost for starting such a business would be high. Third, it is challenging to see a lot of patients in a short amount of time in order to maximize profit. To solve this problem, it is important for the business to distinguish itself by branding. Next, loans could be taken out to meet these initial costs. Last, staff could be hired in use in a manner that maximizes available resources.
Jan
Feb
March
April
May
June
July
Aug
Sept.
Oct.
Nov.
Dec.
Client

#

50
110
180
260
350
450
560
680
810
950
1100
1260
New Visits
50
60
70
80
90
100
110
120
130
140
150
160
Profit
3000
5850
9150
12,900
17,100
21,750
26,850
32,400
38,400
44,850
51,750
59,100
The first consultation with a client will be one and a half hours long, at $60 each. The follow up consultation will be 2 weeks later at $45. Additional follow up appointments during the month will also cost $45 each. This model assumes that all customers will return for visits at least once a month throughout a 12 month period.
Stuck with your Case Study?
Get in touch with one of our experts for instant help!
Messenger
Live chat
Time is precious
don't waste it!
Get instant essay
writing help!
Plagiarism-free
guarantee
Privacy
guarantee
Secure
checkout
Money back
guarantee
Get a Free E-Book ($50 in value)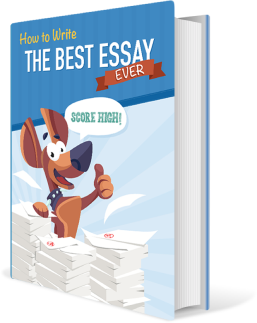 How To Write The Best Essay Ever!