Price Elasticity and Other Issues, Essay Example
Pages: 3
Words: 853
Essay
This Essay was written by one of our professional writers.

You are free to use it as an inspiration or a source for your own work.
Personal response:
Both beverages consumed in the market, wine and beer are considered to be of an almost the same caliber between each other. When it comes to pricing, wine is almost considered higher than that of beer products due to the fact that these beverages undergo longer procedures of production and involves a higher level of man power especially when it comes to the creation of such beverages. Relatively though, there are some beer beverages that follow the same tedious process. In a way, the real determining factor between the elasticity of price between beer and wine is that of the demand of the market. When the market demands more for beer then surely wine would lower down its price so as to get more attention from the buyers; the same thing happens when it comes to wine exceptions. There are certain occasions when consumers often more prefer wine over beer and at some point, the preferences change. It is during this watch of occasional changes and preferences in the market that the price changes occur.

Price elasticity as well as cross price elasticities of demand specifically vary when it comes to the computation of the slope of price consumption curve. Notably, the unitary status of the price of beer is incurred when the price-consumption curve is horizontal, whereas during these times, the price elasticity of wine becomes zero. However, when the price consumption changes due to market preferences into a down slope, then the wine's cross price against beer becomes positive.
Response to EMMA BRUM:
The price elasticity of demand measures how much the quantity demanded responds to change in price. One of the determinants for the price elasticity of demand is the availability of a close substitute. Beer and wine are considered substitutes of one another and because of this they have a more elastic demand because it is easier for consumers to switch from on good to another good. 
Emma Brum's response is rather relative on the correlation on how the change of consumption level between beer and wine in the market specifically affects the elasticity of the prices of both products. I personally agree with this as it does connote to the idealism on how consumption curves directly define the pricing differences between wine and beer depending on specific market occasions.
Second Question: What do you think the price elasticity of gasoline is?
As for me, I would say that the price elasticity of gasoline is around -0.26. The reason behind this is the fact that the value of gasoline remains especially stagnant indicatively with regards the induction of transportation developments. Although there are chances when people have the choice to utilize other forms of transportation and at some point even consider walking for the sake of saving up just so to limit their expenses on gasoline, more are enticed to remain in the course of using personal transportation even though the price at stake may be higher. The convenience of having one's own form of transportation cannot simply be disregarded especially for those who go to work regularly.
I personally think that it is the elasticity of the price range of gasoline that dictates the behavior of its consumer. The consistent shifting of prices between the upper and lower case behavior of the price dictates how the clients are likely to give attention to the possibility of limiting their travel and transport expenses or completely adjusting to the matter.
If the price of gasoline is inelastic [that is it continues to rise regularly] then it would likely result to the complete decrease of people considering personal transportation to be a necessity and would definitely shift to public transport options.
Response to KYLE HOLLENBECK
I would expect the price elasticy of gasoline to be somewhere around -.3. This is because I feel gasoline would be more elastic than medical supplies in the way that there are accessible ways to use less (carpooling, riding buses, etc.). However, gasoline is still very highly prioritzed and thus I feel it would be relatively inelastic. The reason I pegged it a bit higher than beer is because I feel many people would be more willing to start carpooling or drive less than to give up a form of enjoyment such as drinking beer.
Although Kyle Hollenbeck's reaction may have a valid point, I do think that it is quite considerably agreeable that in the real world, people opt to utilize better transportation especially if they deal with this matter almost all the time in an everyday situation. This then would indicate that somehow, readjusting to a new course of transportation would not be such an easy consideration or decision to make.
Notably, as I mentioned in my comment, this fact is further proven by how gas prices actually dictate the behavior of consumers over the consumption of gasoline. If it does affect the perception of the consumers in a negative manner [that is to readjust completely to other forms of transportation instead of personal car use] then it would likely result to the lowered rate of car sales every year, which is an unlikely picture compared to what is happening today.
Time is precious
don't waste it!
Get instant essay
writing help!
Plagiarism-free
guarantee
Privacy
guarantee
Secure
checkout
Money back
guarantee
Get a Free E-Book ($50 in value)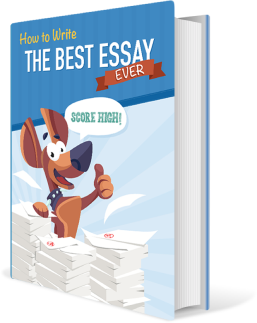 How To Write The Best Essay Ever!