Prioritizing Human Rights Over China, Annotated Bibliography Example
This Annotated Bibliography was written by one of our professional writers.

You are free to use it as an inspiration or a source for your own work.
Child labor, forced labor and "work experience" in China – the blurred lines of illegality. 2007. Hong Kong Liaison Office. Web. 24 May 2012.
The article reported the occurrence of Child Labor in China. It involves the students being engaged with work in Chinese factories. Part of the report is the revelations that say that the school authorities as well as the labor authorities are the ones who subject these young laborers into hazardous and tiring working conditions. It is a good reading because it's one of those documents that prove that Child Labor is still a major and serious problem in China. In spite of the presence of laws and regulations that prohibit the recruitment of young workers, there are still a lot of factories and industries that hire them for the sake of meeting the manufacturing needs of the nation. This is a good document to include on researches concerning human rights because it gives a clear discussion forced labors and illegal internships occurring in the country.
China Labor Watch. 2012. Tragedies of Globalization: The Truth Behind Electronics Sweatshops. Web. 24 May 2012.
This documentation of labor situations in China represents the reality that workers face every day of their lives. Ten suppliers of global brands were investigated and surveyed. After these, China Labor Watch found out that a lot of violations of labor and human rights exist in these factories of electronics supplies. These include wages, overtime, contracts, discrimination, labor intensity and a lot more. The revelations in this document is noteworthy because it proves that in spite of the development of the country, a lot of Chinese workers are still suffering from mistreatment from their employers. It can be a good indication that regardless of the status of a nation in terms of economy, the labor force would still be violated and neglected by the government.
High Tech, Low Pay In Focus. n.d. Business and Human Rights Organization. Web. 24 May 2012.
This article talks about the impacts of business on human rights. It discusses the conditions of workers inside the factories of China and how they are treated by their employers. These laborers suffer from almost sixteen hours of work just to meet the global technological needs. This is a sad situation to consider because the world may not be aware that a lot of citizens are suffering from these factories while the consumers are getting excited and happy with their gadgets. Since these workers have been contributing a lot to the development and increase in the GDP of the country, it would be fair if they would also receive what they really deserve. The government should try to look at and evaluate these issues because it is their role to protect their citizens prior to protecting their economy.
Humphrey, J. & Schmitz, H. 2006. The Implications of China's Growth for other Asian Countries. 2006. Web. 24 May 2012.<http://www.ids.ac.uk/files/DFIDAgendaPaper1106.pdf>.
This writing is about the growth and development of China and how it affects its fellow Asian countries. There are reported concerns that the status of China as a leading manufacturing nation leads to the loss of most Asian countries. It was stated that opportunities are mostly grabbed by Chinese business owners because they are capable of producing the amount of services and goods needed by the world due to their big population and capability to manufacture for a low cost. This is a good document to consider when discussing about the powers and impacts of Great China to other countries. It shows how big the country is and how one should expect from this nation.
Kernaghan, C., 2010, "China's Youth Meet Microsoft". Web. 19 May 2012. <http://www.globallabourrights.org/admin/reports/files/Chinas_Youth_Meet_Micro.pdf>
This is another report that discusses the conditions of young laborers in Chinese factories. On this paper, it was found out that working students are deprived of their basic needs while they are at work. These basic needs include getting enough time to sleep, going to the rest room and eating. Their rights are also violated because of the low compensation as well as discrimination and even harassment. It should be a wakeup call for the government because a lot of reports have been getting into the public's awareness. Thus, as a powerful nation, the government should prohibit such abuse of these factory owners to their young laborers. Besides, these student workers should be given with the right compensation in spite of their qualifications and minimal experiences.
Ren, X. 2004. Trafficking in Children: China and Asian Perspective. 2004. Web. 24 May 2012. <http://www.notrafficking.org/content/web/05reading_rooms/China/traffickingin_china_china_and_asian_perspective.pdf>.
The author reported the reality that is occurring not only in China but also in other Asian countries. Child trafficking is still persisting in spite of the laws prohibiting this kind of illegal activities. China has been known for its reputation to sell or subject for adoption female children due to their tradition and beliefs that only male children can succeed to the businesses of a family. This report should be considered because in the modern day, especially in the midst of the development of the country, it is very important to let go of this tradition simply because it violates the human rights.
United Nations Statistic Division 2007, "China Human Development Report 2009-2010″.UNDP. Web. 19 May 2012.
The report says that the Human Development status of China has improved a lot. The education, literacy and employment have inflated over the decades. These can be a result of the status of the nation in the global economy. Many citizens are capable of having an occupation to support their families and children for their education and literacy due to the increasing demands for workers from internationally subsidized factories. China's human development status is much higher compared to other Asian countries. This report is a good reference to consider making a good comparison on other available documents that say that citizens are still neglected.
United Nations Development Program 2007, "China: Progress by Goal". MDG Monitor. Web. 19 May 2012.
This is another report from the United Nations Development sector that says that China has already achieved the institutions goal in terms of education, human rights and many others. The report says that by 2015, China will be free from illiteracy as well as gender discrimination. Likewise, this is a good read for those who are planning to compare the realities in China in terms of human and child rights.
Women's rights situation in China. n.d. One Woman. Web. 24 May 2012.
In spite of the reports from the United Nations, the violations of women's rights in China are still rampant. Many women have been reported to be discriminated and harassed on their works. It was also revealed that employers tend to give them lower compensations and hire males instead of females. This is again, a good document to read on, for people who are trying to see the realities that are happening in China in spite of its development in the global industry.
Zhang, A. n.d. Economic Growth and Human Development in China. n.d. Web. 19 May 2012.<http://hdr.undp.org/en/reports/global/hdr1996/papers/amei_zhang.pdf/>.
This report also discusses about the growth of China's economy and how it affects the human development of the country. The article discusses how the country achieved its status on the global industry now and how the lives of its citizens have changed over the past decades. This reference is helpful in evaluating the kind of lifestyle Chinese people now has compared to their previous living. Does the development of the economy contributed to the human development as well?
Stuck with your Annotated Bibliography?
Get in touch with one of our experts for instant help!
Messenger
Live chat
Time is precious
don't waste it!
Get instant essay
writing help!
Plagiarism-free
guarantee
Privacy
guarantee
Secure
checkout
Money back
guarantee
Get a Free E-Book ($50 in value)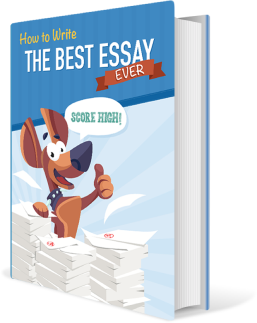 How To Write The Best Essay Ever!