Process Recording, Essay Example
Pages: 5
Words: 1344
Essay
This Essay was written by one of our professional writers.

You are free to use it as an inspiration or a source for your own work.
Going into this assignment I felt as if I could complete the assignment and not have many problems in the area of interviewing. I felt as if I understood what I was supposed to do and how I was supposed to react. However, I do not feel that I did as well as I would have liked during this interviewing session. There were many times of affirmation in reference to my skills as a professional. However, I felt as if there was a lot more work that needed to be done. I knew that it was important for me to gain my client's trust and I tried to do that as quickly as possible. I wanted her to understand that I was there to help her, not judge her. The first 15 interactions were for me to get to know the client and for me to try and figure out the nature of the problem. I wanted to get to the underlying issues, but I believe that I may have wanted to do this too quickly. It seemed as if I rushed this part because I did not know how to react to the client. I just wanted to make her feel comfortable.
The beginning of the interview started off really rocky as I felt that Rebecca did not want to open up to me. The beginning of the session made me believe that I was not doing the best job at making her feel comfortable. In this instance, I could have probably used techniques to help her understand that she could talk to me about whatever was on her mind. I could have asked her specific questions about her friends or things she liked to do in order to build a certain type of relationship with her. I should have given her the idea right away that she could trust me. Yet, I do know that trusting others is difficult for some people. It is also important to point out that adolescents are not my area of specialty or experience and I found it very difficult to switch from helping adolescents compared to the adults that I have experience helping. When one does not have experience working with a certain set of individuals, he or she must learn how to work with them. Therefore, it would have helped if I had had some experience with this type of counseling beforehand. I introduced myself and asked she was doing. I was under the assumption that I would get a little more out of her than "Ugg, ok" when it came to answering this question so I was a little disappointed. After, I began with an open-ended question (S/04) in order to try and gain a little more information from the client. At this point, the client began to open up to me a little bit more. However, all of her responses were very short answered and I still felt as if I was failing. My use of the word "Um" did not help the matter either. When a person uses "Um," this usually means they are nervous or they are fighting to find the right words. This is not how my relationship should be with my clients. I should be able to speak efficiently and effectively. This could have easily turned the client off and made her feel as if I was either not professional or did not know what I was doing. However, I tried a different approach and asked an open-ended question that would elicit a more lengthy response. I felt as if I were asking the right question and my skills at asking questions were sound. When she began to speak about her feelings in reference to her parent's divorce, I then felt as if I could not keep up. I felt as if I should have been taking notes in order to address all of her concerns. Therefore, I know in the future, I need to have something in front of me in order to take notes so that I can address all of my client's concerns. During S/7, Rebecca began to cry as she was describing how she felt about her parent's divorce.
At this point, I panicked and did not know what to do. Therefore, I changed the subject rather rapidly in hopes of getting her to settle down. Unfortunately, I asked a question that did not even make sense at this point and this made it look and feel as if I had disregarded Rebecca's feelings altogether. This was not my intention. However, I wanted to find a way back to normal conversation in order for us to work through the problem. At this point, instead of asking another question, I should have responded in a positive way to Rebecca's emotions and helped her understand that crying was a form of release and relief and that it was important. I think the session would have went a lot better if I had taken the time to understand her crying rather than changing the subject as I did. Asking questions is important in a setting such as this and I feel that I am very good at this; however, I need to be able to know which questions to ask and when to ask them as well as how to listen attentively and give the client all of my attention. I feel I did this for the most part, but think that I could work on my listening skills a little bit.
From the interview, I believe that I was successful in building a relationship with my client, but I need to learn to control my emotions and panic less when things come my way that I am not expecting. In this session, I should have also used the client's strengths as a lever in order to get her to want to work with me. Pointing out the good things is always a good way to build rapport. It would have also helped me if I had used other available resources during the session. I believe that the rest of the interview went well and that I was able to help the client as I became more comfortable with her and the situation; however I still believe that there is always room for more improvement when counseling others.
Summary
Reflecting back on the interview, I believe it started out a little rocky, but got better towards the end. I feel that I need to work on my interpersonal skills and work with clients accordingly. I feel as if there is always room for improvement and that I could do more in order to help my clients. I feel as if empathy is something that I need to work on; however, I also feel that this is rather difficult based on the fact that I may not have ever been through the same things as my clients. At that point, I can only provide sympathy for what they are going through on a daily basis. In order for me to provide empathy, I really have to know what they are going through and try and help them understand it on their own level. This is something that takes much practice and diligence and needs to be worked on by all individuals in our society. I also feel as if I could work on my questions and give better feedback to my clients. During this interview, I feel as if I was more nervous than I normally would be, but then again, I do not know that specifically. I feel my emotions and sensitivity were intact for the most part, but can also always be worked on and need improvement. It was a very interesting session and I learned a lot. I would like to learn more about my client's before sitting down with them so that I could be more prepared, but I know that a person does not always get that opportunity. All in all, I think it went very well and I think that I made great progress with this interview process.
Time is precious
don't waste it!
Get instant essay
writing help!
Plagiarism-free
guarantee
Privacy
guarantee
Secure
checkout
Money back
guarantee
Get a Free E-Book ($50 in value)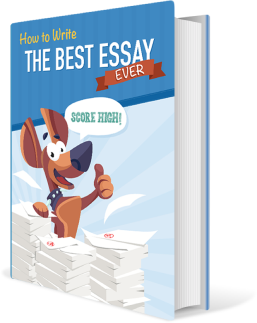 How To Write The Best Essay Ever!