Profile of a Sexual Predator, Research Paper Example
This Research Paper was written by one of our professional writers.

You are free to use it as an inspiration or a source for your own work.
While various forms of sexually predatory actions and behaviors generate outrage within the society, it is arguable that none is perceived as more deviant and reprehensible than pedophilia. Upon being identified as a pedophile, in sentencing or in community awareness, the stigmatization attached to the individual is typically far greater than that affecting virtually every other type of offender (Friedman, 2013, p. 261). Others are typically unable to comprehend the psychological factors leading to the sexual abuse of children, just as the innate vulnerability of the victims further compounds the perception of actual evil as present in such cases. Further complicating the issue, moreover, is how modern communication technologies and the Internet provide significant opportunities for pedophiles to engage in their various interests, from grooming potential victims in online forums to sharing pornography and survival strategies with their fellow pedophiles. The following then examines what is known regarding the psychosocial, psychological, and demographic realities of this type of sexual predator.
Specifics of the Typical Pedophile Profile
To begin with, it must be understood that pedophiles and child molesters often differ, in that the former has deep-seated sexual desires for children which may or may not be acted upon, while the latter physically abuses children, and not necessarily due to desire; in many cases, the sexual abuse is triggered by sadistic impulses or "convenience" (Suen, 2013, p. 19). In plain terms, the molester is the more specific threat, as some pedophiles never actually physically abuse children. Regarding the external characteristics of pedophiles, the vast majority, at approximately 95 percent, are males, and they represent a wide range of professions and income levels. Estimates as to age range from 70 to 80 percent as being younger than 35, with adolescent offenses steadily increasing, and the same percentage reflects the average pedophile's race as white (FBI, 2011). It is as well established that in most cases the victim is known to the predator, although this in itself is subject to variation. More precisely, and while one-third to one-half of victims are known to the predators through family or social ties, many victims and predators refer to intimate  "relationships" as developed through the predator's grooming, or displays of interest and affection, of the victim (Briggs, Simon, & Simonsen, 2010, p. 75). Beyond such patterns, nonetheless, it must be reiterated that research strongly indicates pedophiles as belonging to all socioeconomic groups, just as varying large percentages, between 45 and 70, report having been sexually victimized themselves (FBI, 2011). It is then seen that the most consistent variable within the pedophile population is gender, as the predatory activity is also more typical in white males, and more commonly under the age of 35.
Psychological and Psychosocial Factors
Psychologically, pedophiles tend to fall into categories of the fixated or the repressed. The former is typically more aggressive, incapable of sustaining adult relationships, and experiences no remorse, guilt, or doubt regarding their desire for children because they perceive this as beyond their control. As has been widely noted, the fixated pedophile perceives himself as a victim, apart from any history of having been personally sexually abused. Conversely, the repressed pedophile is less likely to molest  children and is often married or involved in an adult relationship. These pedophiles tend to be more attracted to children when conflict erupts in their adults interactions (Suen, 2013, pp. 21-22); the sexual desire is then more symptomatic of desperate coping strategies, as the pedophiliac activity is usually more impulsive.  Moreover, and in relation to both forms of pedophilia, the relatively common factor of having been victimized goes to cycles of abuse, wherein the pedophile is "acting out" the harmful behaviors to which they  were introduced, and which are incapable of perceiving as only abuse. More exactly, the victimization is as marked by the psychological confusion generated by the early perpetrator as is that committed on the children when the victim becomes the pedophile.
Importantly connected to modern study of pedophiles is the immense impact of the Internet. A study of 51 sex offenders in Colorado reveals definite patterns regarding the demographics of predators who more rely on the Internet, which nonetheless also  reflect predatory types in offline circumstances. Younger male pedophiles, the study finds, tend to be unmarried and more contact-driven; they employ the Internet in order to arrange literal encounters and directly victimize children. Older predators turn more to fantasy online and frequently engage in extended cybersex sessions, often employing webcams and emphasizing grooming strategies, but largely still confining their activities to this virtual arena (Briggs, Simon, & Simonsen, 2010). Then, it is identified that online pedophiles have greater empathy with their child victims than do offline predators; psychologically, it seems the fantasy aspect of the online abuse allows the predator to believe no actual harm is being done, which is as well a motive for the pursuit of children (Babchishin, Hanson, & Hermann, 2011, p. 109). As is obvious, this is not an option for the fixated and physical predator, who then relies upon denial and/or lack of choice to psychologically justify the crimes.
Interestingly, and as affirmed by the Colorado study cited, pedophiles are both empowered and restricted by the Internet. The limitations in seeking victims occur through how children typically access the Internet less frequently than adolescents, and/or parental controls prevent their entering chatrooms and other forums open to adults. Certainly, increased awareness of online predators encourages greater parental supervision, which must to some extent deny pedophiles opportunity.  At the same time, pedophiles are enabled to both obtain child pornography online, share it with other pedophiles, and establish networks of support for one another; strategies are exchanged, for example, for avoiding law enforcement detection (Briggs, Simon, & Simonsen, 2010). It is known that online networks facilitate pedophile activity in these ways, enabling activity which, if less directly harmful to children, perpetuates the fantasies and practices that nonetheless involve and damage children.
Further complicating the issues within this criminality is how public and legislative policies, in place to protect potential victims, appear to promote pedophile activity itself. With regard to habitual offenders, it has been seen that the public notification often demanded by the courts, in which the offender's history is made known to the community, actually encourages recidivism. This was in fact determined by California Sex Offender Management Board; as the offender is ostracized and frequently denied housing and employment, it is arguable that the stigmatization generates a "nothing to lose" perspective (Friedman, 2013, p. 267). The released pedophile confronts immense barriers to entering into mainstream society, which in turn seem to encourage a return to the offending behavior.
Lastly, varying theories seek to explain the embedded motivations and impulses creating this deviance, investigating a range of mental disorders including cognitive distortions, sexual fantasies, and sexual addiction (Briggs, Simon, & Simonsen, 2010).
At the same time, some analysts believe pedophilia to be a biological condition. This view dates back to 1886, and Kraft-Ebing's hypothesis that sexual attraction to children is in fact a brain condition (Friedman, 2013, p. 255). More modern research and evidence in fact suggests that pedophilia is a condition developed in utero, and is linked to the handedness determined by the dominant part of the brain (Friedman, 2013, p. 258). Study is of course ongoing, as both society and the law seek to stem pedophilia through a greater understanding of its origins in the mind of the predator.
Conclusion
As noted, pedophilia may be the most reviled crime in the eyes of society, in that any sexual attraction to, and/or victimization of, children is typically perceived as the utmost in deviance. The subject is as well complex, despite the preponderance of younger white males as perpetrators, a reality exacerbated by how modern technology enables covert pedophile practices and networking. Then, as stigmatization upon release appears to actually encourage such activity, society is all the more obligated to develop means and approaches lessening the extreme harm created through this most severe form of physical abuse.
References
Babchishin, K. M., Hanson, R. K., & Hermann, C. A. (2011). The characteristics of online sex offenders: A meta-analysis. Sexual Abuse: A journal of research and treatment, 23(1), 92-123.
Briggs, P., Simon, W. T., & Simonsen, S. (2010). An exploratory study of internet-initiated sexual offenses and the chat room sex offender: Has the Internet enabled a new typology of sex offender?. Sexual Abuse: A Journal of Research and Treatment, 1079063210384275.
Federal Bureau of Investigation (FBI). (2011). Child Predators. Retrieved 20 Dec. 2015 from https://www.fbi.gov/news/stories/2011/may/predators_051711
Friedman, A. (2013). Pedophilia: Laws Fighting Nature Instead of Coping with It. Southwestern Law Review, 43, 253-273.
Suen, L. L. (2013). Personality profiles of convicted sexual offenders and convicted Internet sexual offenders as differentiated by the millon clinical multiaxial inventory-III (Doctoral dissertation, California Institute of Integral Studies, 1-78).
Stuck with your Research Paper?
Get in touch with one of our experts for instant help!
Messenger
Live chat
Time is precious
don't waste it!
Get instant essay
writing help!
Plagiarism-free
guarantee
Privacy
guarantee
Secure
checkout
Money back
guarantee
Get a Free E-Book ($50 in value)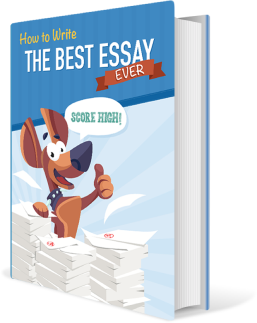 How To Write The Best Essay Ever!