Psychological Effects on Bullies and Their Victims, Research Paper Example
This Research Paper was written by one of our professional writers.

You are free to use it as an inspiration or a source for your own work.
During the past several years, the United States has seen a growing number of adolescents who commit acts of violence and become members of gangs. These adolescents, even at a young age, are intent on wreaking havoc and destruction to anyone who may cross their paths. The increasing tendencies of today's youth towards aggressive and violent behavior seem to be aggravated by their early exposure to acts of violence usually seen in television shows, movies and video games. Bullying among school-aged children is steadily increasing worldwide and may have grave consequences both for the individual and society at large.
In the first article by Warren (2011), she states that Bullying should be looked into from both sides of the fence as there may be major negative repercussions for both the victim and the bully. At the worst case, bullying may even result to serious physical harm and even death, if it gets too far out of hand or if allowed to persist. Bullying is a tactic with psychological and physiological components, with the aim to control other people. Bullies may use physical force, verbal insults, and even use media such as social networks to harass their victims. In this article, Warren aims to (1) provide a resource that psychiatric-mental health nurses can access, and in turn, educate other people about bullying, (2) to address strategies that will aid PMH nurses in the assessment of bullying, and (3) to provide coping strategies for the victims of bullying. Warren's article also states that bullies need to learn in dealing with their emotions in order to stop the abusive behaviors. Meanwhile, victims of bullying have to learn to enhance their self-esteem.
Indeed, bullying is a process that has to be stopped as soon as possible. There is a need to acknowledge that it is an increasing problem in society today. Everyone needs to be aware that this is a problem and that help should be sought out. It is also important to recognize signs that would indicate bullying. Bullies often engage in fights, pick on other children and engage in delinquent behaviors, and may even carry dangerous weapons. Meanwhile, victims of bullying tend to be moody, display anxiety, sudden drop in academic performance, withdrawal from peers and social activities and would sometimes display school avoidance, may develop depression, and most seriously, may have suicidal tendencies.
The second article by Brendto (2001) talks about Ridicule and how it is linked to bullying. According to the article, bullying in schools is rarely physical. Mostly, bullying is more covert these days with bullies resorting to "social ridicule, psychological intimidation and group rejection" (Brendto 2001). Focusing on school bullying, Brendto discusses how common it is in schools today and there is a lack of intervention from the part of teachers and parents. Physical bullying has been in the limelight for the past several years but students report that teasing is most prevalent in schools nowadays. Since ridicule attacks and degrades a child's self-esteem, it may have serious effects if allowed to continue. Negative emotions are associated with ridicule such as shame, anger, fear and rejection. Bullying, which is mostly associated with boys can now be held true with girls, who engage in ridicule more proficiently. It may be demeaning someone without the right clothes, withholding invitations to the "right" parties and such. Schools rife with ridicule are prone to the establishment of cliques and gangs. As a means to stop this, Brendto states that caring communities should be fostered within the educational system. Rather than depending on teachers and adults to monitor bullying, Brendto emphasized the need to establish a helping environment within the school culture and develop a climate that does not tolerate ridicule and bullying.
The school, which is a child's second home used to be a safe haven and a place to develop and learn. However, the rising incidents of bullying, physical aggression and establishment of gangs and cliques can make it a breeding ground for negative emotions. It is true that parents and teachers should try to curb bullying, thus, it is essential to pay heed to signs that may point towards bullying rather than mere teasing or joking from other children. By responding to such signs, parents and teachers alike may prevent bullying from progressing further. However, Brendto's idea of fostering a caring community is far more plausible in my opinion as teachers and parents are not always there to monitor bullying. The school and even the family at home should instill the importance of caring and looking out for one another and development of awareness of regarding bullying and its implications.
The third article by Xin Ma (2001) examined the cycle of bullying and the characteristics of the school and the student that may have contributed to it. In their study, the author found out that gender, affective condition and physical condition has some influence on the victim-bully cycle for grades 6 and 8. Gender for instance, is more characteristic of bullies. Boys have been found to be bullies more often than girls and they are more likely to bully for indirect compensation (bullying another innocent person rather than the person who bullied them). Poor affective condition is also associated with bullies according to this study, especially during the latter part of middle school. On the other hand, physical condition is associated with victims during the younger schools years and becoming less of a reason as the child grows older. The varying association of bullying to these characteristics thus brings to light why counseling programs that view victims and bullies as two separate groups have been unsuccessful. Emphasis is placed on collaboration between the parents and the school in order to combat bullying.
This article does provide some insight on the cycle of bullying and how a victim can be just as likely to become a bully if issues are not addressed in a timely manner. For instance, a child who is bullied by siblings at home may well become a bully when in school. Bullying becomes a socially-learned behavior by the child and the child sees this as acceptable behavior. In return, the child carries over the act of bullying towards other children in school. I agree that counseling programs should take these into account in order to provide a successful outcome. Furthermore, a joint effort from the school and the family to raise awareness on bullying is an essential.
The three articles above have all provided significant information on the different types of bullying as well as critical information about the forms that bullying may take and suggested actions to stop bullying. Self-esteem seems to have a direct link both on victims and bullies alike. Understanding the personality of bullies can aid in prompt recognition of the problem and halt the cycle of bullying. There are a multitude of underlying factors that may influence a child into bullying other people. It is undeniable that explaining the subject of bullying is a complex task; more so is the understanding of the multitude of factors that leads someone to engage in this type of behavior. While biological and psychological factors may hold their own merit to explain this, it is perhaps the socio-economic factors that can best explain bullying in its real sense. The intensity and gravity of bullying depend mostly on the social, economic and cultural conditions in each country. There is further a growing evidence of an apparent world-wide increase in bullying behavior and reasons for this may include parental and peer pressure, uncertainty for the future, experimentation with alternative lifestyles, and strong youth subcultures.It is only through parental involvement and support, the joint efforts from school and family, and instilling good values that could help curb the cycle of bullying. The creation of proactive programs such as behavior therapy, family therapy and counseling may provide opportunities for them to connect with their peers, enhance their self-esteem and hopefully halt the cycle of bullying.
References
Brendtro, L. (2001) Worse than sticks and stones: Lessons from Research on Ridicule. Reclaiming Children and Youth 10 (1), pp. 47-49
Ma, Xin (2001) Bullying and Being Bullied: To what extent are Bullies also Victims?" American Educational Research Journal 38(2), pp. 351-370
Warren, B. (2001) Two sides of the Coin: The Bully and the Bullied. Journal of Psychosocial Nursing 49(10), pp. 22-29
Stuck with your Research Paper?
Get in touch with one of our experts for instant help!
Messenger
Live chat
Time is precious
don't waste it!
Get instant essay
writing help!
Plagiarism-free
guarantee
Privacy
guarantee
Secure
checkout
Money back
guarantee
Get a Free E-Book ($50 in value)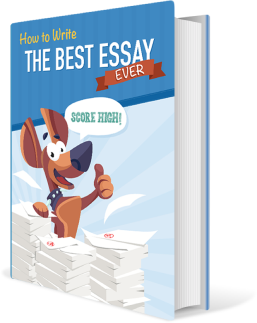 How To Write The Best Essay Ever!