Public Health Surveillance for Mental Health Problems in Children, Essay Example
Pages: 3
Words: 960
Essay
This Essay was written by one of our professional writers.

You are free to use it as an inspiration or a source for your own work.
Introduction
In the 2013 research article "Mental Health Surveillance Among Children – United States, 2005-2011" by Perou et al., the authors reviewed how public surveillance could be used to provide assistance to children with mental health conditions.  The article was chosen because of the problem in the state of mental health in children.   I am learning that children require care for mental health conditions and if not promptly treated, can lead to serious problems for individuals, families, and society.  Children with mental health conditions are more likely to engage in substance abuse, high-risk behaviors, and have additional mental and physical health problems.  Additionally, suicide rates are highest in children with mental health conditions.
The main idea of the research paper was to analyze how public health surveillance is able to collect, organize, and prioritize data and information regarding the mental health of children.  The authors of this report discussed the mental health conditions covered in the DSM-IV-TR for which there were recent or ongoing surveillance information collected. These disorders include attention-deficit/hyperactivity disorder (ADHD), oppositional defiant disorder (ODD), conduct disorder, autism spectrum disorders (ASDs), mood and anxiety disorders, tic disorders, and substance abuse disorders.  Collecting data on mental health conditions can help to implement preventative and therapeutic procedures more efficiently.
Mental Health Conditions in Children
Perou et al (2013) report that mental health in children is characterized by achieving developmental and emotional milestones, social development, and effective coping skills.  Children with good mental health have a positive quality of life and function well at home, school, and social situation.  Mental disorders in children must meet the criteria described by the Diagnostic and Statistical Manual of Mental Disorders, 4th edition, Text Revision (DSM-IV-TR) or the International Classification of Diseases (ICD).
Mental health conditions in children is a major public health concern because of their high prevalence, early onset, and impact on the individual child, their family, and society.  Children with mental health problems are more likely to engage in high-risk behavior, substance abuse, and criminal activity.  Perou et al (2013) state that suicide was the second leading cause of death among children aged 12–17 years in 2010.  Children with mental health conditions usually have more than one type of mental health disorder, and are more predisposed to have chronic physical conditions such as asthma, diabetes, and epilepsy (Perou et al., 2013).
Public Health Surveillance for Mental Health Conditions in Children
When caught early, mental health conditions in children can be effectively treated.  The use of public health surveillance can help to monitor children with mental health disorders by continuously and systematically collecting data and information.  The data and information must then be interpreted and distributed to the appropriate officials to promote public health action.
Surveillance is critical for policy and program development, documenting the impact of mental disorders among children, tracking changes over time, understanding mental disorders across the lifespan, monitoring health service use and availability, increasing prevention and promotion activities, and supporting allocation of funding for services (Perou et al., 2013)
Variances in the methods and modalities of the surveillance system can influence the information and data collected. Surveillance systems vary in many factors, such as the subject of measurement, the sample, the sample size, the source of information, data collection methods, and the periodicity of data collection.  The authors described the following surveillance systems: Autism and Developmental Disabilities Monitoring Network (ADDM); National Health and Nutrition Examination Survey (NHANES); National Health Interview Survey (NHIS); National Survey of Children's Health (NSCH); National Survey on Drug Use and Health (NSDUH); National Violent Death Reporting System (NVDRS); National Vital Statistics System (NVSS); School-Associated Violent Death Surveillance Study (SAVD); and National Youth Risk Behavior Survey (YRBS).  Each surveillance system has different goals and provides a unique context, but when used together, the systems can shed light on mental disorders among children.
Outcome of the Research
Perou et al. (2013) report that these surveillance systems found relevant data regarding mental health conditions in children.  Three mental disorders often occur together: ADHD, ODD, and conduct disorder. The authors found ADHD to be the most prevalent mental health condition, followed by depression, conduct disorder, anxiety, substance abuse disorders, ASD, and Tourette's syndrome (2013). Suicide was found to be the second leading cause of death among children ages 12–17 years in 2010, and occur more often in boys with ADHD, ODD, or conduct disorder (Perou et al, 2013). Boys were more likely than girls to suffer from all of the above mental health conditions, except for alcohol use and depression. All mental health condition increased in intensity with age, except for ASD, which was found to be the highest in the children ages 6-11.
The information obtained from surveillance can help to organize and subsequently prioritize research data on risk factors and prevention, in addition to providing solid evidence regarding mental health in children.  It is important that surveillance is use continuously to monitor progress of mental health conditions in children even after "intervention and prevention strategies are implemented" (Perou et al, 2013).
While I agree that monitoring children is certainly helpful in identifying, preventing, and treating problems, it can also lead to trouble. Trying to "pigeon-hole" and categorize the behavior of children is dangerous. For example, by searching for children who have ADHD, how many children without ADHD who are naturally high energy will be unnecessarily harassed by teachers, therapists, and administrators? Public health surveillance systems are a wonderful tool that can help many children; however, they should be used with caution.
References
Perou, R., Bitsko, R.H., Blumberg, S.J., Pastor, P., Ghandour, R.M, Gfrpcrer J.C., … Huang,
L.N. (2013).  Mental health surveillance among children – United State, 2005-2011. MMWR, 62(2). 1-36.
Time is precious
don't waste it!
Get instant essay
writing help!
Plagiarism-free
guarantee
Privacy
guarantee
Secure
checkout
Money back
guarantee
Get a Free E-Book ($50 in value)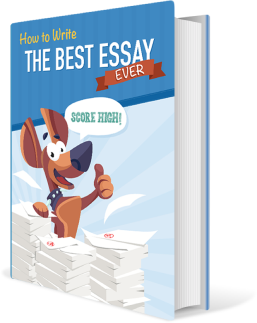 How To Write The Best Essay Ever!