Questions, Case Study Example
This Case Study was written by one of our professional writers.

You are free to use it as an inspiration or a source for your own work.
Teddy's Supplies' CEO has asked you to advise him on the facts of the case and your opinion of their potential liability.
CEO of Teddy's Supplies',
This situation regarding Virginia Pollard is a very complicated one indeed–to be honest, a lot of mistakes were made, and the complaint certainly should not be taken lightly at all. Quite frankly, Ms. Pollard has a very compelling case against the company. In fact, she may have a case on more than one front.
Generally for sexual harassment to have occurred under the law, there must be one of two things in play–the accuser must prove either a hostile work environment, or what is called "quid pro quo". After reviewing the case, it is possible you have multiple instances of one, and one instance of the other.
The "pranks" that were being played on Virginia–considered as a whole, especially the spanking incident, easily proves a hostile work environment. Now, to address the incident with the bra–it is easy to see how, after a long time of being tortured she chose to show her boss a bit of skin when provoked–in order to make her situation better. Although implied, it may prove relevant in court.
I would have to say the worst case scenario if you lose would include a number of different things. You would be ordered to pay her for loss of wages, her court costs, as well as additional loss of wages while in court. In addition, you must consider the civil side of the matter–if she decides to sue in civil court for sexual harassment, and many other things come into play—it could cost in the mid to high six figures by the time all is said and done.
Provide the most current definition of "sexual harassment," including a definition of quid pro quo and hostile environment sexual harassment.
Sexual harassment defined by the law has become more and more strict as the times evolve. What was once considered normal behavior is no longer acceptable due to natural social progression of thought. Women and men are equal, and should be treated as such. Generally, it must fulfill one of two requirements–the harassment must be creating a hostile work environment, or an environment where the employee does not feel comfortable due to conduct of co-workers or supervisors. This can consist of improper conversations, comments made between workers, as well as jokes with a gender or sexual undertone.
Quid pro quo, the other way sexual harassment manifests itself, is a very simple concept to understand. Generally, the Latin phrase refers to the direct or indirect proposal of a superior to commit lewd actions in exchange for preferential treatment. This includes pictures, sexual interaction, or anything of the sort.
A case to use in favor of Pollard to cite would be Harris v. Forklift Systems (510 US 17, 1993). This case broadened the scope of a hostile work environment to encompass many of the same "pranks" being used on Pollard. The case can be found at http://www.oyez.org/cases/1990-1999/1993/1993_92_1168.
Virginia was a victim of both quid pro quo, as well as an extremely hostile work environment because of the facts presented–the "pranks" were hostile, and the bra incident was indirect quid pro quo.
Burlington Industries v. Ellerth (524 US 742 1998) certainly affirms sexual harassment in this case: http://www.oyez.org/cases/1990-1999/1997/1997_97_569
The main defense that Teddy's has within the law is to attack the excuse that the website that allowed for anonymous tips was down the one day she decided to file a complaint. The law mandates that a person go through any and all procedures when dealing with sexual harassment claims–this starts with filing a complaint with the employer so they can rectify the situation. Teddy's never had a chance to fix the problem, because he was never made aware of it.
Disparate treatment is a term that refers to the singling out of an individual on the basis of one of the criteria outlined in Title VII of the United States Civil Rights Act. In the case of Virginia, disparate treatment was found for good reason. Working as the only female in her department, the men played "pranks" on her because she was a woman. Many of these pranks involved her gender, which clearly makes it a Title VII violation, disparate treatment was proven, and Virginia subsequently won the case justifiably.
Provide three recommendations to the CEO for a way to ensure that employees in the future cannot claim "technical issues" for why they didn't make a complaint.
Explain, in your recommendations, the legal consequences to an employee if they do not utilize the complaint mechanism of the sexual harassment policy. Support these recommendations with current case law.
Some recommendations for a CEO to ensure that, in the future, employees cannot claim technical issues prevented them from filing a complaint is simply to make it easier to file an anonymous complaint. Make all appropriate forms easily accessible to the employees, or to further ensure anonymity, pass out a copy or two to each employee to keep on file for themselves. There should be a mailing address for Human Relations specifically, therefore the postal service can be utilized in addition to technology. There is also the option of establishing a phone number to call specifically for these types of problems. The more options the company gives an employee, the more beneficial it is for the company–by law, if an employee does not follow all necessary procedure, their case is automatically thrown out. One of these procedures is to inform the company of the problem by way of a complaint.
Stuck with your Case Study?
Get in touch with one of our experts for instant help!
Messenger
Live chat
Time is precious
don't waste it!
Get instant essay
writing help!
Plagiarism-free
guarantee
Privacy
guarantee
Secure
checkout
Money back
guarantee
Get a Free E-Book ($50 in value)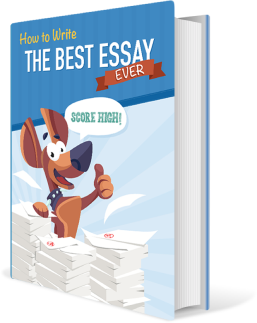 How To Write The Best Essay Ever!