Raiders of the Lost Ark, Essay Example
Pages: 4
Words: 1083
Essay
This Essay was written by one of our professional writers.

You are free to use it as an inspiration or a source for your own work.
In the movies, archeology is used to represent discoveries that highlight information that helps us gain a greater understanding of ancient times. Two examples of archeologists in film are Indiana Jones in the Raiders of the Lost Ark and the events in Jurassic Park. Both instances add a component of adventure to the field, but the way that these individuals learn about the past is significantly different than real archeological techniques that are used by scientists.
In the Raiders of the Lost Ark, Indiana Jones is well-known for travelling into underground areas alone or in small groups to retrieve the historical evidence that he is looking for. Often, this is done hastily, which contributes to the theatrical impact of the film. Real archeologists would not take this approach whatsoever. For example, if they were to examine the contents of a pyramid, it would be a slow examination from the outside in, and they would take care to map and examine every inch of a certain section to continue. There would not be a high risk of setting off traps or getting lost when this care is taken. Furthermore, since a team would be involved in this type of exploration, it is done in a thorough manner that doesn't leave room for many mistakes.
In Jurassic Park., one of the major errors that the scientists make is that they try to recreate a society that has vanished by restoring dinosaurs using their DNA. Archeologists are meant to study the remains of people, animals, and civilizations, rather than becoming involved with them, in order to gain an understanding of life in the past. Another situation that would not have occurred in this movie in real life is the beginning of the film when the archeologists discover a new fossil that helps them gain an understanding of dinosaurs as a whole. Rather than jumping to conclusions about the identity of this fossil, real archeologists would spend a great amount of time researching the fossil to determine the similarities and differences it holds with other fossils in order to determine its identity and relevance with regards to their current understanding of dinosaurs.
When European explorers landed in the Americas, they encountered societies so different from their own that they called them savages and barbarians. This is an example of ethnocentrism because the settlers believed that their culture and society was better than that of these new people. Rather than trying to understand these groups, they triggered warfare and struggle over land and property. As a result, these settlers demonstrated that they were not much different than those they considered to be savages. The "savages" and "barbarians" felt likewise about these new settlers and in some cases, thought they were sent there to hurt them and were on the defensive. In other ways, it can be said that these groups were less judgmental than the Europeans. For example, when Cortez landed, the Aztecs thought he was a god because they had never seen gold hair before. This demonstrates that it is possible for people to be unfamiliar with a culture or society but still have respect for differences between them.
A majority of the ancient civilizations and New World civilizations have similarities that are highlighted by the human experience. Even though the groups have different societal standards, they share many aspects that should make their lives relatable .For example, both the Old and New World societies are characterized by the tendency for people to live in stationary groups, both types of societies engage in trade as a means of furthering wealth, and religion was a major part of both societies' lifestyles, even though the precise religions followed were extremely different.
Archeology is the study of human past, although it can be used to learn information that impacts the existence of current humans as well. It uses the analysis of physical material and environmental data in order to draw conclusions, making it a social science as well as a science. In the United States, it is used as an extension of anthropology in order to gain new understandings of past and present cultures.
The techniques and goals of archaeologists differ from those of "looters" because looters aim to acquire these items for resale to make a profit, while archaeologists aim to uncover these items in order to use them as evidence to gain an understanding about the society from which they derive. Archeologists therefore act in a manner that is meant to benefit the public as a whole, while looters act to benefit only themselves.
The existence of looking and illicit artifacts has generated a problem in the field. When pieces are missing from sites, it is challenging for archeologists to gain a full understanding of the historical context of an area. Often, a piece missing could contribute to an incomplete understanding of a society or an inability to determine the time period from which the piece derives. For example, items missing from pyramids makes it difficult to positively identify the individuals buried within it. In addition, removing dinosaur bones from dig sites makes it harder for archeologists to understand the purpose of the other bones in addition to what time period they may have come from.
Archaeology is used for nationalistic purposes today and in the past. Ultimately, we use the evidence that we find to learn more about ourselves and others, and it is challenging to approach these discoveries without taking an ethnocentric view. Therefore, archeologists can interpret data using bias in order to make their own civilizations appear better than they are. Occasionally, this type of research is funded by the government of the country in which it is taking place, which only strengthens this effect.
Archeology is important to national governments because it helps them understand more about their roots. Nazi archeology was important because it attempted to use physical evidence and evolutionary principles to demonstrate that Aryan's were in fact the master race. In addition, Italy has continuous digs of various regions in order to discover artifacts that were remnants of ancient Rome. Since Rome was a great city, these digs are used to reinforce the pride of the nation to signify the extreme power that the region once had over the rest of the world. While these nationalistic ideas do not always confound the actual data found in these studies, it is also possible for the evidence to be used to describe phenomena that are not true if nationalistic bias gets in the way of the interpretation of the data too significantly.
Time is precious
don't waste it!
Get instant essay
writing help!
Plagiarism-free
guarantee
Privacy
guarantee
Secure
checkout
Money back
guarantee
Get a Free E-Book ($50 in value)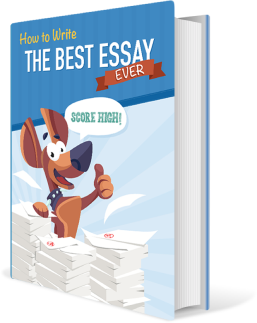 How To Write The Best Essay Ever!