Recession to the Great Depression, Research Paper Example
This Research Paper was written by one of our professional writers.

You are free to use it as an inspiration or a source for your own work.
| | |
| --- | --- |
| Recession | Depression |
| In the mankind history there has been various economic recessions but 2008 recession is one of the biggest in economic crisis. Only in USA more than 8.5 job cuts and in worldwide 30 million crossed causing unemployment. | In between October 2008 and April 2009, each month an average of 700,000 workers in America lost their jobs. This unemployment rate showing the worst decline continuously since the Great depression. |
| In 2008 the real GDP narrowed with 0.3 percent. It again shrinked 3.5 percent in 2009. | Since the great depression in mid of 2009 the economy was gradually declining with the percentage of -8.9% |
| In October 2008 DJIA closed lower for all recession. DJIA fell around 1,874 points or 18%. | It has been observed that stock market drops cannot find anywhere which was experienced in 2008 and the media called this "crashes" of the great depression. |
| The FDIC closed 465 banks which were failed in 2008. | The total assets from bank failures in 2008: $373,578 causing the great depression. |
| In 2008 and 2009 money supply shooting up and then getting down returning to 10% | Money supply in US from 1959 until now reaching all time high around 11845.6 USD billion. |
| In 2009 the average inflation rate in US was -0.34% and in 2008 it was 3.85% | In between 2008 – 2009 the actual unemployment rate which cause inflation is 13-15%  and the jobless are rated in top at 7.8% |
| Foreign companies declined with the percentage of 9.1 in 2009, resulting in down fall of bussinesses. | The down fall in businesses in 2008 was around $646.6 billion causing great depression. |
Events that pulled US out of depression
As the capitalism was unstable so economists argue to provide full employment. In that case government intervention was required especially in the time of recession. Also, to spend huge amount of money on public, which will help in creating the jobs and also to build the consumer's confidence. If planners of government, try to manage the aggregate demand of the business cycle, it will be the boom-bust and economic development could easily be managed. There will be no more great depression.
Monetary policy mistake during depression
The banks in US led the economy into an deeper depression, this was seemed to set off by bank panics. This banking crisis was seen by allowing the sudden shrinkage of money supply. The monetary conditions of money supply and level of price fell down. The reason depression cause is the failure of policies made by government. The mistake continues whenever the stock market is crashed down then ultimately recession is entered in the economy.
GDP growth can only be boosted when the money supply is increased but to some extent. When there is increase in money supply it will ultimately increase the goods and services which will be negatively associated with this real economic growth. Moreover, feasible economic expansions are found on production and saving but not on spending and on debts.
There are two factors concerning the growth in money supply. First one is aftermath of recession, in this case when many resources are failed to utilize fully then money supply will increase which cause sustained increase in production rather than inflation. Second factor is velocity of money, here the ratio between money supply changes and nominal GDP have no effect in increase in the money supply.
The FED's eventual 'exit strategy' refers to the financial crises which have receded. The FED's has scaled back the enormous provision of liquidity. The Fed will discard the entire monetary stimulus by increasing the rate of federal funds and by shrinking the balance sheet. Such renormalizations rely on economic conditions.
FED will take actions in increasing the interest rates which will affect in borrowing less money which will ultimately lowers the inflation rates. In December 2008 FED had decreased the rate of federal funds; the actions were taken by purchasing long term securities which were paid for by making bank reserves. This increased the demand in long terms treasuries which reduces the interests of long terms and increases the prices of these assets. As a result, lowering the interest rates have improved the financial conditions and brace up the economic activity.
The risk associated with exit strategy can affect many areas like wages, unemployment, and factory utilization, end of the easing or change in FED's policy statement. The Fed's exit strategy will face risk from their unconventional policies. Combination of a large balance sheet with guidance can raise the timing error when it gets appropriate in raising rates. There is also a risk that interest rates of short term are not adjusted, which will result that later information might reveals that these rates were too high or too low in relation to the objectives of central bank.
Stuck with your Research Paper?
Get in touch with one of our experts for instant help!
Messenger
Live chat
Time is precious
don't waste it!
Get instant essay
writing help!
Plagiarism-free
guarantee
Privacy
guarantee
Secure
checkout
Money back
guarantee
Get a Free E-Book ($50 in value)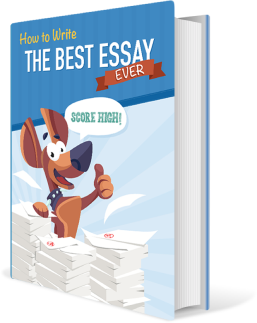 How To Write The Best Essay Ever!