The Transcendentalism Period, Research Paper Example
This Research Paper was written by one of our professional writers.

You are free to use it as an inspiration or a source for your own work.
The transcendentalism period (1836-1860) was a period where many events occurred in America. This time period focused mainly on slavery. The North and South, during this time, had very different views on slavery. The North (The Union) believed that slavery was wrong and inhumane whereas the South (The Confederates) felt that it was one of the most amazing things that could have ever happened to America. During the transcendentalism period, this would come to create major conflict between the two areas.
Transcendentalism was a philosophical and literary movement that flourished in New England between 1836 to 1860. This movement "originated among a small group of intellectuals who were reacting against the orthodoxy of Calvinism and the rationalism of the Unitarian Church" (Columbia Electronic Encyclopedia, p. 1). These individuals developed their own faith that centered on humanity and the natural world. The transcendentalists of the day believed that God was immanent in everyone and in nature and that a person's "individual intuition is the highest source of knowledge led to an optimistic emphasis on individualism, self-reliance, and rejection of traditional authority" (Columbia Electronic Encyclopedia, p. 1). Transcendentalists were those who believed in miracles, openness of the human mind, inspiration, and ecstasy (Payne, p. 193). Transcendentalism consisted of three primary themes which include a search for faith, a reaction against Unitarianism and a revulsion against commercialism (Payne, p. 193). According to the Columbia Electronic Encyclopedia, transcendentalism derived its basic concepts from "romantic German philosophy, notably that of Immanuel Kant, and from such English authors as Carlyle, Coleridge, and Wordsworth" (Columbia Electronic Encyclopedia, p. 1). According to Alex Lupsan, "transcendentalism was a social movement that developed in New England around 1836 in reaction to rationalism. It taught that divinity pervades all nature and humanity, and its members held progressive views on feminism and communal living" (p. 1).
The main central figures of transcendentalism were Ralph Waldo Emerson and Henry David Thoreau. Though Emerson and Thoreau were the central figures, there were many other writers of this time period. Some of these writers include Nathaniel Hawthorne (for a short time), Herman Melville, Walt Whitman, Margaret Fuller and of course Henry David Thoreau and Ralph Waldo Emerson (Lupsan). Lupsan claims that Hawthorne would not have produced much of his work if he had not been involved in the transcendentalism movement. The main writers of the time period (Henry David Thoreau, Margaret Fuller, and Ralph Waldo Emerson) all had many notable achievements. Thoreau's "Civil Disobedience" was one of his most popular works. In "Civil Disobedience," Thoreau explains that a person should do what he or she feels is right and not necessarily obey the law or those in power. This great work by Thoreau explained transcendentalism in its essence by providing examples of ways in which humanity was more important than power. Margaret Fuller's greatest achievement was her journal entitled "The Dial" that was also edited by Emerson. According to Lupsan, "her most significant Dial publication followed in 1843, an essay on women's rights titled "The Great Lawsuit: Man versus Men, Woman versus Women." She expanded this essay into the book Woman in the Nineteenth Century (1845), her most important work and a historically significant articulation of the argument for women's rights" (p. 1). Finally, we must speak of the most important writer of the transcendentalist period, Ralph Waldo Emerson. Lupsan explains that Emerson's piece "Nature" was the catalyst of the transcendentalism period. This piece explains how our life experiences are the answers to the questions in which we have about God, man and nature among other things.
In relation to the movement, there was plenty of drama. Many did not believe the ideas of the transcendentalists. Many were fixated on science and how science created life for them. Many were fixated on the law and how laws should be obeyed. We were a society that was more interested in material things, the law, right directions, and practical life experiences and thoughts. Deviation from this was unacceptable. Therefore, the thought of abstract and unconventional ideas scared people and proved to be daunting on the current era as Emerson and the others were attempting to change the practical ideas of many. Emerson was the key to the transcendentalism period.
Ralph Waldo Emerson was a transcendentalist poet, essayist and philosopher in the 19th Century. He was born on May 25, 1803 in Boston, Massachusetts. "He attended the Boston Latin School, followed by Harvard University (from which he graduated in 1821) and the Harvard School of Divinity. He was licensed as a minister in 1826 and ordained to the Unitarian church in 1829" ("Ralph Waldo Emerson"). Emerson was the central focus on American transcendentalism and encouraged many other writers to follow in his footsteps. Biography.com states the following in reference to Ralph Waldo Emerson and the writers who followed him and his beliefs:
These writers shared a key belief that each individual could transcend, or move beyond, the physical world of the senses into deeper spiritual experience through free will and intuition. In this school of thought, God was not remote and unknowable; believers understood God and themselves by looking into their own souls and by feeling their own connection to nature (p. 1).
One of Emerson's most famous essays "Self-Reliance" provides his readers with the key fundamentals of his philosophy. "Self-Reliance" has three major section which include 1) the importance of self-reliance, 2) self-reliance and the individual, and 3) self-reliance and society.
Emerson points out in his first section that society is a joint embodiment that is afraid to think "outside the box." He states that society wants to and must conform in order to survive. He explains that self-reliance is the aversion to this and that in order to be a "man," he must learn to not conform to the everyday ideas of society. This point specifically means that, in order to be self-reliant, one must learn to use his or her own mind rather than conform to the thoughts of society as a whole. During this time period, many people were afraid to show their individuality because of the repercussions of doing so ("Self-Reliance," p. 3-4). Critics seem to believe the complete opposite. They think that Emerson should have backed off and not been so reliant on his own philosophies. I think that Emerson has a very valid point. Even in today's society, we still have a very hard time thinking outside the box. We tend to conform to society because it is easier and because we are scared of what others may think of us. However, I agree that one must learn to use his or her own mind in order to be released from the conformity attachments of our days.
Emerson states in "Self-Reliance" that "there is a time in every man's education when he arrives at the conviction that envy is ignorance; that imitation is suicide; that he must take himself for better, for worse." This is saying that the more that a person envies another, the more he is being stupid as he should be able to envy his own self and love his own self for who he is. It is saying that the more we imitate others, the more we die inside because we are not being our own individual selves. We are forced to be something we are not by conforming to the ways of others. It is saying that we must love ourselves no matter what happens, for better or for worse, just as we would take another person. Critics do not seem to believe this completely. They feel there is a time for individuality and a time to conform to the norms of society. Unfortunately, I have to agree with Emerson. The more we conform to society, the more we are expected to limit our own individuality and that takes away from who we are.
Emerson says in "Self-Reliance" that "if you maintain a dead church, contribute to a dead Bible-society, vote with a great party either for the government or against it, spread your table like base housekeepers, under all these screens I have difficulty to detect the precise man you are." (p. 5). This is saying that no matter what, if you are contributing to something that doesn't mean anything to you, you are doing it all wrong. If you are doing it because you don't want to go against the grain and think for yourself, then you are not a man in his eyes. He has a very valid point here as well. If a person continues to contribute to a society that is dead to them and they do not believe in what they are doing, he isn't a man. He has no reason to be part of that society.
The general opinion of the transcendentalism movement by others was not so favorable. Many believed that Emerson and his beliefs were illogical and absurd. During this time period, many believed in logic, consistency, God, and the importance of the law. Emerson worked to change these thoughts and many did not want to step outside their conformity to the society in which they lived.
In conclusion, transcendentalism was a movement that changed the way in which people thought. It made many realize that they could go against the grain of society and be individuals. It helped them learn how to think for themselves and be their own people. Transcendentalism opened the eyes of many by allowing them to see God the way they wanted to and the way they expected. It made people realize that they could believe in miracles and inspiration and that that wasn't a bad thing. I believe that if Emerson were alive today he may squirm at the way in which some of us live our lives, so fixated on materialistic things, but I also think that he would be pleased with how we have transformed as a society when it comes to the art of individuality. I think he would see that we are a more transcendentalist society (to an extent) where we know the importance of individuality and the opportunity to think for ourselves rather than be governed so much by the law.
Works Cited
Emerson, R.W. "Self-Reliance" 1841: 1-21. PDF File.
Gura, P. "American Transcendentalism: A History." Journal of the Early Republic. 2010: 488-491 Web. 4 May 2015.
Lupsan, A. Transcendentalism Literary Period. Prezi.com. 27 August 2013. Web. 4 May 2015.
Payne, D. "Emerson's Natural Theology: John Burroughs and the "Church of Latter Day Transcendentalism." American Transcendental Quarterly.  2007: 21 (3). Web. 4 May 2015
"Ralph Waldo Emerson." Biography.com. 2015. Web. 4 May 2015. "Transcendentalism, American Literary and Philosophical Movement." Columbia Electronic Encyclopedia. 6th ed. 2014. Web.
Stuck with your Research Paper?
Get in touch with one of our experts for instant help!
Messenger
Live chat
Time is precious
don't waste it!
Get instant essay
writing help!
Plagiarism-free
guarantee
Privacy
guarantee
Secure
checkout
Money back
guarantee
Get a Free E-Book ($50 in value)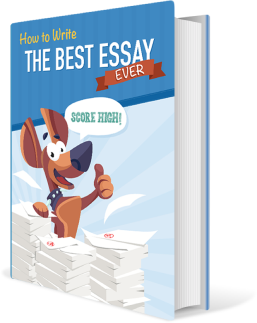 How To Write The Best Essay Ever!