Reducing Prison Overcrowding, Essay Example
Pages: 6
Words: 1727
Essay
This Essay was written by one of our professional writers.

You are free to use it as an inspiration or a source for your own work.
The public opinion in the USA is increasingly concerned with the recent growth of the American prison population and the resulting prison overcrowding. The phenomenon is spread nationwide and is distinct in California where it is characterized by a number of peculiarities which will be described in this work with the aim to offer strategies of reducing prison overcrowding which often means unsatisfactory living conditions for the imprisoned, unnecessarily severe sentences, and a significant economic burden for the state.
The US incarceration rate has been steadily escalating for the last 30 years. Back in the early 1970s, approximately 90 Americans did time in prison for every 100,000 free residents. The number was much higher than in other liberal democratic countries, although much lower than in Soviet Union, South Africa and other authoritarian countries of that time. In the year 2000, there were 500 imprisoned residents for every 100,000 free people. This shocking rate is unparalleled in liberal democratic states and comparable to the incarceration rate in authoritarian and extremely poor countries.
It has to be admitted that prison has become a "normal socializing institution" for a large part of American society (Simon, 2007). The population most often incarcerated consists of young African-American and Hispanic men. Nearly 10,000 Black males between the ages of 25 and 29 are in prison for every 100,000 of the community. Arguably, prison is becoming as important an institute for socialization and maturing for this community as higher education, military institutions or family.
Unfortunately, California has become an epitome of the transformation of the state in a carceral direction which worries many Americans. While in the 1980s and before California was first and foremost famous for being the most generous provider of quality education, healthcare and infrastructure, now the number of people put in prison annually is so big that the prisons cannot cope with the overload. The introduction of Proposition 13 and successive measures meant that the state policy of California and other Western and Sun Belt states got focused on reducing taxes, regulations, and social programs and building up at the same time military and criminal justice system. The process was accompanied with increasing the severity and scope of the criminal law.
Specifically, two important sources which lead to the increase in prison population are the rising rate of "back-end sentences" (parole violators sent back to prison) and the prolongation of time served in prison since the 1990s. Again, California is on top of the list with 8,000 people with sentences of 25 years to life. The reason for it is an adoption of the spate of "three strikes and you are out" policies in the 1990s which entailed a global confusion in the use of correctional resources. Nearly a half of the 80,000 Californian prisoners mentioned above were convicted of a crime against property or a drug crime as their third strike. Overall, the estimated increase in the time served in state prison before first release is 7 months (22 months in 1990 and 29 months in 1999), which means a 32% rise in average time served. Nationwide, this 32% means 400,000 more prisoners.
It is estimated that time served in prison does not influence recidivism no contribute to general deterrence. In fact, two-thirds of released prisoners are rearrested in the first three years of release. If time served in prison ever influences recidivism, this is rather given to the age factor and the delaying effect of imprisonment. Lengthy sentences also do not mean that people would be prevented from crime for fear of punishment. Criminologists tend to think that it is not the severity of punishment but certainty that deters people from committing a crime.
Overcrowded prisons are a heavy economic burden. Keeping one person in prison costs an average of $25,000 a year. In this respect, the 32% increase meant $150 million a year for a state prison system of 20,000 people.
A long term in the crowded environment has a number of ruinous effects for the imprisoned population. An overcrowded prison presents a highly stressful environment. As a result, inmates are characterized by higher rates of psychiatric commitment, illness complaints and the increased likelihood of recidivism. The cases of suicide and violent death are much more frequent in overcrowded conditions as well as the examples of violence and other disciplinary infractions. In general, the existing overcrowded environment does not facilitate rehabilitation and is likely to generate even more crime.
There are at least to major ways of reducing prison overcrowding. The first is improving living conditions in correctional institutions with the aim to soothe the effects of overcrowding. The second is reducing prison population.
Changing the design of the physical environment and making it more "human" is expected to be fruitful in terms of creating the basis for positive interaction and improved well-being. The new design is to solve the following problems:
Noise pollution (walking, talking, radios and television, the sound of surfaces hitting against each other). The suggestion is to use sound-deadening materials like carpet or acoustic tiles for the floors and putting rugs on walls. In addition, soft chairs and cushions are believed to create a less formal and healthier atmosphere.
Lack of privacy experienced by inmates. The depressing effect of surveillance and external control, which are considered to be a must in correctional institutions, can be soothed by allowing inmates to have more privacy – their individual space. Although allowing inmates more individual space in already overcrowded prisons may sound challenging, it can be achieved by making rooms smaller yet private. Inmates can be allowed to organize their personal space to their liking and even keep the keys to their room. Prison personnel will have master key.
Lack of opportunities to socialize. Ethnic, racial or occupational groups of inmates tend to keep together (an example of so called territorial behavior which is characteristic of people in general). The design of a prison and the attitude of the staff should not interfere with territorial behavior for inmates not to suffer from solitude and not to lose their social roles completely.
However, it is widely argued that a far more effective and necessary method of improving the living conditions of the incarcerated population is reducing the number of this population. It is healthy in all respects as it would leave less people psychologically injured by imprisonment, separated from their families and community and disintegrated from the working economy.
A traditional method of reducing incarcerated population is turning to alternatives to incarceration such as community supervision or intermediate sanctions (fines, parole and probation release etc.). But the attempts to adopt this method have not been completely successful by far and have met with a number of obstacles. It should also be mentioned that a number of researchers in the United States call the methods alternative to incarceration inappropriate and claim that prison overcrowding is the result of an increase in crime rates and general population growth. However, research data showed that overcrowding results rather from increased arrested rates for crimes such as impaired driving, domestic violence and drugs and the factors mentioned above such as the general increased severity of criminal law.
There should be differential standards designed for community supervision so that community case workers would pay more attention to high-risk offenders. Better policies should also be developed concerning individuals proved to be good parole risks. As a result, such policies will allow low-risk offenders to be released at their earliest parole eligibility date. The problem that may be and is encountered at any attempt to reduce incarceration population at the expense of community-based correction institutions is that a large number of offenders are already under community supervision and the number is often greater than the community can cope with. Moreover, the proportion of high-risk probationers has also increased significantly resulting in objections claiming that many probationers are not incarcerated only because of the lack of room in prisons. In fact, most convicted offenders are currently on probation and not in correction institutions.
Still, short terms of imprisonment can be substituted with non-custodial sentences (unpaid work or electronically monitored curfew). According to recent research, such methods of alternative punishment are more economical and effective in respect to rehabilitation. However, includes legislators, judges, prosecutors, defense attorneys, and other stakeholders in the criminal justice system do not give full support to such measures believing them to be effective and tend to vote for traditional incarceration. An argument they often use against such methods is that controlling the quality of case management of unpaid work is challenging and it is very hard to provide the intended positive benefit.
Such an alternative measure as fines has been getting undeserved neglect from criminal justice institutions. The statistics shows a steady decline in the use of fines accompanied by a 92% increase in custodial sentences and 82% increase in the imposition of community sentences between 1992 and 2002. An argument against fines is poor enforcement which might have been true for the past decades but is not true for the present with modern technology facilitating the enforcement of fines. An effective fine is the one imposed taking into consideration the seriousness of the offense and the means of the offender. Obviously, many offenders may find fines easily affordable; such fines have nearly no value in terms of rehabilitation.
A wider implementation of different methods of alternative dispute resolution, which is currently widely used in contract violation cases, for example, can also be beneficial in terms of reducing incarceration cases. Although they seem to be most applicable to crimes against property, the practice may receive further development. Not only does it reduce caseload upon courts, but it also leaves the victims more satisfied with the results than in case of traditional criminal justice procedures.
Reducing incarceration population is an urgent task nationwide, not in California only. While redesigning the prison space is first of all financially demanding, reducing arrest and imprisonment rates would require a review of the state policy in general and a reconsideration of punishment methods both within the limits of the state and throughout the USA.\
References
Farrington, D., & Nuttal, C. (1980). Prison size, overcrowding, prison violence and recidivism. Journal of Criminal Justice, 8, 221-231.
Mauer, M. (2007). The Hidden Problem of Time Served in Prison. Social Research, 74(2), 701-743.
Simon, J. (2007). Rise of the Carceral State. Social Research, 74(2), 471-496.
Smith, D. (1982). Crowding and confinement. In R. Johnson & H. Toch (Eds.), The pains of imprisonment. New York: Sage Publications.
Time is precious
don't waste it!
Get instant essay
writing help!
Plagiarism-free
guarantee
Privacy
guarantee
Secure
checkout
Money back
guarantee
Get a Free E-Book ($50 in value)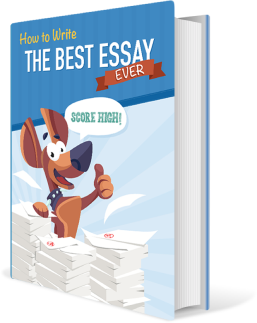 How To Write The Best Essay Ever!