Reflections, Research Paper Example
This Research Paper was written by one of our professional writers.

You are free to use it as an inspiration or a source for your own work.
On completing one of the greatest academic challenges of one's life so far, it no doubt a valuable exercise to reflect on the process which was filled with challenges, obstacles, disappointments, and seemingly wasted moments as one took on the planning, information gathering and organizing phases of a project that may be life changing as well as motivational in years to come.
The planning phase of the project was at times very difficult, in that a viable thesis had to be found that can connect with the available information in the discipline, and not having any available work at hand to serve as a model, compounded the problem even more. There were several stops and starts, pages deleted, references scrapped, problem and statements revised until the Eureka moment came, after which things began to flow like a well oiled machine.
It was very satisfying when the professor placed his approval signature on the research proposal, thereby giving the green light to proceed, using the concepts, terminologies, definitions and hypothesis developed over an extended period.
Gathering the required information base on the structure designed, proved very time consuming and even frustrating at times, but the period was also one in which the writer was able to connect years of training with the academic materials being processed, and be able on analysis to decide what was relevant to the core requirements and what was not.
The writer also benefitted from the different thought processes of the various contributors as well the different academic sources that were available on the market and could be used in future work.
Success in the information gathering phase came when one of the Google search engine provided a source that had several outstanding references, which when accessed, led to a rapid acceleration of the research.
It was while searching through these highly respectable and recognized academic research papers, that the critical thinking training received began to manifest, and was used with great self confidence and enthusiasm to process the data available to secure what will make the project a success.
The writer was able decisively determine what source materials would enhance the final quality of the paper, and what would not, as they were matched with the problem statement, thesis, hypothesis, possible methodologies, statistical data available and strategies that may be adopted.
Reflections it has been said, is essential to the learning experience, and this was identified with during this phase, because it was discovered that the best approach during this phase of any research work was to search mainly among reputable and highly recognized databases and journals, especially current ones that were less than 10 years, for developing the Literature Review.
Additionally, it was discovered that in order to bring a sense of \balance and objectivity to the project and to impress any examination authority, data from external sources like European and Asian experts needed to be utilized, especially those that had large amount of empirical data to match their expert views.
Reflecting on the knowledge and experience gained by this approach, generated great feelings of satisfaction, confidence and determination on the part of the writer, as from his perspective, a door was open to strategically and effectively pursue future academic projects which may lead to significant contribution to the economic, financial and societal aspects of the country, and the global economies at large.
Having completed the Literature Review, the budding researcher was then challenged to develop a workable methodology that would effectively connect the thesis, problem statement, and the literature gathered as supporting evidence, with responses and actual observations in real life situations, using acceptable scientific standards.
Initially and throughout this organizing phase of the research, on reflecting the writer kept focus by insisting that every data collected and will be used must be relevant, must add to the overall picture in terms of clarity and must be consistent with the goals and objectives of the academic pursuits, or else there will be failure or a possible review that may be expensive, de-motivating and time consuming.
Finding the appropriate sample size that will reflect proper representation, designing the questions that will best extract accurate responses, developing proper remunerations for participations where necessary, examining limitations and sources of errors, refining statistical procedures, deciding how to treat highly skewed responses, determining how to use repetition to reduce errors, and accessing expert assistance in a timely manner in challenging situations, were all activities that were engaged in during this phase.
In the final analysis, the writer can say with confidence that it was due to the level of training that was provided, all these variables were so effectively and efficiently organized to produce the results that were obtained.
On completing of the organizing phase as well as the analysis of the results and the making of recommendations and conclusions that were relevant to the thesis crafted, it was felt that the writer status as a researcher has been elevated to a different level.
After careful introspection, there was a feeling that with the high quality of the final product obtained, the knowledge and experience gained, as well as the confidence developed, there should be no problem for the writer to be recruited into any research organizations or to be employed developing systems and research methodologies that will greatly impact the nation at large.
Modifying the original ideas to match the strategies that were designed, as well as rejecting results that were badly skewed and would negatively impact the results, also help to fine tune the research skills of the writer and  no doubt may have enhance his credentials for the future
On reflection, this research work has helped to cement future strategic approach to achieve excellence and competence for the writer, especially in areas that critical thinking had to be applied to generate the high quality of data obtained. It was remarkable from the writer's perspective how an idea can be conceptualized and then be developed into a project, using all the relevant principles, data, variables and scientific and demographic data, to provide the academic and industrial environment with solutions that can be extremely beneficial to the improvement of the quality of life of people generally.
Reflection on the completion of research work should be a part of the curriculum of all institutions offering graduate research course, as it reveal challenges and obstacles students of different personalities and academic capabilities and interest faces, and may prove rewarding, inspirational and motivational to those following in their footsteps, even decades later.
Stuck with your Research Paper?
Get in touch with one of our experts for instant help!
Messenger
Live chat
Time is precious
don't waste it!
Get instant essay
writing help!
Plagiarism-free
guarantee
Privacy
guarantee
Secure
checkout
Money back
guarantee
Get a Free E-Book ($50 in value)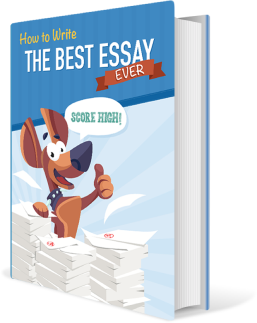 How To Write The Best Essay Ever!