Relationship Between Slavery and Contemporary Society, Annotated Bibliography Example
This Annotated Bibliography was written by one of our professional writers.

You are free to use it as an inspiration or a source for your own work.
Slavery has been identified as a relationship between two or more individuals in which one enjoys a dominant and commanding role over the other.  Slavery is an unwanted relationship that continues to take various shapes across time and across cultures, and approaches towards certain ends (Patterson, 2002). However, the ends of slavery are usually not pleasing and seek to achieve the triumph and glory by sacrificing the life of enslaved person.  This essay aims to identify the impacts of slavery in shaping the contemporary societies. The outcomes of slavery are exploiting as well as long lasting.  However, slavery does not exist in developed countries and is attributed as a sin. The government societies condemn for slavery and promote liberty as the major high of each and every individual. Nevertheless in some aspects, the flag raisers of liberty and royalty are also incorporated slavery in the principles of their lives. The concepts of inferiority, discrimination based individuals attributes are the modified forms of slavery that have perfuse with the social values and norms and attenuating the contemporary societies of today.
Source 1:
Patterson, J. (2002). Slavery Revisited: Using Economic Reasoning to Teach about the Past and Present. Social Studies, 93(1), 40.Retrievevd from http://eds.a.ebscohost.com.proxy.devry.edu/eds/pdfviewer/pdfviewer?sid=e52460a9-35c2-488c-bb56-b17503ed4379%40sessionmgr4001&vid=29&hid=4113
Annotation of Source 1:
The authors of this article discuss the fact that slavery has originated as a consequence of economic needs in society. Ultimately, there was a need for labor that African slaves filled. While many educators approach the concept of slavery from an economic perspective, it is also important to consider the social impacts that slavery caused that continue to impact our society today. While economics could certainly be considered important during the early existence of this country, it continues to impact modern economics and politics due to the fact that slavery had been so ingrained in our society. Several economic principles are used to study this relationship. One principle discusses the fact that society forces people to choose. Another states that people must choose the best option out of many alternatives. Yet, others describe that all choices have alternatives, producers and consumers respond in predictable ways to such incentives, and the free market creates wealth. The slave trade can be used to understand these economic relationships, which are still prevalent in trade in the modern world. Therefore, the application of slavery can be used to understand modern economics.
Source 2:
Thurston, T. (2011). Slavery: Annual Bibliographical Supplement (2010). Slavery & Abolition, 32(4), 607-688.doi:10.1080/0144039X.2011.629454 http://eds.a.ebscohost.com.proxy.devry.edu/eds/pdfviewer/pdfviewer?sid=e52460a9-35c2-488c-bb56-b17503ed4379%40sessionmgr4001&vid=13&hid=4113
Annotation of Source 2:
The author of this publication discusses a series of secondary sources that can be used to gain a greater understanding of the slave trade. These publications discuss the slave trade from a primarily economic perspective, which indicates that a majority of scholars studied this topic from outside of the human perspective. It is clear that much human suffering occurred as a consequence of slavery, but historians of this time period documented slavery as a necessary practice. Ultimately, slavery seemingly helped to enhance the economic well-being of the many countries that employed it, and it appeared that these practices contributed to the wealth of the area and filled the need for workers. The reliability of some of these resources are questionable because it appears that some of the information that is needed to identify the authors of these documents have not been provided. However, since they have been written in a historical context, it is necessary to consider the relevance of these works with regards to the actions of people conducted in these countries so that the historian could gain a greater understanding of the human aspect of this economic endeavor around the world.
Source 3:
Walker, T. (2012). The Future of Slavery: From Cultural Trauma to Ethical Remembrance. Graduate Journal Of Social Science, 9(2), 153-178. Retrieved from 1572-3763 Accession Number: 89513079 Database:SocINDEX with Full Text http://eds.a.ebscohost.com.proxy.devry.edu/eds/resultsadvanced?sid=e52460a9-35c2-488c-bb56 b17503ed4379%40sessionmgr4001&vid=32&hid=4113&bquery=XY+%22slavery%22%5b100%5d+OR+XY+%22remembrance%22%5b98%5d+OR+XY+%22walker%22%5b62%5d+OR+XY+%22ethical%22%5b53%5d+OR+XY+%22cultural%22%5b49%5d+OR+XY+%22trauma%22%5b48%5d+OR+XY+%22future%22%5b30%5d+OR+XY+%22t%22%5b23%5d&bdata=JkF1dGhUeXBlPXVybCxjb29raWUsaXAsdWlkJmNsaTA9RElTQ0lQTElORSZjbHYwPUxPK3N5c3RlbS5kaXMtYmlvZyU3ZUxPK3N5c3RlbS5kaXMtY29tbSU3ZUxPK3N5c3RlbS5kaXMtbWlsaSU3ZUxPK3N5c3RlbS5kaXMtc3NodSZjbGkxPUZUJmNsdjE9WSZjbGkyPVJWJmNsdjI9WSZjbGkzPUZUMSZjbHYzPVkmY2xpND1EVDEmY2x2ND0xOTUwMDEtMjAxNDEyJnR5cGU9MSZzaXRlPWVkcy1saXZl.
Annotation of Source 3:
 In this document, Walker discusses the human aspect of slavery. Overall, it is necessary for the individuals that were required to deal with these traumatic experiences to cope with this trauma. Ultimately, the trauma initially felt by those that were enslaved is still felt by individuals that descended from these individuals today. There is still bias that is present against these formerly slaved groups, and it is important to understand how this trauma had been derived so that these individuals could be provided with the help they need to feel strong in light of these experiences. The author discusses the thoughts of a series of ethical thinkers in a manner that allows the reader to gain a greater understanding of the insight that would allow these individuals to cope. His ultimate argument is that ethical consideration must be put into thoughts regarding slavery. This contradicts the view that slavery should be thought of from an economic perspective because it demonstrates that this attitude is detrimental to the well-being of those who have been impacted by either the original treatment of slaves or the societal factors that continue to impact the descendants of slaves in the world today.
Source 4:
Moten, F. (2013). Blackness and Nothingness (Mysticism in the Flesh). South Atlantic Quarterly, 112(4), 737-780. doi:10.1215/00382876-2345261 retrieved from database EBSCO http://eds.a.ebscohost.com.proxy.devry.edu/eds/pdfviewer/pdfviewer?sid=e52460a9-35c2-488c-bb56-b17503ed4379%40sessionmgr4001&vid=24&hid=4113
Annotation of Source 4:
The author of this paper discusses the sociological concept that draws a relationship between "blackness" and "nothingness". A majority of the peoples that were enslaved and forced to work in Europe and America had dark skin, which made their captors feel that it would be acceptable to make them work for free. Western societies associated the skin color of an individual with their personal worth, and the fact that they considered these individuals to be less than human allowed them to justify their capture and enslavement. In modern society, many individuals are attempting to overthrow this thought, which still persists to an extent today. Even though people recognize that discrimination is wrong, it has become an inherent part of human behavior. The structure of modern society is established in a manner in which people with skin are still considered to be second class citizens. In a sense, this indicates that slavery is still present today. Continuing to treat individuals differently on the basis of physical appearance is clearly wrong, yet these acts continue. It is therefore necessary for society to change significantly in order to ensure that the rights and values of all people will be protected. To prove his point, the author summarizes the work of Frank B. Wilderson III and Jared Sexton, who discuss the work of Frantz Fanon in a manner that attempts to resolve these societal issues. Ultimately, the current association between "blackness" and "nothingness" indicates that in a sense, slavery still exists today.
Source 5:
O'Connell, H. A. (2012). The impact of slavery on racial inequality in poverty in the contemporary US south. Social Forces, 90(3), 713-734. http://eds.a.ebscohost.com.proxy.devry.edu/eds/detail/detail?vid=28&sid=e52460a9-35c2-488c bb56b17503ed4379%40sessionmgr4001&hid=4113&bdata=JkF1dGhUeXBlPXVybCxjb29raWUsaXAsdWlkJnNpdGU9ZWRzLWxpdmU%3d#db=pbh&AN=6058885
Annotation of Source 5:
The author of this article discusses the impacts that slavery has had on society since its initiation. He describes that slavery has a long lasting effect in society, and this is particularly noticeable based on the prevalence of individuals living in impoverished areas. He demonstrates the reality of the link between skin color and socioeconomic status by mapping census data. Through this information, he shows that there is a positive relationship between black and white inequality with regards to the level of poverty in a region; as poverty increases, white power over black power tends to increase. The black individuals in these communities are required to continue to live in an impoverished state because all opportunities with regards to employment and other factors are predominantly provided to white individuals. Many of the racist policies that were employed during the 1860s continue to be in effect today, so these factors continue to be an issue in modern society. Modern legislations continue to discriminate against the poor and minorities through modern legal action. Resources continue to be made in a manner that provide advantage to white individuals, while those that need these resources the most are overlooked. This is an unfortunate occurrence in society because it continues the disparity between all people when equality should be emphasized. It is necessary to overturn the principles set forth by slavers and fight for the rights of all people.
Stuck with your Annotated Bibliography?
Get in touch with one of our experts for instant help!
Messenger
Live chat
Time is precious
don't waste it!
Get instant essay
writing help!
Plagiarism-free
guarantee
Privacy
guarantee
Secure
checkout
Money back
guarantee
Get a Free E-Book ($50 in value)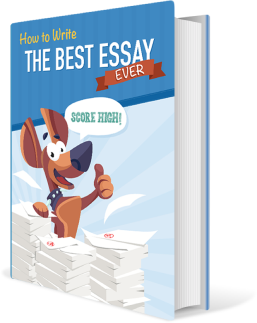 How To Write The Best Essay Ever!