Renowned Economist Milton Friedman, Essay Example
Pages: 3
Words: 843
Essay
This Essay was written by one of our professional writers.

You are free to use it as an inspiration or a source for your own work.
Renowned economist Milton Friedman opined on January 20, 1970: "There is one and only one social responsibility of business–to use its resources and engage in activities designed to increase its profits so long as it stays within the rules of the game, which is to say, engages in open and free competition without deception or fraud." Chipotle restaurants all implemented a code of conduct that all employees must abide by while working for the food company. The CEO of the company has two significant rules that he abides by: to always exhibit the utmost professionalism and to show integrity. As such, Chipotle employees are obligated to report any infractions they witness of the Code of Conduct without fear of retribution or punishment. Moreover, Chipotle actively contributes to the community in order to enhance the experiences customers with the organization.
Chipotle managers run the company in a socially responsible manner, which evident in how the food is prepared and how ingredients are used; the design and construction of the restaurants; and in its hiring and firing practices. In addition to sponsoring various programs at the local level, it also spearheaded a "No Junk" campaign. The organization donates ten thousand dollars to an organization called the Lunch Box that provides over thirty million  schoolchildren across the nation with junk-free, tested recipes devised by Chef Ann Cooper. What differentiates Chipotle from other fast food restaurants is the fact that it is more health conscious, which is why the organization touts itself as an ethical food choice that is a farm-friendly, sustainable alternative to fast food. As such, experts point to Chipotle's sustainable food movement as causing a paradigm shift in the fast food industry. By taking the environment into account, Chipotle shows its customers that it promotes environmentally-friendly business practices. Such premises suggest that Chipotle leaders operate the business through social investment, as they choose what foods to put on the menu predicated on the principle of right living.
Some critics posit that Chipotle is not a socially responsible organization because its menu contains items that have a lot of calories and high levels of fat, which contributes to the obesity epidemic that continues to harm human health in the United States. Healthier restaurants such as Chipotle Mexican Grill advertise made-to-order, quick meals, which threatens to thwart the successes and profits of typical burger joints and fast food restaurants such as Burger King and McDonalds. Chipotle claims to offer far more healthy, farm-friendly, sustainable food options on its menu in comparison to other fast food restaurants. Furthermore, it presents its customers with clear and visible caloric labeling so that consumers are aware of approximately how many calories they consume in their meal. However, it is quite clear that Chipotle offers food and drinks that commensurate in caloric intake as legacy fast food restaurants do. Although Chipotle propagates its fresh and healthy fast-food choices via cogent marketing and advertising, it is nonetheless clear that both Chipotle and McDonalds are equally liable for selling unhealthy food, all of which have spawned and perpetuated the obesity epidemic currently experienced in the United States.
Chipotle makes a handful of claims that its food options cater to health-conscious consumers, and the caloric label on the menu validates this health-conscious mantra. The caloric labeling, however, are deceiving because the calorie count goes up significantly with every added ingredient. One Chipotle burrito can total more than two times the amount of calories and fat in a burger from McDonalds. In addition, studies have proven time and again that Chipotle food options are far more saturated with sodium than the food at other fast food restaurants. Such stark realities eschews the illusion that Chipotle socially invests in its food options in order to promote right living. Fallacious advertisements regarding the healthiness of their food harms rather than serves the well-being of the community in which they serve. As such, critics would be correct in decrying Chipotle's health mantra and purportedly healthy food choices. False advertising and marketing constitute unethical organizational behaviors that dupes it customers into believing false claims.
As the CEO of Chipotle, I would take a number of actions in order to ensure the company's success while taking socially responsible actions. I would make sure to continue to invest in important social causes at the local level while staying transparent with regards to how food practices are environmentally friendly. In addition, adding the caloric intake of each of the possible ingredients that can be put into the burrito or bowl would give the customer a more realistic understanding of their calorie intake of their meal. In addition, I would actively encourage all employees to immerse themselves in volunteer activities within the community to show that Chipotle promotes ethical business practices that are socially conscious. Providing incentives to employees would be one way to increase Chipotle's visibility within the community as an organization that encourages other food business to change eating habits and behaviors. Such initiatives would mean that Chipotle would be living up to its slogan as a food business that serves food with integrity while also encouraging consumers to make informed decisions about the food they purchase and choose to consume. It is important for Chipotle to continue to advertise what farm practices it uses in order for people to know that as a food business, Chipotle truly cares about the health and well-being of its customers.
Time is precious
don't waste it!
Get instant essay
writing help!
Plagiarism-free
guarantee
Privacy
guarantee
Secure
checkout
Money back
guarantee
Get a Free E-Book ($50 in value)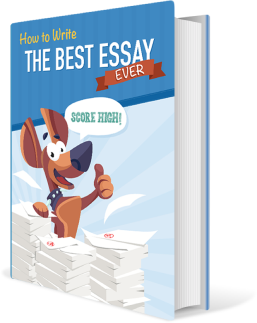 How To Write The Best Essay Ever!