Retail and Distribution, Essay Example
Pages: 7
Words: 1908
Essay
This Essay was written by one of our professional writers.

You are free to use it as an inspiration or a source for your own work.
Chapter 14
#1. The author describes the original and maintained markup accurately (Kerin, Hartley, & Rudelius, 2011) though he could have added that original markup and maintained markup may be same or different, depending upon whether the retailer is forced to lower prices due to slow sales. The author also takes a very simplistic and inaccurate view of how retailers decide upon the original markup. The author implies that the retailers simply decide upon a particular number and the author also claims that high markup is the key to profitability. The author adds that setting markup too high is the key to failure because sales decline. While some may take the random approach the author suggests but not all retailers, especially the successful ones, simply choose a markup target and then discover the appropriate maintained markup through trial and error. Many retailers actually take a systematic approach to setting the original markup which involves taking into account the prices being charged by the competition, the retailer's operating expenses, the attributes of the product itself, and the marketing image the retailer may be trying to project (Wood).
The author is also incorrect that more markups mean more profits because profit margins and profitability are not the same thing. Wal-Mart actually earns lower profit margins on products than many competitors yet it is highly profitable due to focus on economies of scale. Similarly, too high markups also do not necessarily mean low sales. Products that enjoy high perceptions among consumers enjoy strong sales volume even with high markups and Apple's iPhone line of products is a great example. Apple. The markup on iPhone 5 is more than twice the cost yet Apple reported iPhone 5 enjoyed the strongest launch of any iPhone model (The Huffington Post, 2013). The author does later point out that retailers with low maintained markup focus on volume which contradicts his original argument.
The author does do a good job of why maintained markup is important. As the author points out, it allows retailers to compare their year-to-year performance. The author is also correct that a retailer's maintained markup can also be compared with the competition to gauge the retailer's competitive position in the market. Similarly, maintained markup can also help retailers regarding product selection as those with higher margins may be preferable to those with lower margins. But the author is inaccurate that maintained markup helps the retailer plan the launch of new products. The maintained markup may be helpful if the product is related to those already being sold in the store but will have little to no significance when it comes to entirely new or unrelated products. The author also overestimates the predictive capability of maintained markups regarding products that may be popular in the future because maintained markups are influenced by numerous factors including economic climate and consumer income levels.
Overall, the author has made some good points but the organization of the paper is very poor. Related information is scattered throughout the paper and poor grammar also made it difficult to understand what the author may be trying to say.
#2. The author doesn't seem to properly understand the difference between original markup and maintained markup and has mostly copied the definition from the textbook. He does get the definition right that the original markup is the difference between retailer cost and initial selling price and the maintained markup is the difference between final selling price and the retailer cost (Kerin, Hartley, & Rudelius, 2011). But soon after he claims that markup is difference between retail price and the price at which the product sold including operating expenses. This definition is not only confusing but also different from the definition he provided earlier. It seems the author confused markup with net profit which involves deducting operating expenses from gross profit. The markup whether initial or maintained markup does not involve operating expenses.
The author claims that the retailer should not set markup too high or too low because of the potential of declining sales or poor product perceptions. It may be true for some but for others it may be the right strategy given their marketing objectives. Higher price may also denote higher quality in consumers' minds, especially when it comes to luxury products and retailers like Neiman Marcus and Nordstrom successfully employ this strategy. Similarly, low markups may help move the product fast as Wal-Mart demonstrates.
The author claims that it is very important for the retailers to maximize sales and maintained markup but this is a narrow view. Some retailers actually keep volume limited because they want to maintain an aura of exclusivity around their products. The author also claims the retailers increase initial markup to earn more profit but the author confuses profit margin with profits. Higher markups may lead to higher profit margins but the profits may actually fall due to lower sales. Wal-Mart earns low markups yet higher profits than its competitors.
It is difficult to understand what the author is claiming about the importance of maintained markup but he is correct that maintained markup is a reliable measurement of a company's performance over time. If a retailer is able to increase maintained markup over the years while improving profitability at the same time, this may be an indication of greater customer loyalty and pricing power.
In the end, it again becomes clear that the author doesn't have good understanding of the difference between original and maintained markup. For example, the author claims that retailer cannot only use original markup to earn profits and must use maintained markup to earn more profits which doesn't seem to make any sense. It seems that author assumes maintained markup is always lower which may or may not be the case. In an ideal world, a retailer should be able to sell all of its inventory at the original markup and lower maintained markup may even lower profitability if the inventory is cleared out at below-cost price levels.
Chapter 16
There are many advertising media alternatives available to Bausch and Lomb and each has its own advantages and disadvantages. As far as TV is concerned, the video ads provide more rewarding experience to the viewers because TV ads can take advantage of sight, sound, and motion. Another advantage of TV as an advertising medium is its huge reach which covers 98.9 percent of all households. One of the disadvantages of TV as an advertising medium is cost which can even go into hundreds of thousands of dollars for a 30-second ad. Another disadvantage is declining viewership among over the decades as only 18 percent of households watch network television today as opposed to 56 percent in 1973 (Kerin, Hartley, & Rudelius, 2011). Another disadvantage is the ease with which viewers can avoid ads such as switching channels or using digital equipment to skips or block ads (Gilani).
The advantages of radio include the ability to target specific market segments more effectively than TV because radio is a segmented medium. Another benefit of radio is that it is more cost-effective than TV (Zeske). The disadvantage of radio is that it doesn't provide as rich experience as TV and the marketer has a difficult job of creating an effective ad that must primarily rely on sound. Similarly, the popularity of commercial-free radio channels also doesn't help since radio channels with commercial opportunities are left with smaller audience (Kerin, Hartley, & Rudelius, 2011).
The benefit of magazines as advertising medium is that they appeal to narrowly-defined market segments. For example, Bicycles Times may primarily be purchased by cycling enthusiasts. Another benefit of magazine as an advertising alternative is the wide number of choices available to marketers as there are approximately 20,000 magazines. The main disadvantage is cost, especially for major publications though it may be cheaper to advertise in regional and local magazines (Kerin, Hartley, & Rudelius, 2011).
The main benefit of newspapers is that they have a wide reach and local newspapers are often excellent medium to reach local population (Kerin, Hartley, & Rudelius, 2011). Another benefit is that some national newspapers have wide audience among targeted market segments such as Wall Street Journal being popular among executives and professionals in the financial sector. The disadvantage of newspapers is that sale of newspapers have been declining as alternative news sources such as internet have emerged, thus, the audience is significantly limited as compared to even a few decades ago.
One of the advantages of yellow pages is that they are excellent medium to reach geographical market segments. The disadvantage is that there may be too many competing yellow pages and in addition, information is not frequently updated (Kerin, Hartley, & Rudelius, 2011).
But the most influential advertising medium to emerge over the last decade may be the internet which offers several benefits. One of the benefits of internet is that it can offer rich experience to viewers, just like TV because internet also supports sight, sound, and motion. In fact, internet goes even a step ahead by providing more options to marketers. Advertising through TV usually involves one-way communication but internet makes it possible to have dual-way dialogue between marketers and their audience. Another benefit of internet is that it is possible to target narrow market segments due to intelligence gathering capabilities of the internet. But internet as an advertising medium also has certain disadvantages. One of the disadvantages is poor response rate to ads. In addition, click fraud also makes the audience members hesitant to click on the ad. Despite its shortcomings, internet advertising does provide exposure to the marketer (Kerin, Hartley, & Rudelius, 2011).
One of the advantages of outdoor is that it is low cost and provide repeated exposures. It is also suited to advertising to local population. The disadvantages of the outdoor advertising include the limited time framework the audience has for viewing the message and it is also difficult to target select market segments through outdoor advertising (Kerin, Hartley, & Rudelius, 2011).
As far as Bausch and Lomb is concerned, it should include more than one advertising mediums because not only it has huge scale of operations but the company also targets multiple market segments. One of the advertising medium the company should use is TV because TV has wide reach and viewership is especially high during popular shows and live sporting events such as NFL Super Bowl. The initial cost may be high but the average cost may be lower due to the huge size of the audience. Bausch and Lomb may also advertise in a wide range of magazines targeted at different market segments such as eye care professionals, sport enthusiasts, and fashion enthusiasts. This strategy to advertise in a wide range of magazines is justified because different market segments may need contact lens and other products for different purposes. Someone with active sports lifestyle may need contact lens because spectacles prevent one from fully immersing in an activity. Someone who follows fashion trends may opt for contact lens because spectacles ruin the look an individual desires.
References
Gilani, N. (n.d.). Advantages & Limitations of Television as an Advertising Medium. Retrieved November 19, 2013, from http://smallbusiness.chron.com/advantages-limitations-television-advertising-medium-26148.html
Kerin, R., Hartley, S., & Rudelius, W. (2011). Marketing: The Core (4th ed.). New York, NY: McGraw-Hill/Irwin.
The Huffington Post. (2013, September 25). iPhone 5C Costs $199 To Make, But Apple Sells It For $350 More. Retrieved November 19, 2013, from http://www.huffingtonpost.com/2013/09/25/iphone-5c-cost_n_3989607.html
Wood, h. T. (n.d.). How to Determine Retail Price. Retrieved November 19, 2013, from http://smallbusiness.chron.com/determine-retail-price-12327.html
Zeske, M. (n.d.). What Are the Benefits of Radio Advertising? Retrieved November 19, 2013, from http://smallbusiness.chron.com/benefits-radio-advertising-43316.html
Time is precious
don't waste it!
Get instant essay
writing help!
Plagiarism-free
guarantee
Privacy
guarantee
Secure
checkout
Money back
guarantee
Get a Free E-Book ($50 in value)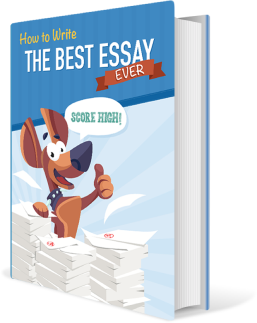 How To Write The Best Essay Ever!