Krispy Kreme Franchise, Research Paper Example
This Research Paper was written by one of our professional writers.

You are free to use it as an inspiration or a source for your own work.
Section I
There are differences between a great company and a good company. A great company has longevity, success, and a business model that differentiates itself from the competition and places it at the top of the market. The difference in good and great businesses are the attitudes in the leadership with the will-power, drive, dedication, perseverance, and the innovation to make the business unique. In businesses that have grown into profitable franchise it is essential for major companies to have a strategic plan in which they are able to sustain its market position and ability for it to thrive and grow in the global business environment. Krispy Kreme Donut has managed to stay to be one of the market leaders in the donut industry for several decades that has found not only success nationally but internationally as well, as franchises have reached the global market. Within this research this paper will explore the successful international franchise Krispy Kreme Donuts that has come from humble beginnings to a multi-million dollar franchise.
Krispy Kreme Donuts began as a dream venture for founder and entrepreneur Vernon Carver Rudolph and his uncle acquired the yeast rising recipe from a New Orleans' chef in 1933 and purchased Joseph LeBeouf's donut shop in Kentucky. While he didn't make the recipe he did fine tune it to become on the tastiest and recognized donuts. Marking the donuts in the shop he first began selling them delivered on his bicycle around Paducuah, Kentucky. More family members soon joined in and they moved the operations to Nashville, Tennessee to meet the customer demand. As the business became successful, Rudolph sold his share of the family company in 1937. Rudolph then rented out the now historic Old Salem building in Winston-Salem, North Carolina, and to sold local grocery stores. (Krispy Kreme 2013) When demand for the donut became so great, he created a hole in the outside wall and began to sell fresh donuts to people on the streets. A local architect in the town created the famous logo for Rudolph and soon they were on the sides of cars and buildings. Demand for the donuts continually rose and during the 1950 Krispy Kreme Donuts began to expand as ten locations opened up. Demand increase and they expanded more in the 1960s and became known throughout the Southeast region. They were producing over 500 dozens of donuts every hour. While the franchises each used their own recipe to try and match Rudolph's, he felt it wasn't consistent with the donuts people came to love. Rudolph build a mix plant and created a distribution system to deliver an unfailing dry mix to all the franchise stores. Krispy Kreme's revenue continually increased as they revenue go from less than a million in 1954 to over $58 million in 1974. (Krispy Kreme Donuts 2013) The success of the company didn't go unnoticed as they were bought and became a wholly owned subsidiary of Beatrice Foods in 1976. In 1982 however, a group of Krispy Kreme Donut franchises purchased the corporation backed after years of customer complaints and drop in revenues as the revenue rose back in 1989 and the next six years to $117 million. (Krispy Kreme Donuts 2013) The company continues to see success nationally and internationally.
Section II
Krispy Kreme Donuts has expanded globally to over 650 locations. The demand for donuts has risen increasingly as research has shown that Americans alone consumer over 10 billion donuts a day. Krispy Kreme Donut's mission is "to touch and enhance lives through the joy that is Krispy Kreme" (Krispy Kreme Donuts) they have expanded considerably in the 1990s opening more franchise chains outside of the southeastern region to all across the United State, Canada, international communities, and more recently in South America. While they expanded to the Canadian territory they gained more success until 2004, where they hit a snagged for the next five years as success and growth slowed. They were forced to close over 200 domestic stores include some jobs to their headquarters in Old Salem, North Carolina. (Krispy Kreme Annual Report) The closing of the stores costs Krispy Kreme Donuts over $300 million in losses. Soon in 2010 they began to experience rapid growth and open almost 400 chains internationally. The markets in 2011 were in Krispy Kreme favor as they were seeing revenue from all over the globe. The business of Krispy Kreme is structured by the separation of the domestic and international markets which are also subdivided by off and on premise sales. There are over 230 domestic stores and over 300 international sores. (Annual Report 2012) Their supply chain which produces and delivers the donut mixes and donut making equipment to all the factory sores has also increased. Krispy Kreme delivers over 20 differently types of donuts and remains largly a donut shop. They have expanded into local and large grocery stores around the word that have has help to increase the revenues that Krispy Kreme sees annually of over $400 million. (Annual Report 2012) There has been competition with the larges from Dunkin Donuts and Starbucks. They have appealed to more consumer as they began to sell soft serve, an array of coffee, and other beverages to customers. The sale of beverages has top to over 11% percent of their revenue. (WikiInvest 2012) The company has also started to roll out baked goods including pecan rolls, bagels, muffins, and sweet rolls.
The intense competition from the main market shares has forced Krispy Kreme's to open up other revenue channels for in the snack chain and coffee house industries, an industry that is mostly dominated by Starbucks. With Americans visiting coffee shops at least once a week, and at least 70 percent reported go to snack and coffee houses around five times a month, there is room to grow in these markets. (PR WEB 2010) KrispyKreme has remained the market leader in customer satisfaction and in overall value, but has not done much to differentiate itself from the competition. The domestic market that Krispy Kreme resides in is littered with smaller chains and other sales channels that include the local grocery stores with in-house bakeries and packageddonuts, vending machines, convenience stores, and other foodservice places. The trend with in the market is more consumers are wanting fresh baked goods during the morning and evening times, and the competition is not only with donuts by sweet treats with other well-known producers. The entire market for donuts in the restaurant industry has made over $230 billion worth of sales and is safe from any recession or decline in casual spending.
Section III
Krispy Kreme has developed a recognizable brand for itself that has help to propel them into the global environment. It has expanded considerably since its inception and grown to a steady brand of delivering quality products. The "Original Glazed" donut has help to attract new and old customers for decades, and Krispy Kreme integrates their business into each community they serve in. They have donated over $35 million in donations in 2012 alone. (Annual Report 2012) Krispy Kreme requires each domestic store to donate one percent of their annual sales to a fund chosen by the brand. It is the leading chain of donut stores in the world, and has over 4000 employees. Krispy Kreme's vision is "to be the world leader in sharing delicious tastes and crating joyful memories" (Krispy Kreme Donuts 2013) Krispy Kreme strives hard to be the best at they do and rooted in the value and philosophy passed down by their founder Rudolph. Krispy Kreme works because it still works to reach all demographics through multiple marketing channels and keep a presences on social media. Krispy Kreme has constantly changed its tactics to reach consumers through the marketing campaigns, targeting the health then in whole wheat donuts, and more soft drinks.
Internationally, Krispy Kreme has expanded outside of North America and found success in the global environment. They opened up their first store in Australia which found success with over 50 more stores opening around the country. They have expanded in the United Kingdom, Turkey, Lebanon, the Dominican Republic, Mexico, Kuwait, Puerto Rico, Malaysia, South Korea, Thailand, the Philippines, Indonesia, China, Japan, Qatar, Bahrain, Saudi Arabia, Ethiopia, and the United Arab Emirates. (Craver, 2011) In just about every country that it has successfully opened chains that has been plans for more expansion within those countries. They have recently opened up stores in India, Bangalore, and Columbia as they have begun to move into South America. KrispyKreme is expected to make billions in franchise and revenue as the more success it sees internationally and nationally. Krispy Kreme Donut was chosen because it is one of the originalfranchise businesses that has steadily grown to expand into a global market. American consumes and internationalconsumers all enjoy fresh baked donuts and a cup of coffee, and Krispy Kreme's has capitalized on this tradition. As the market grows, and competition has sprung up, Krispy Kreme's has begun to diverse its products and offer my variety in their stores to attack more consumers. This includes adding baked goods, more beverages, and snacks to their stores to compete with Dunkin Donuts, Starbucks, and a variety of other coffee house, foodservices, and snack produces. As history has told, Krispy Kreme will continue to do well in the industry if they adjust to the trends in the market and continue to offer quality food for the customers.
Krispy Kremebrand has done well to collect a loyal consumer based, that recognizes the fresh taste and original recipe that has been baked into each donut. This satisfaction has spread to international communities that have grown in demand for the donuts, and has help to employ and benefit communities throughout the world. Krispy Kreme Donuts is at the top of their market, and must remain a leader by modifying its business strategy and continuing to stay ahead of the competition. Throughout the years they have had ups and downs, but has continue to grow rapidly. They will continue to expand, and remain a perfect fit in the global environment.
References
Craver, Richard (2011). Krispy Kreme Announces Expansion plans for the United Kingdom. WSLS. Retrieved from http://www.wsls.com/story/20852642/krispy-kreme-announces-expansion-plans-for-the-united-kingdom
Krispy Kreme and Peet's Coffee & Tea Consumer Favorites In Market Force Coffee and Snack Chain Study. 2010. PR Web. Retrieved from http://www.prweb.com/releases/2010/07/prweb4259284.htm
Krispy Kreme Doughnut Corporation. (2013). History. Retrieved from http://krispykreme.com/about-us/history.
Krispy Crème Annual Report 2012. 2012. Krispy Kreme. Retrieved from http://investor.krispykreme.com/phoenix.zhtml?c=120929&p=proxy
Krispy Kreme Donut. (2013). Yahoo Finance. Retrieved from http://finance.yahoo.com/q/in?s=KKD+Industry
Krispy Kreme Donut. (2013). WikiInvest. Retrieved from http://www.wikinvest.com/stock/Krispy_Kreme_Doughnuts_%28KKD%29
Stuck with your Research Paper?
Get in touch with one of our experts for instant help!
Messenger
Live chat
Time is precious
don't waste it!
Get instant essay
writing help!
Plagiarism-free
guarantee
Privacy
guarantee
Secure
checkout
Money back
guarantee
Get a Free E-Book ($50 in value)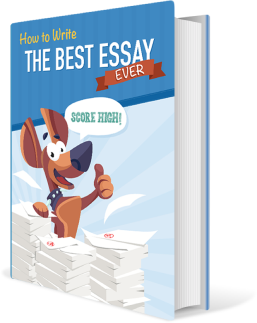 How To Write The Best Essay Ever!