Reverse Affirmative Action, Case Study Example
This Case Study was written by one of our professional writers.

You are free to use it as an inspiration or a source for your own work.
This case (Pulley) does represent how affirmative action was intended to apply. The purpose of affirmative action is to compensate for past injustices and make sure that racial and ethnic diversity is promoted. In this case, the school had a significant proportion of minority students including African Americans yet Debra Williams was the only black teacher in the business department. It is clear in the case the both Debra Williams and Sharon Taxman were equally qualified and had been hired on the same day, thus, no one superseded other in seniority. But keeping Ms. Williams would have allowed the school to mirror the ethnic diversity of its students. Everything else being equal, keeping Ms. Williams enabled the school to honor the spirit of the affirmative action program. Barbara Raskin's work shows that the effects of affirmative action are usually neutral and sometimes positive but rarely negative (Reskin).
Selecting the woman who had higher educational attainment would not have been a fair standard in this case. Educational attainment would have served as a fair standard if this case involved hiring new applications. But this case was about letting go one of the two candidates who had worked at the school. Thus, besides educational attainment other factors such as experience, performance at the job, and work commitment should also have been taken into account. The goal of the school should have been to protect the best interests of the students which means keeping the teacher who was better at her job or who could make more contributions to the students, irrespective of her educational attainment. If one teacher performs at a lower level than the other, she should not kept merely due to her higher educational credentials because that would be a violation of merit as well as the spirit of affirmative action.
In this case, I believe Ms. Taxman was more qualified because she had more work experience. She had already taught high school courses for three years before joining Piscataway in 1980 and came to the school with a comprehensive teaching certification that allowed her to teach a wide range of business courses including accounting, bookkeeping, and business math. Ms. Williams might have had greater education attainment but her job experience before joining Piscataway was irrelevant to her work as a business teacher and she only received certification to teach the business courses in 1985. Thus, Ms. Taxman's greater work-related experience made her more qualified for the job.
The school board could have used several other methods to select one person over the other. One possibility might have been to take into account both educational attainment and work-related experience into account and have them evaluated by a third-party as well to determine the best person for the job. The school could have also evaluated performance reviews over the years to determine who may make greater difference in the lives of the students. As Ms. Williams rightfully point out, she and Ms. Taxman were not Siamese twins. While their performance and reviews might have been similar, they could not be exactly same. It is reasonable to assume one might have held an advantage, even if very negligible, over the other person in cumulative analysis of all performance reviews over the years.
The political stakeholders in this case were the U.S. Government, U.S. Judicial System, Equal Employment Opportunity Commission, and civil rights groups. The outcome of the case had the potential, whether positive or negative, to affect the efforts of the U.S. Government in promoting racial diversity at work places. The unfavorable outcome would have made it more difficult for the government to enforce affirmative action due to greater risk of lawsuits claiming reverse discrimination. The decisions rendered by the courts often serve as precedents for similar future cases. Thus, the court decisions didn't only have the power to determine Ms. Williams' and Ms. Taxman's fates but also shape employers' attitude towards affirmative action policies. The Equal Employment Opportunity Commission mostly represents minority groups in cases involving racial discrimination and an outcome in favor of Ms. Taxman would have weakened Equal Employment Opportunity Commission's position in many legal cases involving racial discrimination against minority groups. The civil rights groups were a stakeholder because decision in favor of Ms. Taxman would have turned national against the affirmative action laws on the basis of reverse discrimination claims and undone decades of hard work that led to these laws.
After the 3rd Circuit Court of Appeals ruled in favor of Ms. Taxman, the case was ready to be heard by the Supreme Court. But the civil rights organizations such as NAACP believed the risks were too high and an unfavorable ruling will significantly hurt the social and economic interests of minority groups. Thus, they persuaded the Piscataway school board to settle out-of-court by offering to fund 70 percent of the $433,500 owed to Ms. Taxman in back salary and legal bills. Thus, Ms. Taxman got all of her back salary as well as compensation for legal expenses. She also received an implied acknowledgment from the school that her termination was unjust. Civil rights organizations succeeded in preserving affirmative action laws in their entirety as well as avoiding negative public sentiment, thus, it was a win-win outcome for both parties.
Works Cited
Pulley, Brett. A Reverse Discrimination Suit Upends Two Teachers' Lives. 3 August 1997. 21 September 2013 <http://www.nytimes.com/1997/08/03/nyregion/a-reverse-discrimination-suit-upends-two-teachers-lives.html?pagewanted=all&src=pm>.
Reskin, Barbara. "The Effects of Affirmative Action on Other Stakeholders." The Realities of Affirmative Action in Employment. Washinton, D.C.: The American Sociological Association, 1998. 74-84.
Stuck with your Case Study?
Get in touch with one of our experts for instant help!
Messenger
Live chat
Time is precious
don't waste it!
Get instant essay
writing help!
Plagiarism-free
guarantee
Privacy
guarantee
Secure
checkout
Money back
guarantee
Get a Free E-Book ($50 in value)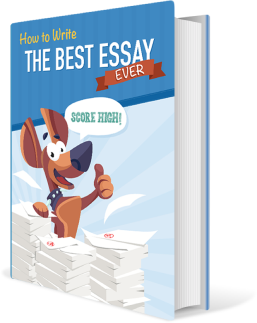 How To Write The Best Essay Ever!