Roger S. Pielke – The Honest Broker, Book Review Example
This Book Review was written by one of our professional writers.

You are free to use it as an inspiration or a source for your own work.
In your own words, characterize the nature of the distinctions Pielke draws that enabled him to create his typology of Pure Scientist, Issue Advocate, Science Arbiter, and Honest Broker. Are they philosophical, intellectual, ethical, political, economic? In other words, which traits make a scientist a member of a particular category? Do these category distinctions seem justified to you? Reflecting on what you know of the aims of science and the sociology of science (that is, the conditions under which research is carried out), where does Pielke's typology seem a good "fit" and where does it seem to "describe" the environmental scientist's situation with regard to policy less accurately? In other words, if we think of a typology as distinguishing sets of affiliated values, ideas, roles, or aims, does Pielke seem to have created meaningful sets? Point to specific examples or cases, where possible, to critique and/or affirm Pielke's typology.
The need to become an honest broker, a pure scientist or an issue advocate involves the conditional consideration of social ethics. Pielke imposes that anyone asked for his own opinion on how a particular situation in the society should be dealt with is given the power to use his will to either manifest his own personal desires or to direct the authorities to doing what is right. Understandably, facing such a choice is a crucial stage especially for scientists who hold so much knowledge especially in relation to how nature or its systems would affect the lives of the people at present and even on the years that come along beyond the current years.
To be able to balance out such power on the part of the scientists, Pielke delves on the fact that scientists should be able to consider two particular degrees of consensus, one being directed to political values and the other directed to the degree of uncertainty when it comes to defining scientific knowledge. Most often than not, to arrive in a decision that would affect the entirety of the human society, authorities try to seek the attention and support of scientists to have them research on the matter and thus give constructive possibilities that could be expected to happen in case certain policies are approved for application. At this point, scientists need to be very objective, being involved in a specific social party or political agenda would not help in the complication of the situation.
In reference to the aims of science and sociology to better the situation of the society based on the essential factors that make it possible for the people to dwell in a specifically extensive community that is able to support their needs and their demands for a good life, the involvement of scientists engaged in the process of developing social and science research for developing communities in political procedures of creating useful policies is indeed an engaging responsibility that must be well taken care of. The integration of getting good advisers on the matter has been presented by Pielke as a rather extensive consideration that must be handled meticulously. Broadening their perceptions on the issues concerned ought to give them a good function towards making a better turn especially in affecting the lives of the people and the systems by which they live in line with the changes that they are expected to embrace. Pielke also advises that scientists should stay clear as much as possible from political agendas hence not tinting their decisions especially in connection to the personal desires of some parties in the field. This, according to the author, would keep them as objective as possible hence not affecting their desire to create a more responsive approach to defining social development with their studies.
What would the most effective approach of a scientist be for ( insert political issue) using Pielke's "four person" theory.
The four person theory that Pielke specifically imposes in his writing could be used to help scientists provide a responsible answer to the definition of particular social issues. As for example, when faced with the decision to either to approve or not a policy regarding environmental issues especially involving fuel reduction issues, politicians often call their advisers to seen informative advice that could help them carry out a definite decision. Take note that in the politician's head, it is not his personal responsibility to provide what is best for his people that he cares about, there are also some other aspects of considerations he must balance especially regarding the values of some political allies who he may have the need to respond to. Notably the [social] scientists and other science experts asked for advice need not consider the other elements as it does not affect them. However, when it comes to pressuring times, there could be some instances when the politician would question the decision being suggested by the scientist based on the impact of the elements mentioned earlier on the matter being discussed.
Considering the need to get other opinions to solidify one suggestion is an essential aspect of this process. A scientist may have all the facts and the supporting proofs to back up his considerable suggestions to solve the issue at hand. Nevertheless, it would always be helpful to have the backing of other trusted members of the council so as to strengthen the presentation. Making the suggestions as technical as possible could be a helpful approach to the matter too. Understandably, politicians may not have so much understanding about the technicalities of the situation, nor do they have control over the response of other experts in the field. Hence, giving them ample knowledge of the situation and ample rational support to the solution being suggested could give them a sense of understanding that would help them come up with worthy decisions that are designed to assist them in becoming more effective in choosing what policies to impose for the society to follow and develop with.
Pielke's explanation of the responsibility of the politicians and the scientist presented to occur side-by-side is a deciding factor that would identify the worth of one agency is to the other. The creation of a shoulder-to-shoulder operation between politicians and scientists specifically point out to the desire of improving community situations and developing social status based on indicative progress in consideration with the policies being pursued.
Stuck with your Book Review?
Get in touch with one of our experts for instant help!
Messenger
Live chat
Time is precious
don't waste it!
Get instant essay
writing help!
Plagiarism-free
guarantee
Privacy
guarantee
Secure
checkout
Money back
guarantee
Get a Free E-Book ($50 in value)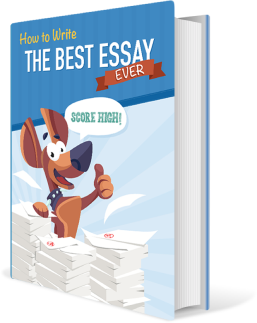 How To Write The Best Essay Ever!