Role of the Auditor, Research Paper Example
This Research Paper was written by one of our professional writers.

You are free to use it as an inspiration or a source for your own work.
Summary
An audit implies to the independent evaluation of financial data in an organization or a business entity. The examination may be profit oriented or otherwise with the ultimate objective of articulating an opinion theorem (Van Decker, 2003). This paper posits to shed light on the role of an auditor and their legal and professional requirements under company law. The paper will also shed light on the "true and fair view" concept in the preparation of financial accounts as well as the role of an auditor. The benefits and limitations of audit are also discussed in this paper.
The role of auditor and legal and professional requirements
As a general rule, auditors are mandated to undertake an objective as well as a vigilant role that ascertains the protection of shareholder interests and making sure that the actions of organization management are within the limits of reason. The primary beneficiaries of the work of auditors are the company's shareholders who solely depend on the efficiency as well as good faith of auditors in ensuring verification of daily operations in the organization. Organizations mostly depend on outside independent auditors who offer their opinions concerning the authenticity of financial statements and whether they have been fairly presented, considering all materials and following the set standards of financial reporting framework. Auditors are also resourceful to investors as well as lenders as they shed light on financial statements of a company thus augmenting the echelon of confidence. Any audit that is executed in consideration of applicable ethical requirements as well as GAAS is an important facilitate of forming an informed opinion (Hunton, Wright & Wright, 2004). The success of an auditor in forming the opinion is enhanced by careful gathering of suitable as well as sufficient evidence and thereafter conducts observations, test, comparisons as well as confirmations to a point that reasonable assurance is achieved. On the basis of these considerations, the auditor is thus able to come up with an opinion stating the nature of financial statement, its freedom from material misstatement, error or fraud.
Organizations have been relying on accountants drawn from audit firms for the purposes of accounts reconciliation, adjustment of journal entries as well as compiling financial statements. In companies of relatively small size, the needed level of sophistication in accounting could not be achieved to the standards of matching the necessary tasks. The tendency of reliance on these audit firms was worthwhile on consideration of the need to achieve efficiency as well as cost containment. The high level of efficiency and accuracy required in financial statements of an organization has necessitated engagement of independent auditors as required by Recognized Supervisory body (professional accountancy body) including Association of Chartered Certified Accountants, ACCA.
The "True and fair view" concept
The implication of "True and fair view" in financial accounts preparation and the role of auditors is the absence of material misstatements in financial statements as well as faithful representation of financial performance along with entity position. The implication of the term "true" in this phrase is factual correctness of financial statements and their preparation is in accordance with the applicable reporting framework including IFRS. The financial statements must also be devoid of material misstatement in any way that is likely to mislead the users. The possible causes of misstatements in financial statements include errors and omissions of balances and the transactions in financial statements. The term "fair" in "True and fair view" is used to connote presentation of information in financial statements truthfully and devoid of bias. Faith also reflects economic substance associated with transactions and not merely the legal form of financial statements.
The concept of "True and fair view" has formed a vital component in UK English law as well as a core theme in the practice of accounting as well as auditing for a number of decades. Since the inception of the concept of "True and fair view", statutory definition has never been established. However, the meaning of concept of "True and fair view" has been associated with legal opinions which were written by Lord Hoffmann in 1983 and Dame Mary Arden in 1993 and 1984. However, some changes have occurred in accounting standards as well as the company law since the writing of these opinions, thus raising the question of validity of those opinions. These circumstances prompted FRC to come up with conclusions to the effect that, it is imperative for the preparers, users as well as auditors in financial statements to commission an extra legal opinion to determine the need to revise the "true and fair" doctrine, and consequently this responsibility was given to Martin Moore QC whose opinion now appears at FRC website.
The opinion of Moore that appears at FRC website has endorsed Lord Hoffmann and Dame Mary thus confirming the centrality associated with "true and fair" as an important consideration in financial statements preparation across the UK and the need to adhere to UK and international accounting standards. Directors in organizations therefore have an obligation to analyze financial statements before approving them as appropriate on the basis of adherence to the "true and fair view" principle (The Institute of Internal Auditors, 2004). A similar obligation befalls auditors who have an equal measure of responsibility of exercising their professional judgment prior to their expression of audit opinion. Consequently, the confirmation of the opinion hold that it is not satisfactory for auditors along with company directors to arrive at a conclusion exclusively on assumption that the preparation of financial statements followed the requirements of accounting standards that are widely applicable. The perception of FRC concerning the Opinion is that it plays a critical role in confirmation of integrity associated with financial reporting across UK.
Importance and relevance of "True and fair view" in financial accounts preparation and the role of auditors
Preparation of financial statements while observing "True and fair view" is an important responsibility that company directors and auditors must accord in order to come up with a sound audit opinion. This concept is an important aspect in corporate law in a number of countries such as UK where it is entrenched in Companies Act 2006. The company law in some of the jurisdictions have set an obligation of stating categorically if financial statements that have been presented in audit reports offer a "true and fair view" of financial performance as well as their entity position. According to Companies Act 2006 section 393, company directors are restricted from approving any accounts reports that they feel do not adequately satisfy the requirement for "true and fair view" (Alles, Kogan &  Vasarhelyi, 2004). This is a requirement that has been associated with fundamental significance in accounting in UK jurisdiction and it has been considered as a mandatory requirement in EU as well as UK law.
Importance of an audit
The principal rationale of auditing in an organization is serving the shareholders in the company with an expert as well as autonomous opinion if the availed annual accounts in the organization financial statements are a realistic reflection of "true and fair view" of the company's financial position thus advising on the possibility of relying on them. Achievement of this goal requires that the audit be conducted independently so that the auditor can vehemently demonstrate the ability of executing the task objectively. The reliability of audit is a factor of audit independence. When the auditor is independent from the company, the possibility of influencing the opinion is minimal or nonexistent entirely due the absence of a relationship between the client company and the auditor. The opinion anticipated from the auditor must be professional and unbiased so that financial statements are resourceful to the shareholders.
In some instances, doubts engulf the independence of auditors who have been contracted from outside the client company. This situation requires application of suitable measures of corporate governance so that any tendencies of auditors to come up with judgments as well as audit opinions that are convinced by wishes of developing positive relations with the client company are overcome. This is a situation that contradicts the independence of auditors making it difficult for shareholders to trust the opinion that they arrive at.
Auditors are also resourceful to investors as well as the creditors in an organization. They shed light on the way that finances are handled and thus give appropriate assurance concerning the safety or risk associated with any financial cooperation with the company. Auditors therefore offer protection to investors who may be interested in investing in firms that are otherwise corrupt are have the intention of defrauding investors by the use of falsified financial statements. The work of the auditor involves digging deep in to the available accounting records as well as critically reviewing the financial statements provided to a point that they determine the authenticity of financial statements as well as accounting records in view of reflecting the actual financial profile of that company.
Benefits and limitations of audit
All public companies are supposed to meet the mandatory requirement of having a statutory audit of financial statement. Stakeholders in majority of business have acknowledged auditing as an important process in managing business. Auditing comes with benefits and limitations as shall be discussed in this section.
Benefits
Major government authorities acknowledge enthusiastically including the central banks as well as tax authorities. The organization can therefore access services from these institutions without much struggle. Financial institutions such as banks use audited accounts in an organization to make decisions concerning lending. An organization that has its financial accounts effectively audited will readily access fincial support from banks after a careful evaluation of audited accounts for the previous year. These records are used to assess repayment capabilities of the company. It is easy and practical to detect and correct errors in accounts on successful execution of an audit process in the organization. Greater echelons of authority are attributed to audited accounts unlike the non audited accounts. Conducting accounts audit on regular basis instills a sense of fear among the company employees especially in accounts department. Consequently, the employees develop immense moral influence over the staff members which is an important factor behind restraining the employees against committing avoidable errors as well as engagement in frauds.
Audited financial accounts are also used to aid in claim settlement on condition of death or retirement of a business partner. The insurance company also makes use of audited financial accounts in settling claims in the situation of calamity such as fire. The ownership in public company is separate from its management and audited financial accounts are important tools in reassuring shareholders on proper maintenance of account records and proper utilization of funds. The management are restricted from taking undue advantage of positions that they serve in the organization due to transparency brought about by audited financial accounts. Audited financial accounts also reflect the true worth of a business and serve a crucial role in evaluation in case the business is on sale. The managers are also able to gain a clear insight of the business financial position and facilitates in informed decision making by the management.
Limitations
The process of audit is associated with some costs to the organization that brings down the profit margins in the organization. The process of audit causes significant disruptions in business processes since the attention of employees is required during the process. Although an audit is an important undertaking in the company, it fails in giving assurance about the future viability of the company. The role of an auditor is to express an opinion but can hardly offer total assurance of the factual presentation of the company's annual reports.
References
Alles, M., Kogan, A &  Vasarhelyi, M. A., (2004). "Continuous Reporting and Auditing: Opportunities and Challenges" Wall Street Lawyer, Vol. 8, No. 6, pp. 14-20.
Hunton, J., Wright A. & Wright. S. (2004). " Continuous Reporting and Continuous Assurance: Opportunities for Behavioral Accounting Research" Journal of Emerging Technologies in Accounting, vol. 1, No. 1, pp. 90-102.
The Institute of Internal Auditors. (2004). "Global Auditing Information Network (GAIN)
Van Decker, J. (2003). "Jumping on the Sarbanes-Oxley Bandwagon;"Meta Flash (July 2) Stamford, CT : Meta Group.
Stuck with your Research Paper?
Get in touch with one of our experts for instant help!
Messenger
Live chat
Time is precious
don't waste it!
Get instant essay
writing help!
Plagiarism-free
guarantee
Privacy
guarantee
Secure
checkout
Money back
guarantee
Get a Free E-Book ($50 in value)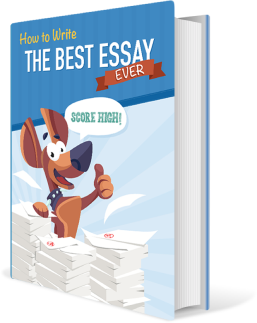 How To Write The Best Essay Ever!