Safeguarding the Public Trust, Essay Example
Pages: 4
Words: 974
Essay
This Essay was written by one of our professional writers.

You are free to use it as an inspiration or a source for your own work.
Introduction
There are several areas of public administration ethics, according to Radhika (2012). Several ethical challenges are present within public service that need the decisionmakers to apply basic principles and honest judgment. Bilhim and Neves (2005) lists the ethical challenges that public administrators face as: the rise of ethical reasoning within the government, increased public demand for transparency, and the changing structure of stakeholder groups. Public administrators need to take into consideration accountability, legal requirements, and fairness at the same time. The below review will focus on the ethical challenges of public administrators originating from the changing environment of operation.
Literature Review
There are several imperatives within public administration that are closely related to ethics. Radhika (2012) lists the principles of ethics, accountability imperatives,  legal imperatives, the imperative of responsiveness, and the integrity imperative. Every public administrator should act in a way that they can be held accountable for their actions at any tome, and respond in a manner to issues in a timely manner, so stakeholders are not disadvantaged. The new ethical approach described by the author (Radhika, 2005) should be based on serving the public, instead of simply trying to avoid responsibility and negative impacts. There should be supervising across all public service departments, including audits of principles and working practices.
Cohen & Eimicke (1995) talks about the increased public attention of ethics within government agencies. The author states that during the Reagan administration over 150 high level public administrators had to resign due to ethical violations. Understanding what public ethics are and how they are related to the demand for accountability, therefore, is important. The article suggests that every department should have a code of ethics that is aligned with the organizational objectives and the expectation of the public. In order to create a more ethical public service, training should be provided for all government employees to help them overcome ethical dilemmas.
Indeed, there are several dilemmas that public administrators need to deal with today. Makrydemetres (2002), the main source of ethical dilemmas is the confrontation between values and decisional premises. The fundamental principles helping individuals deal with ethical dilemmas are: ethical accountability, integrity, and the principle of legality (AILR Principles).
Kennedy & Malatesta (2010) ask the question whether or not ethical behavior in public service can be taught. One of the most recent challenges brought up by the author are related to the changing environment of public services. Just like the above reviewed studies, Kennedy & Malatesta's (2010) review states that "The public administrator also must consider implications for a population that is broader and more diverse than those in the past" (p. 163). Reviewing the ASPA Code of Ethics, the authors list four values related to making ethical decisions: equal protection, due process, free speech, and emphasized accountability of the government.
Bilhim & Nemes (2005) also reviewed recently emerged challenges related to the operating environment of public administrators. The recent government initiatives within Western Europe and the Global West are focusing on offering a better service for the public, implementing a vision and value system that is embedded within the government's culture, and considering external needs. Innovation should always focus on benefiting the entire stakeholder pool of the government.
Reflection and Personal Experience
I believe that accountability and responsibility are the most important facets of public administration ethics. Recent cases of not telling the public about potential wrongdoings within the public sector have called for the introduction of whistle-blowing policies within government agencies. The best approach towards making a judgment whether or not to report a suspected wrongdoing is based on personal judgment. Public administrators will certainly need training on integrity and accountability, while the government needs to put protective measures in place to ensure that those who are ready to report potential wrongdoing can do so without having to fear for their jobs.
According to Nadler & Schulman (2006), whistle-blowing "represents a person's understanding, at a deep level, that an action his or her organization is taking is harmful—that it interferes with people's rights or is unfair or detracts from the common good". A recent case, regarding the USDA has highlighted the fact that some government agencies are attempting to silence whistle-blowers. A Care2 article (Smith, 2015) talks about a scientist who submitted a research report about the connection between pesticide use and the monarch butterflies, as well as the death of bees. The scientist claims that supervisors within the organization tried to silence him, instead of investigating his report. The recent case highlights the importance of detailed reporting procedures, accountability principles, and whistle-blowing policies. Without these, the public interest cannot be truly represented by government agencies and individuals signed up for protecting stakeholders and treating them fairly.
In my opinion, ethics should be embedded in the culture and vision of every public administration agency, and organizations should support the free flow of information in order to deal with ethical dilemmas. Training should be provided for all government employees on ethical principles and procedures.
References
Bilhim, J., & Neves, B. (2005, June). New ethical challenges in a changing Public Administration. In: Conference of the American Society for Public Administration and the European Group for Public Administration,'Ethics and Integrity of Governance: The First Transatlantic Dialogue', Leuven, Belgium.
Cohen, S., & Eimicke, W. B. (1995). Ethics and the public administrator. The Annals of the American Academy of Political and Social Science, 96-108.
Kennedy, S. S., & Malatesta, D. (2010). Safeguarding the public trust: Can administrative ethics be taught?. Journal of Public Affairs Education, 161-180.
Makrydemetres, A. (2002). Dealing with ethical dilemmas in public administration:  the'ALIR'imperatives of ethical reasoning. International Review of Administrative Sciences,68(2), 251-266.
Nadler, J. & Schulman, M. (2006) Whistle Blowing in the Public Sector. Santa Clara University. Retrieved from http://www.scu.edu/ethics/practicing/focusareas/government_ethics/introduction/whistleblowing.html
Radhika, D. (2012) Ethics in Public Administration. Journal of Public Administration and Policy Research Vol. 4(2) pp. 23-31 March, 2012. Available online at http://www.academicjournals.org/JPAPR. DOI: 10.5897/JPAPR11.049
Smith, S. (2015) Is the USDA Silencing Whistleblowers Too?. Care2. Retrieved from http://www.care2.com/causes/is-the-usda-silencing-whistleblowers-too.html
Time is precious
don't waste it!
Get instant essay
writing help!
Plagiarism-free
guarantee
Privacy
guarantee
Secure
checkout
Money back
guarantee
Get a Free E-Book ($50 in value)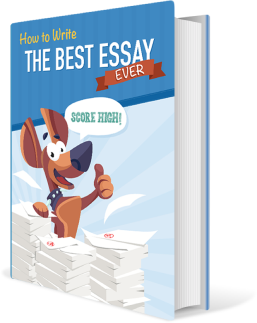 How To Write The Best Essay Ever!