Sarbanes-Oxley Act, Research Paper Example
This Research Paper was written by one of our professional writers.

You are free to use it as an inspiration or a source for your own work.
Sarbanes-Oxley Act (SOX) was introduced to restore public confidence in the financial markets after a series of high-profile corporate scandals such as the collapse of Enron called into question the credibility of the regulatory system. The act which was co-sponsored by Senator Paul Sarbanes from Maryland and U.S. Rep. Michael Oxley from Ohio, was enacted in July 2002. SOX sought to reform the reporting standards by publicly-listed companies and also led to the creation of the Public Company Accounting Oversight Board. One of the sections in the act that gets particular attention is the Section 404 which requires companies to report on internal control procedures (Slaughter).
SOX section that specifically deals with ethics is the Section 406 which requires the companies to report whether they have code of ethics and if there may be individuals within the organization who enjoy exemption from one or more components of the codes of ethics. Companies that do not have codes of ethics are required to explain why they don't have one. Companies have flexibility regarding the reporting of code of ethics. They can choose to provide code of ethics as an exhibit to the annual report, post the code of ethics on their websites, or at least agree to provide the code of ethics free of charge upon request. All individuals covered by the code of ethics are required to be knowledgeable about rules and regulations applicable to them and are instructed to seek information and guidance if they may not be sure (Navran & Pittman, 2003).
Section 302 of the act requires principle executive and financial officers to certify they have personally reviewed the annual/quarterly reports and find them to be accurate and free of errors. These principles, usually CEO and CFO are also required to certify they understand the importance of effective internal controls within their particular organizations and last evaluated the effectiveness of the internal controls with 90 days prior to the issue of the report. Similarly, Section 402 prohibits issue of personal loan by the company to its directors or executive officers. Section 409 requires the company to promptly disclose material change in financials or operations. Section 802 sends a clear message that white collar crimes may also be considered criminal offences. White collar offenders can be fined heavily as well as subjected to 20 years imprisonment for securities violations. Similarly, it is also prohibited under SOX to knowingly alter, destroy, conceal, or falsify records to create barriers in the way of legal investigations. Accountants who knowingly violate record maintenance requirements may face imprisonment for up to 10 years as well as fines. Section 806 of the act also provides protection to whistleblowers against reprisals and discrimination. An employee who may be retaliated against can directly file charges with the Secretary of Labor and may be entitled to compensatory damages upon winning the case (Murray).
There are numerous social responsibility implications of mandatory publication of corporate ethics. First of all, it sends message to the companies that law cannot regulate every possible instance of unethical act, thus, the companies have a responsibility to communicate the ethical principles that it lives by to all the relevant stakeholders and not just internal ones. The requirement also makes sure that the management is subjected to the same ethical principles that are enforced upon the employees. The requirement that calls for management to explain if some of its members may be exempted from certain ethical codes, is an acknowledgment of the fact that the actions of the company's leadership play a major role in shaping the ethical culture of the organization and unethical behavior by the company leadership sets a wrong precedent for the subordinates. The management team is answerable to the external stakeholders such as investors and the community and the disclosure of corporate ethics makes it possible for the external shareholders to monitor management's behavior and hold it accountable for ethical misconduct.
One of the main criticisms of SOX is that its implementation presents an unfair burden on the smaller organizations and I agree with this statement. An SEC study to examine the impact of SOX on organizations found that while larger firms incur higher compliance costs in nominal terms, smaller firms face a greater burden when compliance costs are measured relatively to value of total assets (SEC, September 2009). SOX has even reduced the number of firms going public so that they can avoid compliance costs. The annual compliance costs for small companies are estimated to vary between $1 million and $4 million and in addition to the financial burden, compliance with SOX also serves as distraction from other important activities. The compliance costs in terms of dollars and time doesn't only negatively affect operating performance but also translates to lower returns for the stockholders (Carpenter & Rowe, 2005).
The fact that SOX has been especially burdensome for smaller companies has not gone unnoticed and even SEC's advisory panel recommended that smaller companies should be exempted from SOX. The panel especially pointed out to Section 404. Another survey found that smaller companies with annual sales between $25 million and $99 million saw their compliance costs up by 71 percent due to Section 404-related work. The comparable figure for companies with revenues between $100 million and $499 million was 66 percent while it was only 47 percent for the largest companies (Somers). It is apparent that SOX disproportionately burdens small companies that already have more limited resources and give an edge to their larger competitors.
While SOX has improved internal control within organizations and probably increased investors' confidence in the markets as well, it has not been as successful experiment as was hoped. But certain changes, if implemented may help improve SOX as well as its acceptance among corporations. One of the earliest steps could be to remove or modify Section 404 which has proven more costly in financial terms than was expected. Similarly, SEC could change the definition of what constitutes smaller corporations and a higher limit on sales revenue and market valuation means more smaller companies will be exempted from the SOX burden. Similarly, the requirements of internal control systems could be relaxed so that the focus may be on the most likely and/or highest risks rather than every possibility of fraud, no matter how minor it may be (The Economist, 2006).
SOX did bring positive changes in the operating practices of the firms and it has lowered the risk of major fraud episodes like Enron and WorldCom but this has been achieved at the expense of high costs which disproportionately burden smaller firms. Even studies and surveys support the fact that smaller firms are at competitive disadvantage against their larger peers. SOX needs to be modified so that the best parts are kept while others are changed to level the playing field as well as increase its acceptance among corporations.
References
Carpenter, S., & Rowe, K. (2005, May 1). The "SOX" Effect on Small Companies. Retrieved August 3, 2013, from http://blj.ucdavis.edu/archives/vol-5-no-2/The-SOX-Effect.html
Murray, L. J. (n.d.). Sarbanes-Oxley Code of Conduct Requirements. Retrieved August 3, 2013, from http://smallbusiness.chron.com/sarbanes-oxley-code-conduct-requirements-4060.html
Navran, F., & Pittman, E. L. (2003, December 31). Corporate Ethics and Sarbanes-Oxley. Retrieved August 3, 2013, from http://www.ethics.org/resource/corporate-ethics-and-sarbanes-oxley
SEC. (September 2009). Study of the Sarbanes-Oxley Act of 2002 Section 404.
Slaughter, J. (n.d.). The Impact of the Sarbanes-Oxley Act on American Businesses. Retrieved August 3, 2013, from http://smallbusiness.chron.com/impact-sarbanes-oxley-act-american-businesses-1547.html
Somers, B. (n.d.). SEC Urged To Relax SOX Burden For Small Companies. Retrieved August 3, 2013, from http://www.law360.com/articles/4729/sec-urged-to-relax-sox-burden-for-small-companies
The Economist. (2006, April 20). In search of better SOX. Retrieved August 3, 2013, from http://www.economist.com/node/6826151 
Stuck with your Research Paper?
Get in touch with one of our experts for instant help!
Messenger
Live chat
Time is precious
don't waste it!
Get instant essay
writing help!
Plagiarism-free
guarantee
Privacy
guarantee
Secure
checkout
Money back
guarantee
Get a Free E-Book ($50 in value)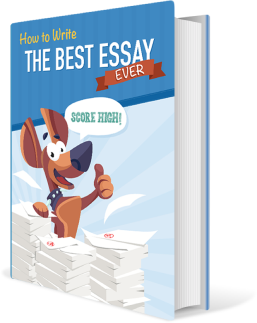 How To Write The Best Essay Ever!