Scaling Study, Questionnaire Example
This Questionnaire was written by one of our professional writers.

You are free to use it as an inspiration or a source for your own work.
Scaling Study
Among University students, poor nutritional practices and heightened stress levels are the most common attributes linked with decreased health and weight gain. In this research, the survey conducted aims at examining the relationship between student lifestyle and their eating behaviors. The developed questionnaire contained ten short questions and was administered to five male and five female university students (n=10) in a controlled setting. The survey conducted included two types of questions where some required a yes or no (open-ended variables) response while others were Likert scale variables. Through the development of the questionnaire, the researcher made attempts to make the study valid and reliable. In addition, questionnaire developed maintained legitimacy and trustworthiness of collected data. Consumption of fast food among university students has contributed to lower levels of physical activity and higher food expenditures on campus. Males spent more money on food and females take into consideration the kind of food they consume (Driskell, Meckna & Scales, 2006).
Open-ended questions provided a blank space for numeric responses while Likert scale variables provided boxes that are labeled 2 to 5 depending on the question. These variables clearly displayed validity and reliability of the questionnaire and thus, it is essential to consider all elements. For questions 1, 2, and 3 males answered no, while females answered yes. The questions display validity in the case that a similar survey was conducted; the same answers would be achieved. Therefore, we can conclude that the materialism scale measuring materialism of the relationship between lifestyle and eating behaviors of university students is valid. Here, content validity is well displayed in the three questions mentioned.
For question 4, males answered no while females answered yes. Questions 5 and 6 males answered never while females answered always. Criterion validity is examinable in these questions and the researcher achieved claims on how lifestyle and eating behaviors affects the food choice for many university students. In this instance, it is evident that a majority of male students are ignorant, and their eating behaviors change often in relation to their environment and peer group influence. These questions can also be used in a variety of situations and see how predictive the participants are measured. In relation to this, it is conclusive that the questionnaire is valid and thus, the researcher was able to meet that aim and requirements of the survey.
In question 7, two of the male students answered "Drink it" and the rest "Put it back in the fridge". For the female students, two answered "Tell your mother to throw it away" and three "Throw it away". The answers are well distributed to fit those of a general population and thus, the validity of the question developed is tested to be true. For question 8, males answered "Is very monotonous" while one female answered "Is different every day", two answered "Is different only sometimes during a week", and the other two answered "Is different only during the weekend days". The answers display that some students are too busy to change their diet while some are comfortable with their routine (Driskell, Meckna & Scales, 2006). Validity in this instance is considered to be somehow not visible though it is present.
For questions 9 and 10, males answered "sometimes" and females answered "Often". The material collected from the students display a sense of commitment in the survey and thus, validity and reliability are evident. The questionnaire is reliable because on repeated trials observations produce same results. This implies that there is consistency and stability of scores provided over time. Some of the responses on the developed questionnaire remain stable over time, demonstrating scores that are highly reliable.
In the cases above, it is apparent that the questionnaire is both valid and reliable and thus, researchers should utilize available resources in establishing strategies that will improve eating habits and lifestyles for campus students. Collected information is satisfactory and touches on key significant elements challenging the eating behaviors of students. This considers the fact that participation included all races and year of study. Nutrition for young people should be of key value because it spills down to their future performance and development of the nation. Males and females in campus need to be vigilant on what they consume. In addition, their hygiene should also be prime in their daily activities; because it reduces their chances of visiting health offices for review of their health.
Questionnaire
Do your family members support you in efforts of improving your food habits?
Yes
No
Do you have any influences on cooking food at home?
Yes
No
Do you know of ways that can improve your diet?
Yes
No
In choosing your food, do you know of the importance of not being influenced by your friends?
Yes
No
When buying packed or canned food, are you keen on the expiry date?
Always
Often
Sometimes
Never
Before touching and eating food, do remember to wash your hands?
Always
Often
Sometimes
Never
In the morning, when you realize that you left your glass of milk out of the fridge the whole night, what steps do you take?
Throw it away
Drink it
Tell your mother to throw it away
Put it back in the fridge
Your diet:
Is very monotonous
Is different every day
Is different only during the weekend days
Is different only sometimes during a week
Do you eat at least 2 portions of fruit every day?
Always
Often
Sometimes
Never
Do you make an effort of drinking at least 1-1.5 L of mineral water daily?
Always
Often
Sometimes
Never
In summary, the study has established significant relationships between eating behaviors and lifestyle factors of campus students. The survey establishes the fact that packed foods brought into campus need to be nutritional because a majority of the male students are ignorant on eating balanced diets. Additionally, family members need to contribute in changing the eating habits and lifestyles of their children by advising them on what is nutritious for their systems. It is also important for students to reduce their spending habits by concentrating more on home cooked meals, which are nutritious and healthy. This keeps them healthy and, their lifestyles will promote healthier choices of food. The information collected will help family members and campus catering services to better focus on resources that encourage students to engage in increased performance of physical activity. Additionally, this prompts students to create awareness amongst their teens on healthy eating behaviors, which prolongs their life span.
References
Driskell, J., Meckna, B. & Scales, N. (2006). Differences exist in the eating habits of
university men and women at fast food restaurants. Nutrition Research, 26(10), 524-530.
Stuck with your Questionnaire?
Get in touch with one of our experts for instant help!
Messenger
Live chat
Time is precious
don't waste it!
Get instant essay
writing help!
Plagiarism-free
guarantee
Privacy
guarantee
Secure
checkout
Money back
guarantee
Get a Free E-Book ($50 in value)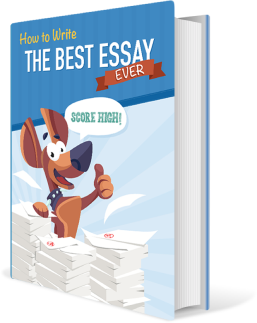 How To Write The Best Essay Ever!