Sense of Safety in the Books When No One Is Watching and Obsidian, Essay Example
Pages: 4
Words: 1116
Essay
This Essay was written by one of our professional writers.

You are free to use it as an inspiration or a source for your own work.
Throughout the crime genre, many aspects come into play to create the perfect thriller. One of these aspects is the sense of safety offered in different locations. The authors Alyssa Cole and Thomas King create an atmosphere in their novels When No One Is Watching and Obsidian that gives readers insight into how they perceive various locations as places of safety and security. This paper will explain how Cole and King's location affected their sense of safety.
The protagonists in When No One is Watching, and Obsidian experience distinctive locations that evoke different levels of safety. The central location in Cole's When No One is Watching is a gentrified Brooklyn neighborhood called Sydney. This area has become increasingly popular among those who can afford it. Still, since its development, there have been multiple reports of people "disappearing" and strange occurrences unsettling the residents. Sydney is described as a place that "at once held promise and menace." This duality creates a sense of uncertainty that the protagonist, Sydney Green, is constantly questioning. For instance, when faced with mysterious events in her neighborhood, she ponders whether these occurrences result from racism or something more sinister; Sydney's lack of resources and infrastructure reinforces this insecurity. At one point, Cole feels insecure and unsafe when her car breaks down, as she is left stranded in the neighborhood without help. Cole's depiction of Sydney reinforces the idea that a person's feeling of safety relies heavily on the resources and infrastructure available to them.
On the other hand, King's Chinook is a small town in Canada that has seen better days. The protagonist, Thumps DreadfulWater, returns to his hometown for closure after his father's death. While he has fond memories of the place, he is immediately met with unease at the state it has descended into. Crime is rampant, and the townspeople have become wary and jaded about the situation. Despite these facts, Thumps feels safe in Chinook as he reconnects with his old friends and family. He also relies on the sense of community and support that Chinook provides him, which gives him a sense of comfort. Thumps can still find refuge in the small town despite being seemingly unsafe. King's depiction of Chinook highlights how community and relationships can provide safety and security, even in dire circumstances.
In contrast, Thumps in Chinook – the location featured in King's Obsidian – is a much more secure environment. The village serves as a place of solace for the protagonist, Thumps DreadfulWater, who has left behind his home and family to take care of personal issues. It is described as "a safe enough place" where everyone knows him, and he can feel comfortable. Thumps find comfort in the close-knit community and are offered support from many villagers. The infrastructure and resources available to those living in Chinook further add to this sense of safety, providing Thumps with a sense of security he had not experienced elsewhere. King felt strongly about this comparison, stating in an interview, "I wanted to contrast the urban with the rural and see how they both served as places of safety."
Both locations offer their respective protagonist's different levels of safety, but what factors contribute to this feeling? For Sydney, the lack of resources and infrastructure in her neighborhood is a critical factor in creating a sense of insecurity. Although Cole does not detail the specifics of these resources, it is clear that they are scarce and do not provide adequate protection for those who live there. This highlights how inequality can play a part in creating a sense of danger within specific locations and how this can be used to create tension in a narrative. It also serves as a reminder of the importance of providing resources and infrastructure that can benefit communities to create an environment where people feel secure. For instance, Chinook is a place where its inhabitants are provided with a support network and access to resources and infrastructure, making it a much safer space.
In contrast, the resources and infrastructure available to those living in Chinook have the opposite effect. This gives Thumps a sense of comfort and security that he had not experienced before. Additionally, King emphasizes the strength of the community in Chinook and how this creates a sense of safety for Thumps. He finds solace in the villagers and their familiarity, which helps him to feel secure. This highlights how important the sense of community can be when considering safety factors within specific settings.
It is also worth exploring what these authors are trying to support or critique about a sense of safety in each location. In When No One is Watching, Cole highlights how inequality and the lack of resources can contribute to a feeling of insecurity for those living in Sydney. This indicates that these issues must be addressed to create a sense of security within specific locations. King's representation of Chinook in Obsidian also seems to be an idealized version of a secure community. This indicates that having a strong sense of community and providing adequate resources are crucial elements in creating a feeling of safety within specific locations.
Additionally, these two works can be seen to represent a more comprehensive theme of safety within society. By contrasting the two locations, Cole and King are drawing attention to the importance of addressing inequality and providing resources to make people feel secure within their environment. Through these representations, they explore how a lack of security can affect individuals and highlight the need for communities to create a safe and secure environment. They also suggest that addressing inequality and providing resources may be vital to achieving this.
In conclusion, from this analysis, the authors of When No One is Watching, and Obsidian have different views on safety and security expressed through their respective works. Cole highlights the importance of addressing inequality and providing resources to create a feeling of security in urban locations. In contrast, King emphasizes the strength of community and how this helps to develop a sense of safety in rural areas. These representations convey a larger message about safety within society and remind us of the importance of creating a sense of safety and security for individuals, no matter where they live. This analysis further highlights that both authors attempt to draw attention to safety issues and provide potential solutions. They both emphasize the need for communities to create a secure and safe environment and the importance of addressing inequality and providing adequate resources. Through their works, they are making an important statement about how to achieve safety within different societies.
Works Cited
Cole, Alyssa. When No One Is Watching. HarperCollins, 1 Sept. 2020.
King, Thomas. Obsidian: A Dreadful Water Mystery. Toronto, Ontario, Canada, Harpercollins Publishers Ltd, 2020.
Time is precious
don't waste it!
Get instant essay
writing help!
Plagiarism-free
guarantee
Privacy
guarantee
Secure
checkout
Money back
guarantee
Get a Free E-Book ($50 in value)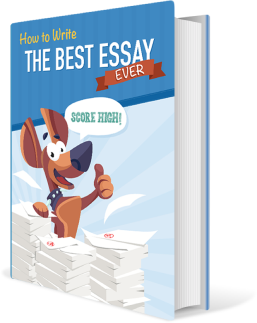 How To Write The Best Essay Ever!