Should We Eat GMOs? Essay Example
Pages: 6
Words: 1644
Essay
This Essay was written by one of our professional writers.

You are free to use it as an inspiration or a source for your own work.
The advancements that have been made in science and technology have led to the innovation of organisms that have been modified through genetic manipulation to enhance their characteristics, such as disease resistance. This trend is evident in the case of genetically modified organism foods, which have additional genes that are extracted from bacteria or viruses and are then added to the inherent genes to give the organism new traits. These added characteristics gives some benefits to the GMO foods in terms of enhancing the agricultural industry and food sufficiency, but at the same time they are associated with some drawbacks (Knee and Hanrahan, 46). It is unequivocal that biotechnology caries potential risks and benefits due to the fact that it enhances food production by render plants less vulnerable to drought, viruses, insects, and frost. As such, GMOs enable plants to be more effective in countering the growth of weeds that detract soil nutrients. By altering the composition of certain crops, GMOs, enhance both their nutrition and quality, However, biotechnology continues to gin up concerns about the potential risks to both the environment and human health.
GMO foods have prevailed in the market for more than 20 years. In 1996, the GMO foods were common in the market and since then almost everybody has consumed GMOs in one food item or another. GMO has predominantly been common in soy beans, beets, corn, rapeseed, cotton seed, and sugars, among many others. According to a report issued by United States Department of Agriculture (USDA), almost 94 % of the total soy plant in addition to almost 75 % of the total corn produced in the United States is genetically modified. USDA has also documented that approximately 75 % of the entire processes food in the United States has substantial ingredients of GMO (Knee and Hanrahan, 46).
Implications of GMO foods
Genetic modification entails a process that a bacterial or a viral gene which is believed to have special characteristics such as disease or pest resistance is inserted in a plant or animal to improve the qualities of the plant. Genetic modification posits to alter the plant or animal genetic code so that their qualities can be enhanced including productivity, resistance to diseases and pests. Some other plants when genetically modified resist herbicides such as soya beans. Other animals such as the salmon fish double in their size when genetically modified, which increases the profit margins to fish farmers. Genetically modified foods have so far not been approved as a reliable source of food supply and their future is surrounded with uncertainty. Considering the case of the soya beans that resist herbicides and the salmon fish that gain twice its normal size for example, the surface appearance may not be a controversial issue but real concerns are evident. GMO is a very complicated issue that necessitates a cost benefit analysis through the consideration of the benefits and drawbacks of GMO foods in the market.
The applicable pesticides in the case of the GMO plants have not been in constant exposure to human beings and the reaction of the body to the pesticides is uncertain. It is common knowledge that most of the pesticides that are commonly applied in agriculture including insecticides, herbicides as well as fungicides are potential triggers of many of the serious health complications such as cancer especially  in children and neurological ailments such as the Parkinson's disease (Andersen, 175).
The proponents of GMO have their constructive argument in support of this technology. The argument is based on the ability of some plants to naturally produce some repellants and therefore engineering the GMO plants to produce some pesticides is equally warranted. But they tend to ignore the contribution of Mother Nature in empowering some plants to produce the chemicals as a self-defense mechanism against natural enemies. Since the natural plants have been with human beings for a long time, the body of human is accustomed to any chemical produced naturally.
Major pros and cons of GMOs for human consumption
Cons
Allergic reactions is one of the cons that can be associated with GMOs. The genetically modifies foods are associated with some crucial allergies which poses a risk to the consumers. The process of genetic modification is commonly associated addition and mixing up of some proteins that were initially not native to the original animal or plant which is a potential cause for new forms of allergic reactions in the body of the consumer. In some situations, there is an addition of the proteins from the organism that a consumer is allergic to thus making even the other organism that had no allergic effect to have the same allergy. This therefore means that both the original and the genetically modified organisms become allergic to the human body (Andrée 289). In addition, common crop pests may develop resistance to pesticides, which would ironically result in the reduction of crop yields rather than providing a corrective to world hunger.
The other potential con for GMO is the reduction in the efficacy of antibiotics. Majority of the GMO foods are associated with some antibiotic features that are inherent which renders them to be resistant as well as immune to viruses or diseases (Palmer). When these foods are consumed by humans, the antibiotic markers become persistent in the human body which may lead to less effectiveness in antibiotic medication in hospitals. One study conducted by a research team in New Zealand concluded that herbicides that are commonly used cause antibiotic resistance in certain strands of bacteria. Previous studies have demonstrated that substances such as aspirin do indeed alter the tolerance of bacteria to antibiotics, herbicides have not been tested for this tolerance. This New Zealand study investigates the effects to certain species of bacteria that cause diseases if they are exposed to frequently used herbicides such as Kamba and Roundup. The researchers ascertained that exposure to common herbicides alters how bacteria respond to antibiotics administered to them. While some strained showed no change, others evinced an increased resistance to critical antibiotics. In order to ensure that the results were not the product of certain conditions in the laboratory, the researchers enlisted another research team at Massey to carry out the same experiment which yielded the same results. These results are pertinent to animals and people alike where there is chance of exposure to herbicides in high concentrations (Kurenbach et al.). These researchers feared that the consumption of GMOs would exacerbate the growing problem of antibiotic resistance in humans and animals alike.
Pros
Resistance to insects and other pests is one of the major pro that is associated with GMO foods which is achieved through genetic modification. This resistance is achieved through the addition of toxic bacterium in crops that enhance the production of insect repellents while human safety is not compromised. This process reduces the quantities of the pesticide chemicals commonly applied and the crop is not exposed to pests. Insect and pest attacks continue to be a serious agricultural issue that results in lower crop yields and reduces the quality of foods. Insects retain the ability to damage crops in the field as well as when they are stored in silos. Every year, insects damage a quarter of crops globally (Palmer). The use of GMOs would result in the reduction of herbicide and pesticide use, thereby enhancing human health and providing a corrective for Third World countries suffering from widespread hunger.
GMOs are also prone to environmental protection since the animals as well as the plants that are genetically modified require less chemical application hence saves the time and equipment for the farmer and reduce potential pollution to the environment. Soil erosion and emission of greenhouse gases are also minimized. The environment is thus improved in terms of its general beauty as well as sustainability (Toler 2-7).
So, should we eat GMOs foods: Are they safe?
This question is particularly difficult to answer some researchers have assured the safety of these products and have used some studies to prove the same. Most research in this regard has been done by interested parties and therefore they are widely criticized for potential bias and manipulation of data to prove the safety of the product. In the US, GMOs are on a wide application but in Europe, they are banned and in some cases, used under severe limitation. The United Kingdom, Spain, Italy, France, and Germany are case examples in Europe and other countries including Japan, China as well as Brazil are following the suit. According to the UN reports on GMOs, some food products are modified to achieve higher nutritious values with respect to the content of vitamins and other vital minerals. This has been documented to give the much needed nutrients and at the same time assist in eradication of malnutrition in most of the countries in the developing world. This is an important accomplishment in the global efforts of eradication vitamins and other vital mineral deficiencies. This can therefore be considered as a good consideration in warranting the continued consumption of GMOs foods.
Works cited
Andersen, Regine. Governing Agrobiodiversity: Plant Genetics and Developing Countries. 420 pp. Burlington, VT: Ashgate, 2008. K3876.A95 2008.
Andrée, Peter. Genetically Modified Diplomacy: The Global Politics of Agricultural Biotechnology and the Environment. 324 pp. Vancouver: UBC Press, 2007. S494.5.B563A53 2007.
Knee, Brewster, Hanrahan, Maura, REV. "Farmageddon: food & the culture of biotechnology." Alternatives June 2000: 46.
Kurenbach B, Marjoshi D, Amábile-Cuevas CF, Ferguson GC, Godsoe W, Gibson P, Heinemann JA. 2015. Sublethal exposure to commercial formulations of the herbicides dicamba, 2,4- dichlorophenoxyacetic acid, and glyphosate cause changes in antibiotic susceptibility in Escherichia coli and Salmonella enterica serovar Typhimurium. mBio 6(2):e00009-15.
Palmer, Roxanne. "GMO Health Risks: What The Scientific Evidence Says." Ib Times. 30 Mar. 2013. Web. 21 Nov. 2015. http://www.ibtimes.com/gmo-health-risks-what-scientific-evidence-says-1161099
Saylers A. "The Real Threat from Antibiotics." Nature 384.304(1996).
Toler, Deborah. "Biotechnology Not the Solution." The Toronto Star 25 July 2000, first ed.
VanWijk, J. "Biotechnology and hunger: Challenges for the biotech industry." Biotechnology Development Monitor 41 (2000): 2-7.
Time is precious
don't waste it!
Get instant essay
writing help!
Plagiarism-free
guarantee
Privacy
guarantee
Secure
checkout
Money back
guarantee
Get a Free E-Book ($50 in value)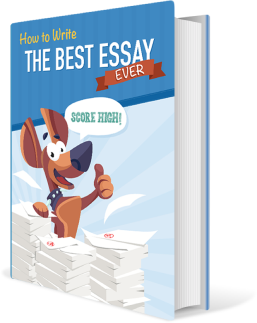 How To Write The Best Essay Ever!