Six Components of a Great Corporate Culture, Case Study Example
This Case Study was written by one of our professional writers.

You are free to use it as an inspiration or a source for your own work.
Organizational culture has an impact on the overall performance of the company, its relationship with stakeholders, and its competitive advantages(Coleman, 2013). In the case study examined within the current paper, there is clearly a need for organizational culture change, as Taira is about to take over the role of the CEO. In order to act as a vehicle and originator of change she will need to look at the current culture, develop a new vision and mission, engage with stakeholders, and create a long term strategy. All the above aspects of leadership will be discussed in detail.
Case Study Assessment
Taira is facing a leadership challenge, and in order to transform the organization, she will need to create a new approach and culture. By clearly defining an organizational goal and vision, she would be able to increase employee commitment,  and the effectiveness of collaboration within the company. The main challenge of leadership is to change the company's profile, moving towards producing more profitable products at a lower production cost, maximizing both the profit and growth rate. Taira needs to step into her father's shoes, while making changes, optimizing the company's operations and value chain. She also needs to work on creating a sustainability policy and strategy, in order to improve the company's reputation among customers. She is thinking about entering new markets, however, she is worried that her lack of knowledge about foreign business environments would restrict her chance for success.
Organizational Culture Assessment
At the moment, based on the case study's assessment, the organization's culture is "Control". There is a lack of democracy in the leadership, and Taira's father is not prepared to listen to other people's suggestions. The company is highly bureaucratic and traditional. Based on Taira's personality and approach towards leadership, it is clear that she will attempt to create a "Collaborate" or "Clan" leadership culture. She will focus on integrating different views and cultures in the company's culture, and adapt a flexible approach. However, it is also likely that Taira's leadership will be based on the values of "Create", in order to differentiate "Lots of Fun" on the highly competitive marketplace.
According to Tosti, culture is a way people in a group prefer to behave. In order to change the culture and leadership approach, leaders need to create new goals and objectives, and effectively communicate them towards the rest of the organization.
Aligning Culture and Strategy-Culture
In order to become successful in her leadership role, Taira will need to align the strategy (vision, mission, and goals)  with the company's culture. The alignment's first step should be to define the mission and values of the organization. The mission should be related to long term goals, and the organization's commitment towards stakeholders. In the case study, it is evident that Taira is looking to change the company into a more democratic, more sustainable, and more effective organization, through differentiation. Therefore, an example mission statement for "Lots of Fun" could be "To serve the public in an effective and sustainable way, listen to customers' preferences, offer fair prices and excellent customer service through personalized party invitations". The vision of the company – related to long term goals – should be to become one of the most respected, trusted, and valued brands on the market, with a fast, efficient service that makes purchasing experience stress-free and fun".
In order to meet the above created criterion related to performance and competitiveness, the company's management (and the new CEO) will need to change the organizational processes and behaviors. As an example, setting up an online store that sells items directly to customers is something that Taira's father would never have thought of. Still, this method would allow customers to choose fast, get the items delivered, and personalize their cards online. Further, having an online shop would help Taira effectively communicate the company's vision, mission, and values, while increasing brand awareness, effectiveness, and reputation. Further, by selling directly to the public, the company could save operational expenses, such as agency fees, and realize a higher profit margin.
The employees of "Lots of Fun", however, are used to an autocratic leadership approach, and an old way of doing things. As Taira is a little withdrawn, she would need to first get to know her co-workers, and gain commitment as well as respect to successfully do her job. It is recommended that she does implement democratic practices that enable an open flow of communication within the company. As the leadership is not aware of her new role, the first step should be to arrange a meeting within the company and talk openly about her plans and her vision for the future.
Democratic leadership style, according to Choi (2007, p. 245) "emphasize group participation, discussion, and group decisions encouraged by the leader". This means that Taira will need to engage in coaching employees (Babich, 2013), communicating values, and identify talent within the company to help her achieve the organizational goals. Further, transformational leadership approaches are also required to be utilized to change the working approaches, practices, and the culture of "Lots of Fun". Bass & Avolio (1993) state that "In a highly innovative and satisfying organizational culture we are likely to see transformational leaders who build on assumptions such as: people are trustworthy and purposeful; everyone has a unique contribution to make; and complex problems are handled at the lowest level possible".
Desired Cultural Practices
It is recommended that Taira initiates changes within the organization that focus on open communication and collaboration. The desired cultural practices are democracy, inclusion, and collaboration, and these values need to be communicated by the leader. In transformational leadership, the leader acts as a change agent. The main behaviors of transformational leaders are: individualized consideration, intellectual stimulation, inspirational motivation, and idealized influence (4I-s). In order to achieve the desired cultural practices, Taira will need to be able to effectively communicate the vision of the company, and engage with followers to gain employee commitment to the new projects. She will be focused on long term goals, unlike her father, who was simply maintaining processes, without realizing the need to improve them.
As Taira has limited experience in leadership, but has the necessary business qualifications to manage the company, she will need to build a team that will support her in her new role. Those who have long years of industry experience, like her father will be able to make significant contributions towards change initiative projects. Therefore, the leader will need to show respect and compassion, learn to coach and empower employees to increase the entire organization's competencies and create a competitive advantage on the market.
Taira will also need to act as a relationship builder, as well as a change agent. She will have to negotiate views and ensure that individuals' values and preferences are represented in the company's culture. This is why individualized consideration is an important behavior trait of transformational leaders. Further, through creating collaborative teams to introduce process improvement projects in the company, Taira will encourage open communication and democracy, while making sure that more experienced team members' views and knowledge are respected, and they do not feel left out.
Taira's Father's Role in the Company
One of the main challenges Taira is facing is to give her father a role that he can feel respected in and help the organization grow. In order to gain commitment from her father, she will need to communicate her vision. Her father could certainly help Taira with understanding supply chains and company processes, and help her optimize the value chain of the organization to provide customers with more value, while maintaining growth and increasing profits. She could appoint her father to be the head of the process review and transition team, working on reviewing existing company practices, monitoring customer satisfaction, and exploring growth and process improvement opportunities. By assigning her father this role, she would show individualized consideration, respect for experience, and trust. Her father would be able to put his experience in the marketplace in use, feel valued, and adapt to the new organizational culture of collaboration.  Further, the collaboration between daughter and father could help align the moral compass with the organization's vision, and considering the well-being of all stakeholders.
Conclusion
The above review has revealed that Taira will need to adapt a democratic, transformational leadership approach to successfully act as a change agent within the organization. To make operations more effective and increase both growth rate and profit margins, there is a need to review the current practices of the company. Her father can help Taira in this task, by acting as the head of the process review and transition team, and she can communicate her vision and mission with him, as well as the rest of the team. Her father can help Taira align practices with the organization's culture, and measure outcomes.
References
Babich, E. (2013) How to inspire your employees to make them more engaged. The Business Journals.
Bass, B. M., & Avolio, B. J. (1994). Transformational leadership and organizational culture. The International Journal of Public Administration, 17(3-4), 541-554.
Choi, S. (2007). Democratic leadership: The lessons of exemplary models for democratic governance. International Journal of Leadership Studies, 2(3), 243-262.
Coleman, J. (2013) Six Components of a Great Corporate Culture. Harvard Business Review.
Stuck with your Case Study?
Get in touch with one of our experts for instant help!
Messenger
Live chat
Time is precious
don't waste it!
Get instant essay
writing help!
Plagiarism-free
guarantee
Privacy
guarantee
Secure
checkout
Money back
guarantee
Get a Free E-Book ($50 in value)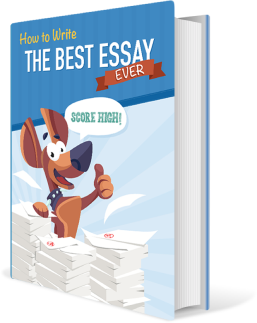 How To Write The Best Essay Ever!