Social Dialects, Essay Example
Pages: 7
Words: 1794
Essay
This Essay was written by one of our professional writers.

You are free to use it as an inspiration or a source for your own work.
While many individuals believe that American slang is not representative of proper English, it is important to emphasize that this is simply not the case. Since the use of Old English in the early 13th century, the English language has been constantly evolving. In fact, the language has changed so significantly that speakers of Old and Middle English would not be able to understand one another and they would be equally perplexed by modern English (Whitelock). Therefore, slang is a natural consequence of the need for new words to describe already existing things. As a consequence, more slang words will be incorporated into the English language until it undergoes a complete transformation. It is likely that in the next several hundred years, the English language will have taken on a new form completely that would confuse modern speakers of the language.
Many academics believe that slang has no place in modern society because it derives primarily from individuals that either do not know certain words or continue to mispronounce them. However, slang could be considered a vernacular speech that all individuals, regardless of their socioeconomic status, have access to. In the modern era, slang has developed as a manner of accommodating our fast paced lives, as a majority of the new words that have formed are short hand versions of their original words. For example, many individuals now say "yo" instead of "hello". While some individuals do this jokingly, others do it seriously to quickly get the attention of others. Furthermore, this term has taken on a new meaning. While "hello" is the formal way of greeting someone, "yo" is typically used only among close friends.
Many individuals believe that the use of slang words are not necessary because there are many words already in existence that mean the same thing (Dumas 14). However, the English language has remarkably few variations of the same word. For example, the Japanese language attaches words to the ends of names to signify the relationship and age difference between the two speakers. Because they use words like "kun", "chan", "san", "sensei", and more to signify these relationships, they have an enhanced ability to express themselves during conversation. In the English language, we use "Mrs.", "Ms.", "Mr.", and "Miss", which do don't demonstrate these same relationships; they are only used to indicate a formal title. It is possible that if the need to quickly demonstrate a status differentiation between speakers arises, it will be necessary to create more words to serve this purpose. Ultimately, these words will be considered slang until they are commonly accepted. "Yo" is an example of a word that was created out of necessity. Rather than the formal greeting, it is used to quickly say hi to a friend, indicating that it is not a redundant words and has evolved out of a need for new terms.
One of the most interesting relationships between modern slang and its current use is due to the internet. Now, almost anyone can create terminology and it will automatically be received by people around the word. As a result of this, there are a lot of new words that specifically pertain to activity on the internet. One of the most recently developed terms, the "meme" is instrumental to understanding this relationship. Many individuals that are active on computers and typically use social media regularly encounter memes on a daily basis and have begun to use this word regularly in their vocabulary and do not consider it to be slang. Meanwhile, individuals that do not engage in regular computer use have not encountered this word and consider it to be slang because it did not exist in the dictionary when they were growing up. However, it is important for the older generation to be more accepting of new terms that are used to describe technological innovation. Memes are a regular part of internet use, and the creation of this word has occurred due to the need for a descriptive factor for a sensation that has already existed on the internet. While memes have been created on joke sites like ebaumsworld.com since the early 2000s, the word itself has not picked up until recently. Therefore, it is important to consider that words evolve in response to a need, rather than as a result of laziness.
Another phenomenon that has enhanced the frequency with which words are created is texting. While many individuals were worried that texting would have a negative impact on the population because it encourages spelling and grammar errors to send messages quickly, texting has led to the development of many new words that are in the form of acronyms. For a long time, words like "OMG", "LOL", and "LMFAO" were only used within the context of texting so that individuals could quickly express their thoughts to their friends and family. In order to counter the spelling issues that texting created, phone companies, such as Apple, have enabled autocorrect features on cellphones to encourage the reduction of misspelled words and shorthand. Despite this effort, certain acronyms have been ingrained into our society and they are now spoken out loud in addition to being sent through texts and e-mails. It is not unusual for someone who has exciting news or is frustrated at something to exclaim "OMG". In fact, the word is currently found on dictionary.com and is defined as "Oh my God! (used to express surprise, alarm, etc.)", which credits its creation to internet chat forums in 1994.
It is important to embrace this change in language because the availability of more words in addition to the same words in different forms provides us with the ability to express ourselves in more ways. Many critics of the use of slang claim that there is only one way to properly speak the English language, which is the way that we learn in school and in the traditional academic setting. However, the information that we are learning in school is changing significantly. While the rules of grammar and spelling have remained generally the same, there are always new words that are being added to the dictionaries that must be learned as well. Many of these words seem more formal than the slang terms that have developed, but ultimately, all words can be considered slang until they have been in use for a long period of time. Therefore, it is important to not discredit any word for existing, as many of these words are needed in order to describe important functions.
Slang has allowed many already existing words to be relabeled as having another definition (Baugh). The clearest example of this is the use of the word "cloud" as it relates to cloud computing. Five years ago, when referring to a cloud, almost no one would think of technology. However, in the modern era, almost everyone who is technologically savvy uses cloud computing to some extent. Cloud computing is an important application that allows an individual to store their files on the web and can be used to efficiently back up computer documents or to act as a systems restore point for cell phones (Moss). Since this information is present on the internet and has restricted access, it is protected and a computer crash will not impact the accessibility of this information. Many individuals are accepting of the term "cloud" or the phrase "storing it on the cloud" because this term is related to technology. This is an interesting concept because even though the cloud is used to describe a technological innovation, it is still information technology jargon. The word is generally accepted by most individuals that use it, while it is opposed to very few that don't because they believe that its use makes it legitimate. However, it is important to consider that simply creating a technological word is not sufficient to make the word a permanent part of the English language. Other words can hold equal importance and remain spoken for a long period of time as well.
In addition to the creation of new English words, the English language is heavily influenced by the incorporation of foreign words as well. Because there are large populations of Spanish speaking people in certain areas of the United States, many Spanish words have been picked up for regular use. People who do not know any Spanish have started to use words like "hola" and "baño". This incorporation of language is important because before long, it is possible that these words will become more and more mainstream in the English language (Strang). Furthermore, it is important to consider that the English language is equally impacted by other foreign languages as well. Older generations continue to contest this phenomenon, stating that the English language should remain "pure". However, the creation of the English language itself was not pure, so this is a somewhat meaningless sentiment.
Even individuals who are opposed to the use of slang use it without noticing. In particular, many individuals use brand names as a verb to describe what they are going to do. It is not unusual to hear someone ask if they could "Xerox" a piece of paper or whether they should "Google" the answer to something. While these brand names are not technically considered slang, they are being used as such because they take on a new meaning when they are used in this manner. There are other terms that could be used for these words instead such as "copy" or "search", but these words have become preferable because they describe a specific way that the action should be completed, which is not possible with these original words. This demonstrates that whether or not people recognize the influence of slang on their lives, they tend to incorporate it into their speech regardless.
In conclusion, while many people believe that slang is detrimental and should be avoided in order to keep the English language pure, it is clear that slang is evolutionarily necessary for English speakers to get their points across more accurately. Therefore, whether slang words are newly created, incorporated from other languages, or are currently existing words that take on a new meaning, it is important to use slang because rather than destroying a language, it preserves the ideas that makes the language important. Even though the English language may transform completely in the years to come, this will occur out of necessity rather than tragedy.
Works Cited
Baugh, Albert C; & Cable, Thomas. A History of the English Language (4th ed.). London: Routledge, 1933.
Dumas, Bethany K.; Lighter, Jonathan. Is Slang a Word for Linguists?. American Speech 53.5(1978): 14–15
Moss, Caroline. Our Updated Guide To Twitter Slang, Lingo, Abbreviations And Acronyms. 2012. Web. 12 May 2015.
Strang, Barbara M. H. A History of English. London: Methuen, 1970.
Whitelock, Dorothy. English Historical Documents; vol. I: c. 500–1042. London: Eyre & Spottiswoode, 1955.
Time is precious
don't waste it!
Get instant essay
writing help!
Plagiarism-free
guarantee
Privacy
guarantee
Secure
checkout
Money back
guarantee
Get a Free E-Book ($50 in value)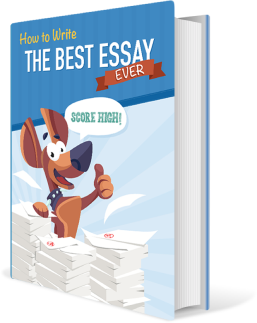 How To Write The Best Essay Ever!