Should Blake Leeper Compete Against Able-Bodied Athletes, Essay Example
Pages: 2
Words: 587
Essay
This Essay was written by one of our professional writers.

You are free to use it as an inspiration or a source for your own work.
Sports, especially track events were made to test the physical limits and capacities of athletes by exposing them to physical challenges that each athlete could accomplish. However, the manner in which they perform these challenges is determined by each athlete's physical conditioning. But, the ability to compare athletes is lost when there are important differences between them. Amputee athletes have in the recent past been granted the opportunity to participate in non-amputee events in international sports, especially in track events. Athletes, such as Blake Leeper, should not be allowed to compete in non-amputee events as they are many differences that make comparison nearly impossible. I will seek to support this claim by drawing my argument from previous cases.
Biography
Blake leeper is an American Paralympic athlete who has worn prosthetics since he was nine months. He has achieved a number of milestones as a Paralympic athlete. In 2011 was part of the relay team that won the 4×100 relay (class t41-46). The following year, he won the silver in the 400 meters (class t44) and the bronze in the 200m (class t44).
Different Mechanics
One of the firm arguments that can be made against Blake Leeper's involvement in non-amputee events can be draw from the second study conducted at Rice University. The study revealed that amputee athletes, in that case Oscar Pistorius, have no physiological advantage against other athletes. This was determined from a test that measured the amount of oxygen consumed by abled and amputee athletes. Amputee athletes use the same amount of oxygen that abled-bodied athletes use.
However, the mechanical aspects of amputee athletes' movements are the biggest difference from able-bodied athletes. Because of the prosthetics, Pistorius was found to run in a manner that all other able-bodied athletes could not. This gives him an unfair competitive advantage over able-bodied athletes.
It is important to consider the pros and cons of this technology. Some of its advantages include giving amputees the ability to compete in sporting events. This plays an important role in how society looks at amputees. Another advantage is that this technology provides the foundation for future research into bionic body parts. However, this technology has on major disadvantage, it gives amputee athletes a competitive advantage. The use of this technology can also open up a way of athletes cheating by improving the material making up the blades.
Appling this information, Blake Leeper, though he may have similar physiological attributes when he is running, he will certainly have a biomechanical advantage due to the efficiency that a Cheetah flex-feet have over regular human legs.
In conclusion, Blake Leeper would have an unfair biomechanical advantage over other athletes and as such should not be allowed to compete.
Defense
Comparison is usually effective when looking at similar things, or items of the same kind. But comparison cannot be achieved if the two items have vivid differences in the make-up. As such, it is impossible to compare Blake Leeper to other able-bodied athletes because they have the vivid difference of the kind of limbs they use on the track.
Works Cited
Burkett, Brendan, Mike McNamee and Wolfgang Potthast. "Shifting boundaries in sports technology and disability: equal rights or unfair advantage in the case of Oscar Pistorius?" Disability & Society 26.5 (2011): 634-654. Electronic Source. 9 May 2015. <http://sciencepolicy.colorado.edu/students/envs_5110/burkett2011.pdf>.
Longman, Jere. "An amputee sprinter: is he disabled or too-abled." The New York Times 5 (2007). Electrronic Source. 9 May 2015. <https://umdrive.memphis.edu/southall/public/Summer%202008-SLS%204155-Online%20Course_Sport%20%26%20Leisure%20Governance/Articles%20of%20Interest/Amputee%20Sprinter.doc>.
McNamee, Mike J and William J Morgan. Routledge Handbook of the Philosophy of Sport. Milton Park: Routledge, 2014. Print.
O'Boyle, Ian. Sport Governance: International Case Studies. Miton Park: Routledge, 2013. Print.
Time is precious
don't waste it!
Get instant essay
writing help!
Plagiarism-free
guarantee
Privacy
guarantee
Secure
checkout
Money back
guarantee
Get a Free E-Book ($50 in value)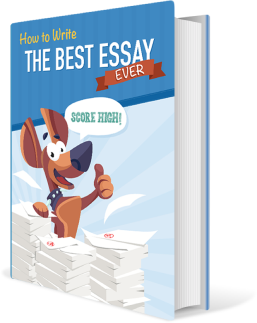 How To Write The Best Essay Ever!