Society of Toxicology, Case Study Example
This Case Study was written by one of our professional writers.

You are free to use it as an inspiration or a source for your own work.
Determining the toxicology of substances is a crucial element to approving the using of any given substance by federal law. In order to realize this, scientists involved in such research have to employ the use of test subjects to find out the toxicology substances. From time memorial, animals have been used in laboratory research to determine the toxicology of substances before the approval for their use and later movement to testing the substances on human beings.
Determination of Toxicity
Every substance that is used by human beings has a certain element of risk. This is because the use of substances have inherent effects on human beings; the biochemical and physiological process. While every substance has its own inherent risk, there are certain doses of consumption that generally produce minimal or negligible effects. Toxicologists employ in vitro techniques as well as tests on whole animals so as to determine the level of toxicity of a substance, relative to the different doses that are administered or consumed (Society of Toxicology, 2015).
Safety studies are conducted by toxicologists by going through two, or at times three stages of toxicology safety testing. The first stage is usually the test tube phase. During this stage, toxicologists test the properties of a given substance by testing its reactivity to other standard elements, compounds and substances (London, 2007). This allows scientists to gain general insight on the behavior of the given chemical substance to other known exiting elements.
The second phase is the animal testing phase. During this phase, information from the test tube testing phase is employed to provide a general estimation on how the chemical would react to different aspects of the anatomy of test animals. Test animals, are usually rats, as they provide a test case which is can be easily monitored. Owing to the relatively small nature of rats, they provide a good foundation for the analysis of the effects of substances on bio-chemical and physiological processes in animals, relative to their size. This information can then be recalibrated to configure the potential effects of the chemical on human beings.
The final phase is usually optional and is only conducted on those chemical substances whose testing experiences considerable uncertainty (Society of Toxicology, 2015). Such chemicals, would be introduced into the human testing phase in considerably low doses and the effects monitored over extended periods of time. Human testing is heavily governed by the law and as such requires close monitoring and inspection by government agencies.
Feasibility
The information provided by the AIR brochure is critical to the current studies I am undertaking. Determining the toxicology of substances can be very important to the safe use of substances. Toxicology is the study of how substances (especially chemicals) react with different aspects of living bio-chemical as well as physiological aspects of living organisms. This is pertinent to the course currently undertaken in class as it aims at developing the skills and knowledge in testing for toxicology.
Objectives of toxicity testing
Toxicity testing is developed to realize three main objectives. This is to determine the levels at which the consumption of a given substance is (1) of no significant impact (2) beneficial to the biochemical and physiological process in human beings, and (3) harmful to the biochemical and physiological processes in human beings (London, 2007). This in essence determines the dosage at which the chemical substance can be safely used and at what levels should it be avoided. Toxicity testing also takes into account the fact that individuals have different responses to different levels of exposure to given substances. As such, response levels are factored in when determining the safe and poisonous dosage levels of a given substance.
Endpoints of Toxicity Testing
Toxicity testing is developed to realize specific end goals. These end points are the determination of (1) poisonous levels of a substance (2) beneficial levels of a substance, and (3) no impact levels of a substance.
Personal Opinion
The position held by the Society of Toxicology's position on animal testing is not only justified but necessary. The society highlights and affirms the importance of animal testing in the determination of toxicology of chemical substances, but continues to underscore the importance of executing such operations within the confines of the law. Ethics dictates that research has to be conducted in a manner that is in correspondence with the Utilitarian framework.
Utilitarianism is founded in the concept of the existence of a solitary principle of ethics which employs the concept of utility (London, 2007). This concept maintains that any given endeavor within the field of biology and medicine should result in the best and most positive or least negative value, all elements considered. This fundamentally means that all endeavors should seek to produce the value that is most promotes welfare.
The utilitarian framework fundamentally seeks to consider all available alternatives and select one that produces the least amount of negative consequences or the one that produces best possible positive consequence, leading to the best possible state of welfare for all parties involved (Miller & Brody, 2003). Utilitarianism takes into consideration the exiting principles of moral life and justice so as to realize the expansive social and individual goals. The position held by the society underpins the importance of abiding by the utilitarian framework and as such lies within the ethical confines of clinical and medical research. This position is not only justified but necessary in the execution of medical and clinical research.
References
London, A. J. (2007). Two Dogmas of Research Ethics and the Integrative Approach to Human-Subjects Research. Journal of Medicine and Philosophy, 32(2), 99-116. Retrieved November 24, 2014, from http://repository.cmu.edu/cgi/viewcontent.cgi?article=1393&context=philosophy
Miller, F. G., & Brody, H. (2003). A Critique of Clinical Equipoise: Therapeutic Misconception in the Ethics of Clinical Trials. The Hastings Center Report, 33(3), 19-28.
Society of Toxicology. (2015, January 15). The Use of Animals in Research. Retrieved APril 28, 2015, from Toxicology.org: http://www.toxicology.org/ms/air.asp
Stuck with your Case Study?
Get in touch with one of our experts for instant help!
Messenger
Live chat
Time is precious
don't waste it!
Get instant essay
writing help!
Plagiarism-free
guarantee
Privacy
guarantee
Secure
checkout
Money back
guarantee
Get a Free E-Book ($50 in value)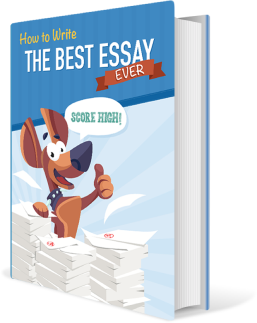 How To Write The Best Essay Ever!