Sports Nutrition Project, Case Study Example
This Case Study was written by one of our professional writers.

You are free to use it as an inspiration or a source for your own work.
Report to the Coach
As it is clear that your intention is to maintain the physical well-being of the men on your hockey team, as well as to promote the best possible levels of performance, please be assured that these considerations are fully reflected in the following report. Nutrition, as you are aware, is central to all life, and of particular importance when intense physical training and play are undergone. To that end, these recommendations are made, and in full confidence that they will assist you in achieving your admirable ambitions for your players.
The first two of five nutritional suggestions related here are obliquely concerned with the diets of the men, yet vitally important. It can be safely assumed that you are well-acquainted with the stresses your players undergo, particularly just before a game. It is likely that you employ a variety of techniques to help your team deal with travel, competition, and other forms of emotional pressure, all of which can easily throw off the most able athlete and seriously hinder performance. What you may not have considered, however, is how diet and nutrition may actually help you in addressing these challenges. Emotional stress creates metabolic changes, usually in the form of a sudden depleting of sugar resources. Then, when stress is building, digestion is slowed and there are unfortunate opportunities for gas to build in the digestive system. This often leads to actual cramping as a result of stress, yet diet is typically not turned to as a remedy. The key here is modifying timing and amounts. Before a game, for instance, it is probable that the players' appetites will be lessened, so it is important to encourage smaller meals on a game day, spaced at appropriate intervals (Eberle, 2007, p. 137). This strategy will both prevent bloating before a game and more appeal to players who, under pressure, have diminished appetites.
Another major factor in the team's diet is also removed from the food itself. More exactly, it is critical to take into account the training times of the players, to better set meal periods that will best equip them for the work. As the understanding is that the team engages in a strenuous training session beginning in the late morning hours, it is in the best interests of all concerned if the men take a full, late breakfast (Clark, 2008, p. 59). There are several advantages to this, and ones geared for athletes who train or play more than once daily. Unlike the individual who requires an early meal to be energized for a work day beginning by eight or nine, the goal here is to allow the players time to both develop a stronger appetite and have the time to properly digest the nutrition. Then, as will be explained, the range of foods open to the players will more assure that they do not omit this crucial meal. As noted, we are dealing with athletes, who are usually independent and resistant to fixed plans outside of the actual training and play. By setting a mid-morning breakfast time with a variety of options, you greatly enhance the performance potentials of the men.
To be avoided is a focus on the players to consume protein to excess. It is essential, certainly, for both repairing muscle tissue torn in training and for building. Unfortunately, protein has taken on mythic proportions in the arena of sports, and we need to educate the team. Diets of egg yolk drinks and beef will not make them stronger, and this is what they must comprehend. The body will not store excess protein except as a fat, and the reality is that serious athletes rely far more on carbohydrates to attain the energy they require. Yes, your men need more protein than a non-athlete, but even a single protein shake or bar per day will satisfy their needs (Clark, 2008, p. 128). What you want your team to understand is that protein is no magic formula that will grant them power or endurance; it is a specific nutritional commodity, best taken in moderation. When the right amount of protein is taken in, the body has enough building material to attend to repair and growth, but not so much that it needs to convert the substance. More exactly, make sure your men understand that too much protein will actually hurt their performance capabilities, if only because they are likely denying their bodies the levels of necessary carbohydrates.
One thing to be avoided, when talking to the team about their diets, is a careless recommendation of sugar intake. It is very desirable, of course, to an extent; glucose boosts energy beyond any other intake and, stored in the body as muscle glycogen and liver glycogen, this is an essential back-up of energy to be drawn upon as needed (Clark, 2008, p. 105). It is determined that, after about two hours of strenuous physical activity, glycogen levels are depleted (Sizer, Piche, & Whitney, 2011, p. 388). This is a physical fact, but it need not get in the way of your players' performing at their best. What you want to add to those days when games or training go into longer periods are two processes: an availability of glucose and mineral-rich sports drinks at hand during these hours, and the consumption of carbohydrate-rich foods within a few hours after the activity. The first item obviously assists in meeting an immediate need, and getting the glucose into the blood before depletion occurs; the second is equally valuable in the long term, because your men will build up larger stores of glycogen for future use (Sizer, Piche, & Whitney, 2011, p. 388). If you supervise your players in adopting these two, basic practices, you go far in forestalling muscle fatigue during training and games, and you encourage a more consistently high level of performance.
Lastly, it is essential that you assist your men in understanding the role vitamins play in their nutrition. As with protein, there is a tendency to assume that greater quantities of vitamins must translate to improved health, and consequently stamina. Even professional athletes better educated in this regard frequently take vitamins to excess, and believe that organic doses offer benefits processed vitamins do not. This is true to a degree, but the far more important reality is that the body can only store and employ so much in the way of vitamins. Then, and ironically, it is documented that those in sports often turn to supplements to compensate for meals lacking in nutrition and taken on the run (Bean, 2009, p. 56). They believe the vitamins are "energy," even as they miss out on essential minerals and nutrients. After much thought, it is urged that you take the time to acquaint your players with a basic fact ignored in today's world: namely, that a diet composed of a fresh variety of the basic foods groups will provide them with all the vitamins and minerals they require. Supplements are fine, particularly of the organic variety, for those largely existing in fast foods. Your athletes, however, place demands on their bodies calling for a more balanced mode of address. It is a simple fact, yet often ignored, that a diet of fresh fruits and vegetables, combined with whole-grain foods and sufficient protein sources, provides the body with trace elements no vitamin supplement can (Clark, 2008, p. 103). Consequently, as you train your men to develop their bodies to the maximum potentials, so too must you train them in doing the same internally. For your team to truly achieve optimum performance level, it requires the expansive nutrition a fully balanced diet provides. Then, as will be shortly seen in discussing pre-game meals, such a diet need not be a time-consuming and impractical effort.
The most crucial recommendation to be made in regard to pre-game meals, and made more emphatically than a recommendation, is that they be taken. Amateur and professional athletes alike notoriously, and disastrously, refrain from them because they are not feeling hungry, and/or because they would rather enjoy a full meal after the training or event is done. Also, there is usually a fear that any meal will slow them down, and bloat them just when they need to be a their peak performance levels (Clark, 2008, p. 168). Nothing could be further from the truth, provided the pre-game meal is sensibly taken in terms of size, quality, and timing. In plain terms, there are excessive demands about to be placed on the body, and it must be equipped with nutrition to meet them. That understood, it is also necessary to note that the type of sport plays a role in digestive issues, but these can be easily addressed. Your men, for instance, are on the move, so "jostling" of food may be a problem. The answer: eating early enough to allow the food to be digested. Also, your men can train their bodies to better handle pre-exercise foods by means of small amounts initially taken (Clark, 2008, p. 169). Each one of your players has his own metabolism, so each man will adjust and digest at different rates of speed and intake.
Thirst can be taken care of significantly before it is actually felt, and this is a critical part of any pre-game meal. By the time one of your men feels the need to replenish fluids, he may have lost as much as one percent of his body weight in sweat (Clark, 2008, p. 148). No player wants to be weighted down by excess fluids before a game, certainly, but the body is expert at ingesting fluids efficiently, provided a minimal time is allowed between the drinking and the game. To that end – and also at hand during the game – a selection of enhanced waters or juices should be a significant component in the pre-game meal. To be avoided are synthetic sugars; they provide quick energy, but offer no nutrition and are depleted extremely rapidly.
Without a doubt, hockey requires intense strength during rapid movement, and the hockey pre-game meal should be focused on carbohydrate loading (Clark, 2008, 112). Again, it must be stressed that "loading" here does not refer to gluttony, but to a moderate amount of a dominant food group, as it must be repeated that each player, digesting at different rates, must discover for himself the safe zone between the pre-game meal and the game. That understood, what is wanted are the slow-burning, or "good," carbohydrates, that will burn as the play lasts. The meal before the game may include fresh fruits and vegetables, pasta, whole-grain breads, potatoes, and rice. As with all meals, protein should be represented, either in meat, fish, eggs, or nuts, but to a lesser degree than the carbohydrates.
Day Meal Plan
Breakfast Options (Each meal interchangeable on any day):
Scrambled eggs with salmon and goat cheese; grapefruit half;wheat toast; juice.
Cup of bran or high-fiber, iron-enriched cereal; cup milk; fruit salad.
Hot oatmeal with raisin and nuts, brown sugar; orange juice; high-fiber muffin.
Lunch:
Tuna sandwich with onions, peppers, light mayonnaise on whole wheat toast; melon wedges; milkshake.
Chicken Caesar salad, romaine lettuce, white meat chicken; garlic bread; chocolate milk.
Beef and cheese corn burrito; tossed green salad; iced tea; slice carrot cake; iced tea.
Dinner:
Chili-rubbed beef steak with tomato salsa; sweet potato fries; fresh cole slaw; fruit juice.
Linguini with white clam sauce, parmesan cheese; garlic bread; green salad; ice cream serving; water or juice.
Roasted chicken in barbecue sauce; mashed potatoes; green beans with almonds; fresh strawberries; water or juice.
Note: As may be seen, these meals uniformly reflect carbohydrate, protein, fat, and general macro nutritional needs. Each is representative, then, and may be altered or substituted. For example, a stuffed baked potato could take the place of the lunch burrito. It is also assumed that the players will seek to add more fats and carbohydrates, which is acceptable. The idea here is more to reinforce the immense range of options, rather than proscribe a certain diet.
In conclusion, it is hoped that these recommendations assist you in moving your hockey team toward a more sensible concept of what eating correctly may mean to them as individuals, and how it will vastly benefit their performance as a team. Most of all, they must grasp that proteins are no more to be greatly consumed than carbohydrates are to be avoided; in fact, they must understand that they require carbohydrates more. The key to emphasize is balance, for the athlete's diet that reflects all food groups is the diet that need not bother with supplements. Similarly, the team should understand that timing their meals is nearly as important as the content of them, and that dehydration can be addressed before it occurs. The team, of course, is not likely to engage in excessive culinary efforts, nor completely abandon bad choices. However, as coach, you can certainly educate them, as their desires to excel on the field will inspire them to follow your advice in nutrition.
References
Bean, Nancy. (2009). The Complete Guide to Sports Nutrition. London: A & C Black Publishers, Ltd.
Clark, Nancy. (2008). Nancy Clark's Sports Nutrition Guidebook, 4th Ed. Champaign: Human Kinetics.
Eberle, Suzanne Girard. (2007). Endurance Sports Nutrition, Vol. 10. Champaign: Human Kinetics.
Sizer, Francis Sienkiewicz, Piche, Leonard A., & Whitney, Elanor Noss. (2011). Nutrition: Concepts and Controversies. Belmont: Cengage Learning.
Stuck with your Case Study?
Get in touch with one of our experts for instant help!
Messenger
Live chat
Time is precious
don't waste it!
Get instant essay
writing help!
Plagiarism-free
guarantee
Privacy
guarantee
Secure
checkout
Money back
guarantee
Get a Free E-Book ($50 in value)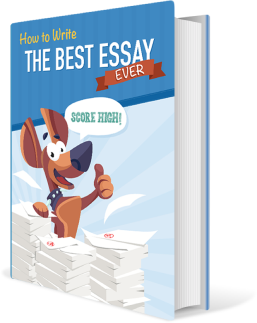 How To Write The Best Essay Ever!