Standard Based Instruction and Assessment, Essay Example
Pages: 3
Words: 923
Essay
This Essay was written by one of our professional writers.

You are free to use it as an inspiration or a source for your own work.
Uniform standard based instruction and assessment for language educators
It is very important for language educators to have a professional collaboration through connections to other cultures and subject areas. Opportunities for professional collaboration have been increasing in the recent past. This is rise is attributed to the advancing web-based technologies that have allowed for cross-country sharing of resources and best practices.
Language educators are evaluated based on students' progress. Therefore, teachers ought to adopt standard based assessment, which has been derived from tested models. Such standard based assessments will allow teachers to concentrate in producing proficiency results and save time used to reinvents best assessment methods (Velazquez & Redmond, 2007). For the success of foreign language education, the educators   should have good training. They should also, have multiple ways of assessing students and these ways created within a short time. Uniform standard based instruction, assessment offers this desired way of achieving success, and therefore educators ought to adopt it.
This proposal will highlight the importance of adopting professional collaboration between the student, colleague, and community members. It will also discuss some the challenges and milestone that have been made in the quest to achieve this important goal.
Review of the efforts made
Efforts have been made in a number of places like Maine, Wisconsin and North Carolina geared towards the value of teaching foreign language learning to the success of the students. The point of contention has been the best methods of instruction to maximize the value of teaching foreign languages. The efforts have seen themes developed on the subject. In Wisconsin the role of language study in boosting education literacy has been the driving theme. In Maine and North Carolina, the message has been the establishment of a standard based instruction. However international world language standards have been in existence in Maine since 1997,but a uniform approach of integrating it to practical instruction  has not yet been achieved.
In North Carolina, the concern has been the establishment of what defines the standard based approach for teaching foreign languages. American Council on teaching of foreign languages(ACTFL) on the other hand has made remarkable steps in achieving the goal of collaboration in teaching foreign languages dubbed as 'united one voice' in one of its convention.ACTFL highlighted the importance of linkages and communication among state, regional and national organizations of language educators. It has also been running programmes in Northern Carolina examples being the proficiency 101 and 210.The programme advocates for standard based assessment. It also emphasizes on restructuring of curriculum to have elaborate goals of proficiency and crafting of strategies to be integrated in learning lessons. Proficiency 201 deals with performance assessment of information, unit plans and lesson plans. State language association and state department of education has been working with ACTFL in various quarters.
The other notable developments have been the designing of assessment tools and online information sharing of ideas. The Foreign language association of Maines has succeeded in modeling a programme created for state art instructor in consultation with ACTFL.
Limitations
Despite the developments, there have been a number of challenges. Economic and bureaucratic limitations that gives standardized test less priority has been a significant bottle neck.Secondly, the work involved in designing and grading performance assessment has often deterred teachers from adopting proficiency based techniques. In addition, there has been the challenge of what constitute standard based modes of assessment and how to implement standard in class setting. This challenge was very much evident in Northern Carolina. Another challenge is concerned with resource availability. However, volunteers have begun developing units of assessment but needs to be tested for validity.
Opportunities
There are a number of opportunities, which can propel the achievement of this goal, with the challenges notwithstanding. The state goal creates an environment where standard based instruction and assessment becomes an integral part of all K-12 language tests.Furthermore, the recent passed law supports and reinforces the adoption of standard based approach. The law states that proficiency based diploma be a requirement in all subject areas. A remarkable stride achieved is the establishment of a platform connecting all the stakeholders interested in this goal; The ACTFL community site platform. The platform has come with immense benefits. It has kept the online community in touch with other, hence, teaching professionals and to share articles, materials, and ideas. The community members can upload and share documents of material interest in learning foreign language. The site provides an opportunity to collaborate, discuss, debate, and learn from one another. In the site, all language educators at different levels get to share their experiences and they get to know professionals who can help in a specific issue. Generally, the site connects members to discuss and network with each other in the context of common interest topic. Another great opportunity for the establishment of a standard based assessment and instruction of foreign languages lies in the fact that United States has got no elaborate language policy, therefore initiatives by students, language instructors and education community presents a great chance to convince the state to use the ideas as a model for success.
In conclusion, foreign language learning is of great importance to the success of the students and a standard based approach of instruction. The state ought to give a chance to the local initiative that present brilliant ideas. To gain state attention, local initiative needs to employ an aggressive approach, however the issue of resources, bureaucracies, and research on the best standard based techniques needs to be addressed.
Reference
Velazquez, A. C., & Redmond, M. L. (2007).The use of authentic texts in the K-12 Spanish program. Studies in teaching, 133-138.
Time is precious
don't waste it!
Get instant essay
writing help!
Plagiarism-free
guarantee
Privacy
guarantee
Secure
checkout
Money back
guarantee
Get a Free E-Book ($50 in value)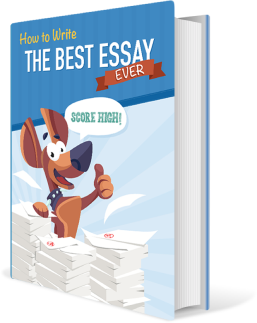 How To Write The Best Essay Ever!