Steinbeck's Ultimate Friendship, Essay Example
Pages: 3
Words: 775
Essay
This Essay was written by one of our professional writers.

You are free to use it as an inspiration or a source for your own work.
Introduction
The statement that George kills Lennie in the final scene of the novel as an act of kindness and friendship is very strong.  There is no degree or qualification to it, so it would seem to be questionable, at least to an extent.  When the relationship between the men is examined, however, the statement is completely accurate.  George does behave in ways that suggest extreme impatience with Lennie. Sometimes he is rough with him and he makes it clear to Lennie how much better his life would be without him.  At the same time, George never fails to care for Lennie, and in both practical and affectionate ways.  George kills Lennie only because he cannot bear to have his friend undergo the death that is coming for him, and it is an act of kindness based on a friendship that is more accurately a deep love.
Discussion
If anything defines George's behavior toward Lennie throughout the novel, it is his need to protect his friend.  This is so consistent, it is arguable that George needs Lennie as much as Lennie must be protected. Certainly, there are moments when George loses patience with Lennie, as when they are on their way to the new jobs.  Lennie forgets a great deal and George gets weary of caring for him: "'I could get along so easy and so nice if I didn't have you on my tail'" (Steinbeck 7).  The point remains, however, that George never seriously considers leaving Lennie, and no matter how much trouble the relationship has created for the two of them.  This strongly indicates that the need is mutual.  Then, this is a friendship so strong, it reflects a deep love between the men, and this also reinforces how George needs Lennie.
This need is then expressed in the consistent care for and of Lennie noted.  Lennie's silence worries the men at the ranch and creates suspicion, and George lies to explain why he speaks for the man: "George said, 'He's my . . . . cousin. I told his old lady I'd take care of him'" (22). The complaints aside, there is no scene in the novel in which Lennie is not George's chief concern.  He takes in the world in terms of how he must watch over Lennie in potential situations, as when Curley appears as a threat.  George's care is "proactive"; he looks to the future, identifies the risk, and does his best to help Lennie help himself: "'If he comes in here you move clear to the other side of the room. Will you do that, Lennie?'" (29). As George cares so thoughtfully and constantly for Lennie, it follows that it is this love that motivates George's shooting of Lennie.
Lastly, the scene of the murder itself powerfully emphasizes the motive to be kind as prompting it.  In plain terms, George understands what Lennie does not; there is no way out of this and the men are coming to kill Lennie, and in a brutal and painful way.  George then gives Lennie a final "gift" in creating again the dream of the future they will share.  Importantly, he also makes a confession to him: "'I ain't mad. I never been mad, an' I ain't now. That's a thing I want ya to know'" (106).  Clearly, he wants Lennie to know that he has always loved him, in spite of his irritation.  The shooting is then an act of the greatest kindness, and mainly because there is no other possible explanation for it.  George can hear the men coming, they will make a painful end for Lennie, and his love then demands that he spare his friend this misery.
Conclusion
There is opportunity in Of Mice and Men to investigate and question the true nature of George and Lennie's relationship.  This, however, goes only to the remarkable depth of it.  The two men share a bond that is unique and unbreakable, and it is easily argued that this is more deep love between men than friendship.  Nonetheless, even the relationship as friendship is marked by George's connection to Lennie as reflecting mutual need, and this then allows for only one possible reason for his killing of Lennie.  They are trapped in a situation so desperate, no other options exist for Lennie, and there can be no more painful reality for George. Without question, then, George kills Lennie because he cannot bear to have his friend undergo the more painful death that is coming for him, and it is an ultimate act of kindness based on a friendship that may easily be seen as a deep love.
Steinbeck, John. Of Mice and Men.  New York: Penguin Classics, 1993. Print.
Time is precious
don't waste it!
Get instant essay
writing help!
Plagiarism-free
guarantee
Privacy
guarantee
Secure
checkout
Money back
guarantee
Get a Free E-Book ($50 in value)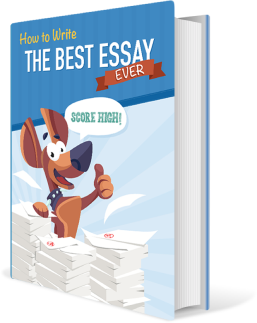 How To Write The Best Essay Ever!