We Were Meant to Reflect the Character of God, Research Paper Example
This Research Paper was written by one of our professional writers.

You are free to use it as an inspiration or a source for your own work.
Throughout the course of hundreds of years, the reason as to why God created humanity has been debated by theologians. Many of these reasons have included things such as "for Him to love us" or "in order to everyone to live in harmony with one another." The fact of the matter is that God created humanity so that humans would be able to learn what love truly is. In addition to that, He created humanity out of love in his likeness and image. This means that God intended for humanity to collaborate with one another and learn to embrace the love that humans have for one another. However, because of the free will that God willingly gave to humanity, humanity inevitably fails many times when attempting to achieve the purpose as to why humans were created in the first place.
A major reason as to why it is extremely difficult for humans to achieve God's purpose of unconditional love for one another is due to the fact that he trusted humanity enough to give them free will. This meant that individuals would have the ability to choose between good versus evil. Guided by one's conscience, an individual is able to discern between what course of action should be taken. However, humanity will most probably never be able to achieve a state of perfection due to its desire to have materialistic things and due to humanity's greed. Were it not for these factors, individuals would give themselves more freely to God and find the significance of what it means to lead a healthy happy life.
One example where God exerted himself on humanity so that His intended purpose for humanity would triumph was when He was more than willing to send His one and only Son in order to save the world from all of the sins committed through individual free will. Despite the fact that many individuals still choose evil over good each and every day, God still believes in humanity. This is because He loves each and every individual just as equally. This is to say that even if an individual were to be a complete criminal, God would not mind. He is ever-accepting of individuals and does not mind that humanity might mess up more than once. What is so grand about all of this is that He is always more than willing to give second chances to those individuals who demonstrate that they are apologetic for their actions committed.
An example in which an individual would be able to triumph in one's own life in order to reach the ultimate goal, he or she must be willing to put in his or her best efforts in choosing good over evil in every aspect of his or her life. What is meant by this is that an individual must be willing to go to mass on days of obligation. However, attending mass is simply not enough at times. As a matter of fact, some theologians go as far as to state that mass is not enough of an effort made in order to become closer to God. These theologians believe that the one and true manner in which one can become a better man of faith is through one's actions. What is meant by this is the fact that individuals must be willing to get involved in their own respective communities in order to help in any way possible. In other words, what this is trying to say is the fact that actions speak louder than words.
God will make me like Jesus no matter what I do  because I have accepted Jesus Christ as my Lord and Savior His likeness will be carried within my Spirit to my outer man. Although, the importance of maintaining a Christ-like lifestyle and keeping Godly habits is not only beneficial to myself, but also those around me. For starters, the Lord made guidelines to keep us out of trouble as a mother scolds her children for not looking both ways before crossing the street. I know the Lord has given me specific guidelines to living a happy, healthy life: if i do not boast I will offend less people, if i do not envy I will be more satisfied with my own life, etc.. The other reason I should try to live a life free from sin is to be an example to others. In order to lead others to Christ, I must represent His ways in every way. No one wants to follow a religion that is not taken seriously by other followers.
Spiritual disciples can be described as a set of behavior than allow for a certain individual to be able to engage in spiritual development as well as spiritual maturity. The majority, if not all, of individuals who engage in the spiritual disciples feel a sense of responsibility towards the word that they are undertaking because they believe that they have come in contact with Jesus Christ and that Salvation is at hand. An individual is able to implement such disciples in one's life by living a virtuous life. What is meant by this is the fact that individuals must be centralized in the idea of being able to enhance their spiritual life in any and every way possible. Often, this is done as a form of prayer, meditation, or speaking to the Lord in any other feasible manner. The reason as to why some individuals appear to be closer to God when compared to other individuals is because these individuals have taken up a life of vow in which they all strive to excel in their spiritual lives. Not to say that these individuals have no lives besides their spiritual lives, but they have learned to prioritize their spiritual life over any other kind of life.
Because of the free will that God willingly gave to humanity, humanity inevitably fails many times when attempting to achieve the purpose as to why humans were created in the first place. I believe it is God saving us. He is the Almighty, the Way, and every other imaginable force of existence. He always was and always will be. He does not need mundane humans to worship Him or pray to Him to stay relevant. He allows us to do these things for our own benefit. The whole purpose of prayer is to talk to God about our problems. How could it be possible that we are saving ourselves through this practice? Only the Lord can answers all of these questions with ease.
Bibliography
Christianity Today. "Why Did God Create Us?" Ignite Your Faith. Accessed April 5, 2015. http://www.christianitytoday.com/iyf/advice/faithdoubt/why-did-god-create-man.html.
Church of God Cyber Axiliary. "What Is God's Purpose for Mankind?" Churches of God Cyber Auxiliary. Accessed April 5, 2015. http://www.cgca.net/pabco/lesson22.htm.
Got Questions Ministries. "What Are the Spiritual Disciplines?" GotQuestions.org. Accessed April 5, 2015. http://www.gotquestions.org/spiritual-disciplines.html.
Kroeger, Mary, and Ernie Kroeger. "God's Purpose for All His Creation: Article from The Good Seed." The Good Seed. Accessed April 5, 2015. http://www.thegoodseed.org/insights/                  purposecreation.html.
Patheos. "Human Nature and the Purpose of Existence." Patheos | Hosting the Conversation on Faith. Accessed April 5, 2015. http://www.patheos.com/Library/Christianity/Beliefs/                     Human-Nature-and-the-Purpose-of-Existence.html.
Stuck with your Research Paper?
Get in touch with one of our experts for instant help!
Messenger
Live chat
Time is precious
don't waste it!
Get instant essay
writing help!
Plagiarism-free
guarantee
Privacy
guarantee
Secure
checkout
Money back
guarantee
Get a Free E-Book ($50 in value)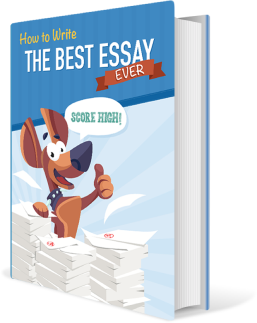 How To Write The Best Essay Ever!