Stem Cell Research Legislation, Research Paper Example
Introduction
Stem cells are essentially the 'utility and repair units' which the body incorporates in order to maintain and regenerate those vital organs and tissues during a period of human life. Most of the stem cells are extracted from adult bone marrow and in certain cases umbilical cord blood.  These have been extensively used in the treatment of different cancers. These new scientific concepts have resulted in a certain amount of controversy from mainly religious and social conservatives. The main objections seem to arrive from the concept of genetic engineering and cloning. It is the pre-embryo stems cells removed from humans and the process of extracting these cells that religious factions have termed as murder.  (Nisbett, M.C.  p131-154).
Opponents to this research have not really offered any valid scientific arguments and these are in the most emotive reactions.  The benefits this offers may evolve into literally hundreds of possible different treatments for life threatening diseases.  People like John Robertson and the National Bioethics Advisory Committee (NBAC) have failed to produce convincing ethical arguments to stop this line of research.  The main attack has been simply to dismiss the line of research on moral and religious grounds.  It is considered that the key decision making criteria should be based with the medical community but there will undoubtedly be political implications.  (McGee, G. p151-158)
In 1999 the President of the USA (Bill Clinton) expressed his personal views on the subject of the use of Embryos and stem cell research.  Equally this was passed to the then Director of NIH Harold Varmus who stated that Federal funds should not be used for research that destroys human embryos or cells. At this time there seemed a lack of clarity and clear definition between that of embryo and stem cell research. As such there did not appear to be any clear legal definition and interpretation of the two.  The pro argument raged on about the relief and saving of human suffering in otherwise potentially incurable diseases, whereas the anti-lobby stated that it was not morally acceptable to destroy embryos that contain the blueprint of human life no matter what the cost.  (Holland, S. p38-40).
Legal Interpretation
It was on June 20th 2007 that President George W Bush issued an Executive order expanding the approved amount of Federal funding for stem cell research; this being for sources other than human embryos or fetuses.  He deemed this to be an ethically responsible position which would not violate the dignity of human life.  Further he stated that the research would be prioritized in order to ensure the greatest benefit potential in clinical research.  The President declared that it was essential to establish the ethical and moral boundaries in this area of research and as such maintain the highest moral standards of human dignity. (Longley, R. 2007).
The Stem Cell Research Enhancement Act was where President Bush used his veto as President in order to prevent these being enacted into law. Although the Stem Cell  Therapeutic and Research Act of 2005 survived.  It was this piece of legislation that provided some $265 million into research for stem cell therapy and both cord and blood bone marrow treatments.
The Federal Government would also maintain a policy of instructing the National Institute of Health to continue peer reviewed research that may result in an improved understanding from how the treatment and use of pluripotent stem cell research might be used and carried out in the future.  The order further defined the concept of a human embryo and how it should be used and interpreted in the context of human embryo and stem cell research. The policy stated that any destruction of nascent life for research would be a violation of a principle whereby no life should be exploited for the benefit of another. (Longley, R. 2007).
President Obama did not agree with the verdict put forward by President G.W. Bush and took a more scientific standpoint. He went ahead and issued an Executive order that would reverse the policy of preventing Federal Research grants being awarded to Stem Cell and Embryonic research programmes. "Today, with the executive order I am about to sign, we will bring the change that so many scientists and researchers, doctors, and innovators, patients and loved ones have hoped for, fought for these past eight years". – President Obama (CBC News, 2009).
Since President Bush restricted the amount of legislation on stem research in 2001, it left the States to interpret their own legal position and the map below illustrates those States that either favoured or was against the legislation.  It is interesting to observe that most of the States had restrictive practices and that religious perspectives held sway over modern scientific viewpoints.  A large proportion held no confirmed legal convictions  but it is clear to see the key scientific bases in California, New York, Massachusets, and Virginia.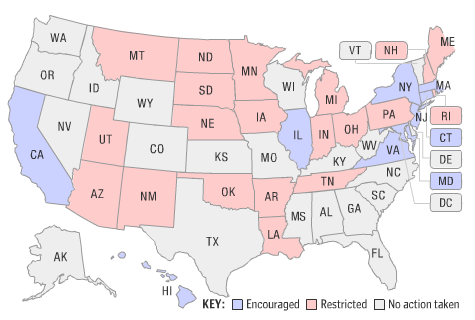 Fig 1 refers. Stem Cell Research | Washington Post
President Obama built upon a platform of what his administration viewed as a period of poor mis-managed government in the Bush Administration years.  He felt that the scientific community had been held back on politically motivated views based upon religion that contained no substantive scientific evidence to support the halting of research in this area. Further this had prevented advancement in the treatment of important diseases like Cancer, Parkinson's and Alzheimer's and contributed towards human suffering in this area. The President made a strong appeal that the Federal Government owed a debt to the people in ensuring that the best medical benefits would be made available to them for advanced technology treatments. This despite President G.W. Bush's appeal to find another way that satisfied religious and moral virtues.  The issues we are facing now and we should stimulate science to solve the problems as opposed to hampering them with little to no scientific evidence that blocks funding.
Comparable Statutes In Other Countries
The map to the right illustrates the permissive legal policy towards that of stem cell research in the world.  Fig 2 refers.
Australia |  A new law has been passed  that will permit the use of  therapeutic cloning, the splicing of DNA from skin cells into eggs to produce stem cells
Brazil |  In 2005 the Brazilian law voted in favour of allowing  research using embryos left over from in-vitro fertilization that had been frozen for at least three years. It upheld a ban on cloning embryos
Singapore | The country has been one of the most proactive supporters of stem cell research and protective legislation.  It has been promoting Singapore  as the international hub of stem cell research, luring scientists from around the world.
Spain, Europe |  Has a very positive attitude and legal system that supports stem cell research "The law also allows parents of children with incurable diseases to conceive new embryos and choose a healthy one to serve as a tissue donor, in cases where all other medical treatments have failed." (Mathaba, 2011)
The Current Situation
This change of political understanding and funding by the Federal Government will promote increased research activities. These will be able to better treat such ailments as diabetes to paralysis.  The area in embryonic cells had been seriously hampered for funding from the Bush Administration and it is now hoped that researchers can reinstate programs in order to produce insulin producing cells for treatment of diabetes and Parkinson disease.  In addition to look at the possibility of replacing nerve ending connections in spinal injuries.  "I feel vindicated after eight years of struggle, and I know it's going to energize my research team,"  (Associated Press, 2009), said Dr. George Daley of the Harvard Stem Cell Institute and Children's Hospital of Boston, a leading stem cell researcher.
The final point substantiates that we are breaking new ground in scientific research in the study of genetics, microbiology and medicine.  There is a need to consider the legal implications of this.  Any new science requires ethical boundaries and standards of practice that need to be legally enforced to prevent malpractice or exploitation that may impact the lives of millions of people. This needs to be equally managed in a responsible way in order not to hamper or limit scientific progress but to ensure that it remains within some framework of ethically controlled and responsible boundaries.
References
Associated Press. (2009). Obama to reverse restrictions on stem cell work. Retrieved 11 18, 2011, from http://www.msnbc.msn.com/id/29554619/ns/health-cloning_and_stem_cells/t/obama-reverse-restrictions-stem-cell-work/
CBC News. (2009). Obama reverses limits on stem cell research. Retrieved 11 18, 2011, from http://www.cbc.ca/news/world/story/2009/03/09/obama-stem-cells.html
Longley, R. (2007, 6 20). Executive Order Expanding Approved Stem Cell Lines. Retrieved 11 17, 2011, from http://usgovinfo.about.com/od/healthcare/a/stemcelleo.htm
Mathaba. (2011, 11 26). A look at stem cell legislation around the world. Retrieved from Mathaba: http://www.mathaba.net/news/?x=546912?related
McGee, G. (1999). The Ethics and Politics of Small Sacrifices in Stem Cell Research. Kennedy Institute of Ethics Journal – Volume 9, Number , 151-158.
Nisbett, M. C. (2004). Public Opinion About Stem Cell Research and Human Cloning. Public Opinion Quarterly, 131-154.
Suzanne Holland, K. L. (2001). The human embryonic stem cell debate: science, ethics, and public policy. In K. L. Suzanne Holland, The human embryonic stem cell debate: science, ethics, and public policy (pp. 38-40). Boston MA: MIT Press.
Time is precious
don't waste it!
Plagiarism-free
guarantee
Privacy
guarantee
Secure
checkout
Money back
guarantee