Suicide Attempts in the United States, Research Paper Example
This Research Paper was written by one of our professional writers.

You are free to use it as an inspiration or a source for your own work.
Suicide
Suicide is one of the leading causes of loss of lives through injuries. Suicide has led to deaths around the world causing concerns in the public health sector; however, it is categorized under preventable public health issues. Suicide actually refers to the intentional killing of oneself. The subject of suicide has elicited many debates in different disciplines. These debates range from those advocating for suicide in situations of ill health and great suffering; others want it to be prevented on the grounds of morality, religion, and even rationality of such actions.
Suicide can take a number of forms depending on the circumstance when the self-afflicted or consent death occurs. Psychologically motivated suicide is one of the types of suicide that can happen with the issues of psychological anguish influenced  by other external or internal factors of an individual for instance mental illness and depression. On the other hand, there exists physician-assisted or euthanasia suicide which is ending of self-life with the help of a physician especially in situations of terminal illnesses. Euthanasia has been legalized in some states with strict laws and regulations governing the practice (Meerae, Sang & Jong-Ik, 2014, p.76).
Suicide is a topic that has attracted lots of research from various quarters. The subject has remained a fertile ground to provide insights into the various philosophical fields in their interpretation of suicide for example empirical scientists, moral psychologists; proponents of ethical theories and public health practitioners. Further, efforts from each of the above disciplines will help in getting in-depth information in this highly debated human behavior. The research paper therefore is focused on giving the insights on the public health perspective of the behavior particularly how Oregon's Death with Dignity act has influenced the suicide rates within the state. This topic will provide a clear picture of the status of suicide with respect to before and after the enactment of the act as well as the act's relation with the suicide rates.
History of Suicide
It is important to note that, the philosophical discussions on the repercussions of suicide dates back to the ancient times. Philosophers of the ancient Greece and Rome had varied views about suicide with Socrates only accepting it done when the state legally orders to be done. Plato agreed of this view but added other exceptions when suicide deems to be justified. According to Plato, painful and incurable diseases and experience of an intolerable misfortune could be a rational cause of suicide (Finley et al, 2015, p.386).
Ancient Rome had a different view of suicide where prohibition was applied only to slaves and solders for patriotism reasons. Seneca, an ancient Rome philosopher argued that, if old age can reduce one to a mere animation then suicide was better to exit such situations. In addition, the Romans believed that life was not a gift of the gods and therefore individuals were justified to take their own lives for their own reasons. Ancient Christian would soon adopt a stricter prohibition of suicide after many of them justified the act based on Christian teachings of better life after death and discredit earthly life. In the middle ages, the action of suicide was strongly prohibited, rebuked and whenever individuals commit suicide, their bodies were being harshly punished. During renaissance views and attitudes towards suicide started to change. Many arguments and debates began to emerge with the proponents like Thomas More who viewed that people with incurable and distressing illnesses could be relieved through suicide these concerns were echoed by David Hume. By nineteen century, the issue of suicide was brought into sharp focus and suicide acts were finally adopted in England and Wales in 1961.Since 1930s a higher number of researches and publications has come up more so in United States and western Europe. Furthermore, organizations on suicide issues emerged for example the first one being, voluntary Euthanasia society formed in England in 1935 (Meerae, Sang & Jong-Ik, 2014, p.77).
Currently, Suicide is still a topical issue all over the world with many organizations having been established with various concerns on the issue. In addition, many governments have formulated landmark laws on the suicide. Laws and regulations vary from country to country and even from state to state, some prohibitive others permissive of suicide (Meerae, Sang & Jong-Ik, 2014, p.78). One example of such land mark laws of its own kind is the 'Death with Dignity act' enacted in October 27 1997, which allows for the mentally competent Oregonians with terminal illnesses to end their lives through self administration of lethal medicines as prescribed by a physician. This research based its findings on the rates of suicide in the Oregon state with some focus on whether the act has had any influence on the suicide rates in the state.
Methodology
Research was conducted through compilation of latest publications on the suicide rates in the state with a span of the last five years. Emphasis was placed on in-depth reviews on the health authorities in the state. This was informed by the reliability and credibility of such researches. In addition, the publications of health authorities whose mandate is to monitor such public health concerns allowed for up to date information on suicide rates. Information on suicide rates that span back to five years from now helps in giving a real picture of the trends and gain deep understanding of the likely variable that could had come into play to influence suicide rates in the state positively or negatively (Finley et al, 2015, p.387).
The main objective of the study was to investigate the impacts of the legalization of Oregon's death with dignity act on the suicide rates within the state. The specific objectives were; to assess Oregon, suicide rates before and after passing of the law and to identify the major causes of suicides in the state. The null hypothesis was that; legalization of physician Assisted Suicide has not caused rise in suicide rates. The independent variable of the study is passing of the Death Dignity act in Oregon and   dependent variables; were Suicide rate and Age.
Analysis
The study revealed that, Oregon's rate of suicide is higher than the national average. Looking back at the suicide rates of Oregon state the research shows that the was a drop in 1990s, but surprisingly it has maintained an upward increase since 2000 according to a report From Oregon public health. The findings in the report further revealed that approximately 550 individuals die from suicide in Oregon and significant 1800 people suffers from nonfatal attempts. According to the center for   disease control and prevention report, suicide among women and men aged 35-64 raised by 49 percent from 1999-2010 compared to 28 percent nationally. Also in 201 and 2012, six eighty-five and 709 Oregonians died respectively from suicide (Han et al, 2014, p.2363).
The findings showed number of factors that cause suicide in Oregon State.unmanageble stress that cause depressing was identified to be one of main causes of suicide in the state. These stresses emanates from daily happening for instance; loss of either job, family, friend, home or life transitions. For example, a change in spouse health or loss is recipes for suicide. The study, revealed that individual with depression keep their situation secret as they often face discrimination in various settings including; schools, community, businesses and other social institutions.
Research shows some predisposing factors that causes high suicide rates in Oregon State. Age, residential settings, and gun ownership are the major factors recorded. In 2011, death from firearms in Oregon State recorded 76 percent and is the most sought after weapon for suicide in Oregon. The ownership of guns therefore increases the susceptibility of Oregonians to suicide.
A case study of Curry County, demonstrates how age and residential settings increases Suicide rates in Oregon State. Those who retire and reside in the rural areas are most likely to commit suicide. This is attributed to lack mental and home care facilities to treat mental health and old related cases. The limited job opportunities in the county have increased depression among the community. A cultural aspect like individualism, which makes individuals not to share their problems or even seek early medical attention, adds up to the influential factors of suicide (Meerae, Sang & Jong-Ik, 2014, p.76).
The alarming rate of suicide has had a significant impact in many quarters particularly in health realm. Due to the pressure from the alarming statistics, the public health administrations are obliged to channel funds and other administrative structure towards the prevention of suicide in Oregon State. Statistics showed that the financial impact has already taken toll on the public health administration where the research recorded 14 million Dollars used in 2010 to treated patients with self-inflicted injuries.
Comparing the rates of suicide before and after the enactment of Death with Dignity act, the research show no significant relationship between it is the enactments and rates of suicide in Oregon State (Finley et al, 2015, p.385). The trend of suicide cases since 2000 has been on the rise and most of the factors that were attributed to by much range from depression that is caused by unmanageable stress aided by the predisposing factors of age, geographical setting, and ownership of firearms. In support of this view, people who die under Oregon's Death with Dignity law are not listed as suicide. Therefore, delineating the relationship between the two variable of legalizing Physician assisted suicide and the rate of suicide in Oregon State.
Conclusion
It is evident that suicide is a preventable public health concern. Research findings generally show an ever-increasing rate of suicide in Oregon State. The main cause of suicide being depression is supported by factors such as age, setting, and access to firearms. Public policy on health should come up with a pragmatic solution to the problem for example the enactment of stricter laws on the firearm ownership; establishment of psychological counseling centers especially in the rural settings will help in reducing suicide rates. Structures of social security and pension schemes should also be put in place to gather for the retirees especially soldiers from mission deployment to reduce stress.
References
Finley, E. P., Bollinger, M., Noël, P. H., Amuan, M. E., Copeland, L. A., Pugh, J. A., & … Pugh, M. V. (2015). A National Cohort Study of the Association Between the Polytrauma Clinical Triad and Suicide-Related Behavior Among US Veterans Who Served in Iraq and Afghanistan. American Journal Of Public Health, 105(2), 380-387.
Han, B., Compton, W. M., Gfroerer, J., & McKeon, R. (2014). Mental Health Treatment Patterns Among Adults With Recent Suicide Attempts in the United States. American Journal Of Public Health, 104(12), 2359-2368.
Meerae, L., Sang Uk, L., & Jong-Ik, P. (2014). Difference in suicide methods used between suicide attempters and suicide completers. International Journal Of Mental Health Systems, 8(1), 73-81.
Stuck with your Research Paper?
Get in touch with one of our experts for instant help!
Messenger
Live chat
Time is precious
don't waste it!
Get instant essay
writing help!
Plagiarism-free
guarantee
Privacy
guarantee
Secure
checkout
Money back
guarantee
Get a Free E-Book ($50 in value)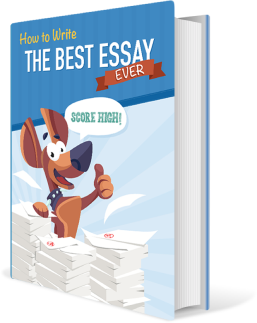 How To Write The Best Essay Ever!