Take the Ethical Climate Survey, Essay Example
Pages: 6
Words: 1609
Essay
This Essay was written by one of our professional writers.

You are free to use it as an inspiration or a source for your own work.
Introduction
It is valuable for organizations to uphold ethical and sustainable standards. When companies participate in such initiatives, they indicate that they are interested in more than just profits, which is a message that reaches the customer in a positive manner. Environmental and workplace sustainability is becoming an increasingly important issue in the modern setting because green practices are becoming a more culturally required program. Furthermore, involvement in sustainable practices allows the organization to consider how they can more reasonably reduce their overhead costs, which contributes to greater profitability. Cutting waste is a practice that is becoming prevalent in a variety of settings, such as in manufacturing and health care. In both settings, resources can be utilized in a manner that optimizes practice, provides more effective customer service, and contributes to greater productivity and profitability.
It is also important to determine the status of workplace practices that contribute to employee development and treatment, in addition to the outcome of these interactions that are seen by the customer. Studies have shown that the productivity and profitability of an organization tends to increase in companies that have bright workers who are able to complete their jobs effectively. However, workplace culture also plays an important role in this relationship. When employees are more motivated, they are more likely to produce output that is seen as beneficial to the organization. On the other hand, employees that are not motivated may perform poorly. When these feelings against the company are extreme, this effect may even contribute to a high rate of employee turnover.
It is valuable to assess an organization's ethical climate because this provides leaders with a greater understanding of initiatives that should be implemented to enact positive change in this setting. Such analyses allow the organization to critically review their practices and based on concrete evidence, determine how practices could be altered in order to achieve more ethical standards. It is hypothesized that all such surveys, including a case study of my own organization, will determine that there is room for change. Since it is beneficial for organizations to constantly improve, the organizational ethical climate survey is a useful tool that should be utilized to achieve quality improvement initiatives in the workplace (Bonczek, 1999).
Methods
The organizational ethical climate survey is used to determine several factors to assess the ethical quality of the organization. The survey itself consists of a total of 43 questions that can be utilized to gain a better understanding of various aspects of organizational culture, structure, and behaviors. To complete the survey, each item on the list will be marked on a scale of one to four. A score of one indicates that there is complete agreement with the statement; a score of two indicates that there is more agreement than disagreement; a score of three indicates that there is more disagreement than agreement; a score of indicates complete disagreement. Organizations that receive more scores of one are more likely to engage in ethical practice, while organizations that receive more scores of four are likely to engage in unethical practices. The last three questions are phrased to allow the employee to self-evaluate their own ethical standards in addition to the standards implemented by their department on a scale of one to six, with a score of one indicating that ethical standards are very low and a score of six indicating that ethical standards are very high. The last question is posed in "yes" or "no" format, and asks the employee whether state law regulates their behavior as a public employee. Questions are written in a manner to assess both the opinion of the individual taking the survey in addition to their perceptions of their environment overall.
Results
The results of my survey yielded the understanding that, although my organization is not perfect, it strives to achieve ethical practices. A majority of the survey responses yield a result of one or two, indicating that the organization upholds ethical standards either always or at least a majority of the time. One data outlier was my response to question 23, which concerned the ability for employees to trust their ability to share negative information with the employer without worrying about receiving a negative reaction. Thus, this is one component of the organizational setting that it would be beneficial for my employers to consider working on because this will allow for the freer exchange of information between the employees and management. Based on the given results, my organization appears to enact accountability, fairness, responsiveness and customer service, communication, integrity and honesty, leadership, and trust. These results reflect my personal assessment of the organization, which stated that ethics were very important (6 out of 7) to both my organization, and me. Last, I stated that law does regulate some of these ethical behaviors, which may explain why my organization has strived to put many of these best practices in place. The complete results of the survey can be viewed in Appendix 1.
Literature Review
It is beneficial for organizations to implement an understanding of leadership styles into their practices in order to achieve more highly ethical standards (Svensson, 2003). Specifically, an individual's understanding of leadership has the ability to contribute to employee perception of attitude and their sense of ethics in their organization (Gioia, 1999). When people are able to implement effective leadership skills and the appropriate leadership style for their teams, it becomes easier a person to influence others positively (Bateman & Snell 2014). Since every manager or supervisor is different, it is important for him or her to consider that different people can have different personality traits that will allow a leader to accomplish influence among the employees (Woods, 2010). As a consequence, it is helpful for these individuals to determine which leadership style would be likely to contribute to ethical and beneficial practices in the workplace.
Ultimately, the fact that employees are more satisfied when their leaders are motivation and willing to contribute to their personal professional development demonstrates that it is ideal for a leader to demonstrate power while allowing members of the team to contribute to the organization in a meaningful way. Transactional leadership focuses on the overall performance of a team while providing them with punishments for poor work or rewards for work well done (Bass, 2008). Professionals believe that this method is ideal in emergency situations or should be enacted when it is essential for a project to follow a specific protocol closely. This form of leadership style allows employees to feel that their organization works in a manner that intends to enhance their professional abilities and to work closely with employees to ensure that this could happen (Peters & Austin, 1985). This also contributes to a development of ethics because it allows employees to feel that their employers are taking actions to uphold standards of practice. Additional leadership initiatives that employers can take involve the implementation of transformational leadership (Bernard, 2000). Transformational leadership aims to motivate employees and allow them to increase their contribution to the team by strengthening the connection of each individual to the project. In this style of leadership, managers make their employees feel that the work they do contributes directly to the success or failure of the project, which drives their want to see positive results. Although the primary goal of the leader in this situation is to be the inspiration for the project, he or she offers the team helpful feedback and helps them fill gaps in knowledge if needed (Lowe et al., 1996).
Overall, it is apparent that there are many steps that leaders can take in order to improve ethical practices in their workplace. Doing so will help improve relationships between management and employees and create and environment that is more conducive to progress.
Conclusions and Recommendations
It is recommended that while my organization has implemented many measures to extend their reach to the employees, it would be beneficial for them to implement transformational leadership practices to ensure that their employees are more motivated to succeed and have more trust in the motives of management. Currently, the primary problem in my organization is that employers do not receive negative news well. By adopting a different style of leadership, these individuals may be better able to address negative news in a manner that does not make it feel that this is the employee's fault. Rather, the problem should be addressed in a manner that allows the employee to contribute to the solution of the problem, but in a manner in which positive assistance is provided from the executive team. In conclusion, leadership practices should alter in a manner that is more conducive to the success of the team, taking the personal feelings and motives of the employees into consideration.
References
Bonczek, SJ. (1999). Take the Ethical Climate Survey. Public Management Magazine, 23-25.
Bateman T, Snell S. (2014). Management, McGraw-Hill Education.
Bass, B. (2008). Bass & Stogdill's Handbook of Leadership: Theory, Research & Managerial Applications (4th ed.). The Free Press, New York.
Bernard, M. (2000). The Future of Leadership in Learning Organizations. Journal of Leadership & Organizational Studies, 7(3): 19-31.
Gioia, DA. (1999). Practicability, Paradigms, and Problems in Stakeholder Theorizing. Academy of Management Review, 24(2): 228–232.
Peters, TJ, Austin, N. (1985). Passion for Excellence: The Leadership difference. New York: Ballantine.
Svensson, Jakob. (2010). Who Must Pay Bribes and How Much? Evidence from a Cross-Section of Firms. Quarterly Journal of Economics, 118: 207.
Woods, AP. (2010). Democratic leadership: drawing distinctions with distributed leadership. International Journal of Leadership in Education, 7(1): 3–36.
Time is precious
don't waste it!
Get instant essay
writing help!
Plagiarism-free
guarantee
Privacy
guarantee
Secure
checkout
Money back
guarantee
Get a Free E-Book ($50 in value)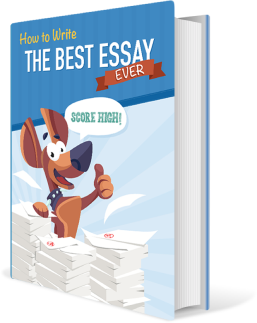 How To Write The Best Essay Ever!