Tartuffe by Jean Moliere, Act 2 Scene III & IV, Literature Review Example
This Literature Review was written by one of our professional writers.

You are free to use it as an inspiration or a source for your own work.
In the previous scene, scene II of act 2, Orgon had been trying to persuade Mariane, her daughter, to marry Tartuffe, the pretentious guest staying with the family. However, Orgon's efforts were unsuccessful, mainly due to the interventions of Dorine, Maiane's maid. She (Dorine) urges Mariane to defy her father, and her actions anger Orgon, who resolves to go for a walk to calm his emotions.
Synopsis of Scene III and IV
Scene III depicts the confession of Mariane to Dorine that despite her father's insistence that she marry Tartuffe, and her hopelessness to defy his wishes, she truly loves Valere, the one to whom she was originally betrothed. She is in a dilemma, but Dorine paints a gleam picture of what her marriage to Tartuffe would be. At first, she "encourages" marrying Tartuffe, but it is an indirect taunting as she laughs at the idea of marrying an old ugly man. Her taunting unnerves Mariane, who eventually resolves to defy his father's plans.
Scene IV depicts the entry of Valere, who has come to confirm rumors he has heard that Mariane is planning to marry Tartuffe. Because he is upset by the turn of events, he, though half-heartedly, tells Mariane to go ahead with her marriage. On her part, Mariane thinks that Valere had never truly loved her, and his quick consent for her to marry Tartuffe, without even the slightest resistance, is a confirmation of her doubts. Valere also thinks likewise; that the readiness with which Mariane accepts his "advice," is a sign that she never loved him from the beginning, she was only looking for an excuse to assuage her guilt. Meanwhile, Dorine is observing the two lovers' exchanges from offstage. When it becomes apparent that they are headed for a breakup, she intervenes to salvage their relationship. She makes them admit their love for each other, and resolve to devise a plan to thwart Orgon's plans to marry Mariane to Tartuffe.
Freytag's pyramid views drama as a five-part structured plot with an exposition, rising action, climax, falling action, and resolution (Dodd 10). In relation to Tartuffe, the action in scenes II and IV of act 2 is at the rising stage. It is at this stage that the conflict of the play becomes more complex, and the protagonist becomes aware of the antagonistic forces they must fight. The obstacles that stand on the protagonist's way are introduced, which the protagonist must overcome to achieve their goal. The rising action is marked by Orgon's revelation that he intends to marry Mariane to Tartuffe, and Dorine's intervention to derail his plans. The conflict heightens, and a major confrontation becomes apparent at the end of scene IV, when the trio of Mariane, Dorine, and Valere, resolve to fight back and thwart Orgon's plans to have Mariane marry Tartuffe.
The conflict in Tartuffe is between the marriage of Mariane to Valere on the one hand, and her marriage to Tartuffe on the other. Tartuffe is more like a play of a group of protagonists against another group of antagonists, rather than the confrontation between an individual protagonist and antagonist. In this case, Mariane, her maid Dorine, her lover Valere, and her brother Damis are the protagonists of the play, up against the combined antagonist forces of Orgon, his mother Madame Pernelle, and his favored future son-in-law, Tartuffe. The theme of marriage is prominent in this act, with focus on the appropriateness of arranged marriages, and role of parents in choosing marriage partners for their children. While Mariane's love is for Valere, his father favors a union with Tartuffe, who has become his iconic figure. There is also the theme of rebellion, as demonstrated by Mariane's resolution to disobey her father's wishes. The setting of the play, in a room, presents the privacy where the characters are comfortable revealing their inner thoughts and secrets. This is seen when Orgon reveals his plans to marry Mariane to Tartuffe, and the two lovers, Mariane and Valere, confess their mutual love.
Scene portrays extensive use of dramatic and verbal irony, exaggeration and hyperbole. Verbal irony is the use of words whose intended meaning and effect is the opposite of their stated, literal interpretation, while dramatic irony is a situation whereby the characters are in the dark concerning something that the audience are aware of (Hochman 232). Dorine employs verbal irony to taunt Mariane when she "glorifies" her proposed marriage to Tartuffe. She says:
What joy and pride will fill your heart
To be the bride of such a handsome fellow! (2. III. 47-48).
Dramatic irony is portrayed in scene IV when Valere and Mariane say that they are comfortable with the decisions they have made- to break up, yet the audience are aware, partly from Mariane's earlier confesion to Dorine, they are in love and would not like to part.
Hyperbole is the exaggeration of a situation or incidence so as to provoke a certain reaction in the audience (Claridge 247). The use of hyperbole is portrayed when Dorine exaggerates the kind of life Mariane should expect as Tartuffe's wife. Dorine intends for Mariane to imagine the boredom, bleakness and gloominess of the life she will live if she married Tartuffe. The exaggeration is also ironic, because its purpose is to discourage Mariane from marrying Tartuffe rather encourage her. She says:
You'll take the stage-coach to his little village,
And find it full of uncles and of cousins,
Whose conversation will delight you. Then
You'll be presented in their best society.
There, once a year, at carnival, you'll have
Perhaps — a ball; with orchestra — two bag-pipes;
And sometimes a trained ape, and Punch and Judy (2. III. 77-80, 84-86).
The contrasting characterization of Dorine and Mariane serves to tighten the conflict, and effectively, heighten the tension of the play. Mariane is portrayed as naïve and submissive, an obedient girl who is vulnerable to the whims of her father. She confesses that she cannot think of disobeying her father; "What can I do? My father is the master" (2. III. 5). In contrast, Dorine is confrontational, independent-minded, courageous and not easily intimidated. Without her intervention, Mariane, being submissive, would have easily given in to the wishes of her father, which would have literally killed the plot. Her role, however, inspires rebellion in Mariane, whose resolve to defy her father's wishes moves the plot to the next level; the climax, the ultimate confrontation between the protagonists and antagonists. She tells her:
Tell him one doesn't love by proxy;
Tell him you'll marry for yourself, not him (2. II. 8-9).
The events of the rising action, therefore, are to a large extent shaped by the contrasting naivety and submissiveness of Mariane on the one hand, and the courage and confrontational nature of Dorine on the other. It is these differences in character that makes the conflict more complex, because Dorine's presence advice to Mariane adds another twist to the plot; it makes a confrontation between Mariane and her father inevitable. It creates suspense, and defines the tension and curiosity with which the audience anticipate the confrontation that will play out at the climax.
Works Cited
Claridge, Claudia. Hyperbole in English: A Corpus-Based Study of Exaggeration. London: Cambridge University Press, 2010.
Dodd, Nancy, E. The Writer's Compass: From Story Map to Finished Draft in 7 Stages. New York: Writer's Digest Books, 2011.
Hochman, Stanley. McGraw-Hill encyclopedia of world drama: an international reference work in 5 vol, Volume 1. New York: VNR AG, 1984.
Moliere, Jean, B. Tartuffe. In Curtis, Hidden (trans.). Project Gutenberg Etext. January, 2000. March 06, 2012< http://www.archive.org/stream/tartuffe02027gut/trtff10.txt
Stuck with your Literature Review?
Get in touch with one of our experts for instant help!
Messenger
Live chat
Time is precious
don't waste it!
Get instant essay
writing help!
Plagiarism-free
guarantee
Privacy
guarantee
Secure
checkout
Money back
guarantee
Get a Free E-Book ($50 in value)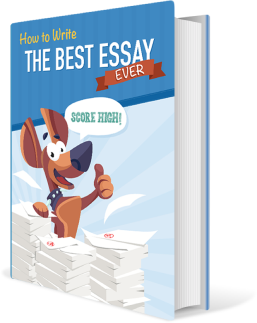 How To Write The Best Essay Ever!