Teaching Morals in School, Essay Example
Pages: 3
Words: 890
Essay
This Essay was written by one of our professional writers.

You are free to use it as an inspiration or a source for your own work.
Should Schools Teach Morals to Students?
There is no question that schools should –and even must- teach morals to students. This is not an issue that can only be discussed in hypothetical terms, because there are very serious real world consequences for failing to teach morals in schools. Society has changed significantly in the past few decades, especially in economic terms. The days where married couples had children and one parent (usually the father) world while the other one (usually the mother) stayed home to raise them are over.  Economic conditions often make it necessary for two parents, or other caregivers, to work outside of the home, meaning that children spend more time with teachers and peers than they do with parents. If schools do not take on the responsibility of teaching morals, far too many students will grow up without any moral guidance. Parents who disagree with the morals being taught in schools are free to explain to their children why they disagree, but at least those students who do not get moral guidance in the home will be exposed to moral lessons in school. It would be wonderful if all students had equal opportunities to be taught positive morals and spend a lot of time with their family members, but the reality is that we live in a world where this is not always possible.
Students should absolutely not be taught morals in school. Teaching morals is the responsibility of the family, not the government. Schools should be in the business of teaching the basics, such as reading, writing, and arithmetic. We already have far too many students who are falling behind on these basic educational goals, and students in the U.S. often lag far behind their peers in other countries around the world. Having morality in the curriculum not only contradicts the responsibilities and rights of parenthood, it also takes away from the time that could be spent on teaching students more important things and helping them improve test scores and develop their knowledge. Just as one family would not want another family to teach morals to anyone but their own children, the same is true for not wanting the government to do that job. If the government is concerned about this issue, it should direct resources to helping the economy so that parents do not have to spend so much time working and less time with their children.
It is easy to say that morals should only be taught in the home, but it is much more difficult to ensure that every child has the opportunity for access to strong, consistent role models.  Regardless of how one feels about things such as divorce or the growing number of single-parent households, the fact remains that far too many children do not have access to any strong moral guidance outside of the home. And in the Internet age, students are bombarded from all sides by mixed moral messages. Simply ignoring these problems will not make them go away, and if children do not have responsible adults in their private lives to teach them morals, then it is the responsibility of the schools to offer such guidance. In fact, schools already do teach students about character and personal responsibility, which are morals that most parents would likely support. This sort of moral guidance has always been a part of education in this country. Schools teach good citizenship and social skills such as how to get along with others. It is unrealistic to expect that schools should allow any sort of student behavior, no matter how negative for other students, without intervening and promoting positive social interaction that is based on moral principles of right and wrong. Teaching basic moral concepts and behavior in schools does not only benefit the students that do not have strong role models outside of the school, it also benefits the entire society.
The problem remains that different people have different morals, and it is not appropriate for schools to choose one set of morals over another to teach to students. People have a right to raise their children according to their own moral standards, and it is a violation of the rights and freedoms of parents for schools to teach things that oppose those standards. Like it or now, we live in a society that is sharply divided in many social and moral issues, and the schools have no business taking sides in these issues. The schools should teach factual differences like right from left, and families should teach moral differences like right from wrong.
As the preceding arguments make clear, the question of whether schools should teach morals to students is a source of disagreement. On one side of the debate is the position that schools must step in to teach morals because there are many students who would otherwise have no moral guidance. On the other side of the debate is the position that the schools should not be choosing which morals to teach students because this infringes on the rights and responsibilities of parents. In a practical sense, schools already do offer moral lessons, both in course that are taught and behavior that is modeled by teaches and peers. The real question is whether schools should be doing more of this or if that would interfere with the private moral choices of students and their families.
Time is precious
don't waste it!
Get instant essay
writing help!
Plagiarism-free
guarantee
Privacy
guarantee
Secure
checkout
Money back
guarantee
Get a Free E-Book ($50 in value)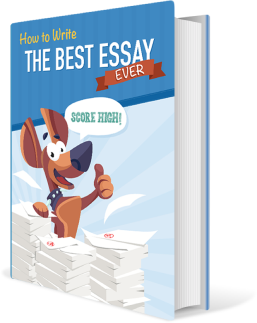 How To Write The Best Essay Ever!