Tentative Clinical Report, Assessment Example
This Assessment was written by one of our professional writers.

You are free to use it as an inspiration or a source for your own work.
Giovanni, 19 years old, was referred to the office from John Hopkins Hospital. He was admitted to the JHH for an attempted to harm himself. Giovanni's stressors of a significant, which is vertical, are the life and death experience. He experienced a traumatic fatal auto accident with his friends several months ago. All of his friends survived except a friend of his had died in the auto accident. Since then, he began drinking alcohol and there is no mention of other drug abuse use besides alcohol. He has a background of Italian heritage and speaks English and Italian languages. He is a native Italian-American of USA. Giovanni did not complete high school and dropped out of high school at 9th grade. He lived with his father and his two brothers and lived with his mother at times. He shared his interpersonal relationships with his uncles and cousin more than his hometown friends, schoolmates, and church friends. As the result, of the Social Readadjustment Rating Scale total to 157. For the reasons, is that Giovanni's horizontal stressors in which occurred in past twelve months had an impact upon him. The most eventful change for Giovanni is the change of numbers of family get-together since his parents separated. According to the Global Assessment of Relational Functioning (GARF) score of 28, as the scores interpreted that the family routines do not meet the needs of members such as departures or entries into the relational unit generate painful conflict and obviously frustrating failures of problem solving. Giovanni was able to respond to the Addiction Severity Index (ASI) questions while he was in agaited mood. He marked on items relating to emotions section (i.e. he is feeling sad, hopeless, and worries about his health and his behaviors). Giovanni stated that he do not recall any problems with drugs and alcohol in the past 30 days. The ASI report also stated he did not served time in jail; nor that he had previously been arrested for any other reasons. A denial with alcohol substance abuse has been observed on the CAGE questionnaire assessment. As indicated in the CAGE that the results are not clinically significant. Although, on the PTSD screening questionnaire, Giovanni felt quite a bite on about avoiding thinking about or talking about a stressful experience or avoiding having feelings related to it; and avoiding activities or situations because they reminded him of a stressful experience. The responses concluded that Giovanni have some difficulty in social, occupational, or school functioning.
The ground is now prepared for my primary treatment recommendation: Mr. Giovanni Stangelo [needs] a counseling and treatment. He may be diagnosed as Alcohol-Induced Anxiety Disorder. He met the following symptoms that persists for a substantial period of time after the cessation of acute withdrawal or severe intoxication or are substantially in excess of what would be expected given the type or amount of the substance used. This diagnosis might be supported if Giovanni had experienced at least one Manic or Mixed Episode. Of course, this diagnosis would preclude additional diagnoses of Dysthymic Disorder and Major Depressive Disorder. We would also need further evidence of an 'enduring' pattern of behavior and an evaluation of Giovanni's long-term functioning to determine whether these features (traits) were present since the beginning of Adulthood. Of course, Axis II may be used to record prominent maladaptive personality features not otherwise specified that do not meet the threshold for a Personality Disorder. On Axis III- there is no prior medical information available; And, on Axis IV and Axis V- The scores seemed to be appropriate for an initial semi-structured clinical interview. Further diagnostic evaluations might include Depression and Personality inventories, third –party reports and interviews, mental status exam, and laboratory testing.
Stuck with your Assessment?
Get in touch with one of our experts for instant help!
Messenger
Live chat
Time is precious
don't waste it!
Get instant essay
writing help!
Plagiarism-free
guarantee
Privacy
guarantee
Secure
checkout
Money back
guarantee
Get a Free E-Book ($50 in value)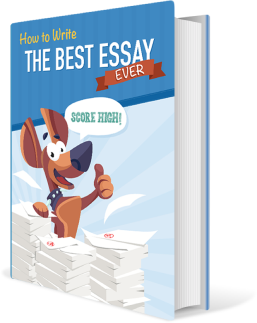 How To Write The Best Essay Ever!