The Astonishment of Erudition, Essay Example
Pages: 4
Words: 1042
Essay
This Essay was written by one of our professional writers.

You are free to use it as an inspiration or a source for your own work.
On the living room table at my home sits a leather book of memoirs of which includes a picture of me at the age of nine, taken from the front page of the local newspaper. In the picture the steady detail of my face reveals a grin of victorious determination as I stand amidst the crowd with the award that proclaims "Essay Winner". The setting: a spring moment in a Dallas suburb. My role: the passion to pursue the power in the pen that was undeniable to me even at an early age.
I was raised in a minister's home. My father was a youth pastor at a local church.  During my childhood, I grew up amidst a myriad of adolescents that came through our family's doors, each being impacted by my parents' leadership as pastors. My own set of ethics and sense of what could be accomplished with the right purpose and determination was structured under this influence. I was given many opportunities for involvement in various leadership events, fund-raisers, political rallies, and soup kitchens to serve the poor and homeless. My free time was spent with teens whose parents were incarcerated and I was introduced to progressive ideas and independent thought balanced with a fervent compassion for people's well-being.
As I watched young adolescents return week after week to be inspired from my father's messages, I began to realize that these young people were truly motivated to become the best  they could be. This began my aspiration, to inspire others and to ensure that I was enhancing the life of every person with whom I came into contact. Facing forward with such a goal in the wake of adversity and disappointment takes a great amount dedication and commitment.
I was a freshman in high school when father and mother invested a small portion of money into a private company. The owner of the business promised my parents they would see a major return on their investment.. To my family's dismay, the man left the state with my parents' and several other investors' money. I thought, "This is unreasonable in our society" and "How could our law let this type of behavior happen?" The experience made me question the laws and drove me to look further into the underlying essence of our country's principles of law. The more I studied, the more I began to develop a passion for law, and to believe I could make the most change in the world through pursuing this passion as a career.
I applied for college, knowing I had no other option than to work to pay the tuition myself. A youth pastor's salary did not provide the necessary funds to put me, nor my siblings, through college. But I believed in the work my parent's did and this challenge pushed me further to follow my dream to become an attorney, even if that meant the next four years of my life consisting of nothing more than school, work, and an everyday struggle to support myself. While in college, I received an outstanding opportunity to work for an attorney in the Dallas area as a legal assistant. I felt very fortunate to be in an environment where I would learn and that could also enhance my future career. Working as a legal assistant confirmed my love for law and justice. I gained insight into how the law works on a day-to-day basis, how the law affects many aspects of society, and the applicable need for justice in protecting the integral rights of others.
Throughout my employment I shadowed various attorneys to court and depositions, which led to a greater exposure of law and its impact in the world. Being involved in a legal environment for over three years has provided me with invaluable insight into the implementation of the law and its legal procedures. At times, I have struggled with reconciling my own Christian morals with the often seemingly immoral real world. My college work as a legal assistant reinforced the dream that began when I was an adolescent by showing me the tools needed to really make a change in this world.
I will be a first generation college graduate and the first in my family to apply to law school. My desire for justice, aspiration to succeed, and to live a life dedicated to making a difference in others lives will surely lead me down a path of many successes and many struggles.  I have pushed through many struggles, the continuing inner struggle of living a Christian life in our world, reconciling the pain and suffering of the young adolescents that came into my parents home, as well as the injustice I've observed in the world with the structuring and workings of our legal system, the struggle of working full-time and going to school full-time, and I am now ready to pursue a greater challenge. Through each life experience, I have been indisputably shaped into a compassionate person whose dream is to establish justice for those who have been treated unfairly and  to ensure their voice is heard against those who have willfully wronged them.
The same determination, commitment, unflinching perseverance, and tenacity that has led me to obtain my goals in the past will unquestionably support me throughout law school. I long to impact the community as an attorney just like I have impacted my community through project involvement and community service. No obstacle yet has prevented me from pursing this dream of practicing law and I am ready to take on law school. My response to each hurdle in life is what has created me into the determined individual I am today. I look back and ponder upon each experience that has lead me thus far and I realize that I am privileged to have grasped the concept of the value of determination, the importance of hard work, and the fruits of commitment. My role now: the passion to pursue justice while assuredly making a change in this world. I look forward to the rewarding challenges that law school will provide, leading me into a rewarding career in the practice of law, an area that will allow me to use my voice in conjunction with the pen, adding yet more power to words meant to achieve change.
Time is precious
don't waste it!
Get instant essay
writing help!
Plagiarism-free
guarantee
Privacy
guarantee
Secure
checkout
Money back
guarantee
Get a Free E-Book ($50 in value)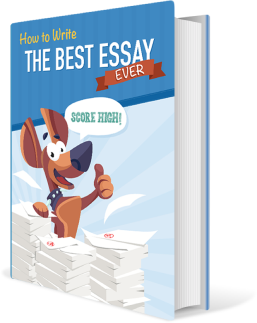 How To Write The Best Essay Ever!