The Bhopal Incident Analysis, Case Study Example
This Case Study was written by one of our professional writers.

You are free to use it as an inspiration or a source for your own work.
On 2 December1984, a pesticide factory owned by an American multinational – the Union Carbide Corporation leaked a large amount of poisonous gas into the air surrounding a small and impoverished town called Bhopal, India. The immediate death toll has been estimated to be around 7,000 people, and the death toll from long-term health problems now stands at 25,000 – and a further 25,000 people in the slums around the factory continue to be poisoned by the chemicals that have been left behind.
Conduct a Case Study on this disaster identifying safety management, safety audits, accident investigation, and industrial hygiene issues. Your Case Study should be a minimum of 500 – 600 words and contain the components listed above.
Bhopal Incident Analysis
According to Broughton (2005) a pesticide plant in Bhopal had a gas leaked that consisted of 40 tons of isocyanate that killed 3800 people and eminent deaths for thousands more. The company tried to deny any accountability concerning the accident or offering any improvements in safety to prevent this accident from happening in the future. They finally reach a settlement with the Bhopal government for $470 million which truly not enough to cover all the people that died families and the future medical bills of those that were exposed to the dangerous pesticide isocyanate gas (Broughton,2005).
Key Point: The safety and health impacts of the accident have long term implications that cannot be measured on the total number of people were severely injured or died. The primary issues are the number of people that were exposed that left the area never to return were not counted in the total of people killed, sick, or terminally ill from the toxic gases. Secondly, the number of people that have a life time of medical bills for the rest of their lives.
Safety management
Key Point: There are several safety management issues which clearly showed that the company Bhopal ignore the safety precautions such as "the gas flare system was not working for three weeks" and safety device that neutralize any leaks was turned off. (Broughton,2015). These events admitted by the company Bhopal clearly shows no safety management processes in place. In addition, the CBI found that the management was neglect in protecting the workers in the plant because they were informed about the leaking gas and lack of safety management. The India courts cited that the Bhopal plant ignored suggestions about safety management while more concerned with the bottom line profit. The plant did not want to spend the money or have any delays for maintenance that would slow down any profits made from the toxic gas. The U.S Department of Labor Occupational Safety & Health Administration (OHSA) (2015) stated that any plant that has toxic gas must have quality initiatives that include safety management training, hazard training, quality assurance and mandatory safety and evacuation contingency plans.
Safety audits
The lack of safety audits kill thousands of people and infected millions more. The plant was being run based on how much profit needed to be made without consideration of downtime for maintenance, quality checks and critical valves that counteract any release of toxic gases. The Bhopal plant was the primary facility that produced a pesticide that increased crops. The government was more concerned with producing pesticides to help agriculture in Bhopal. The safety audits were none existent because they interfered with the production process and delivery of pesticides to the market(American.edu,2015). The courts in India found that the lack of safety audits by the company makes them liable for the deaths of thousands of people.
Accident investigation
The accident investigation by Central Bureau of Investigation(CBI) of Bhopal found that Bhopal gas tragedy could have been avoided with some stricter safety measures in place. The CBI found a plethora of factor design errors, criminally neglect of machine repairs and knowledge by management of the leaking gas long before the deaths of 3800 people and thousands more exposed (NDTV Convergence,2015).  The accident investigation further found that the company executives were informed right up to the moment the first wave of deaths from the gases and they still did not have an emergency evaluation plan in place.
Industrial hygiene issues
The Bhopal health providers are to be held responsible because they did not address the number industrial hygiene issues and symptoms. It was clear that the gases had been leaking for a long period of time and the employees were reporting the severe symptoms and conditions related toxic poison. It was criminal that the healthcare providers did not sound the alarm that would have saved thousands of lives and needless human suffering.
References
American.edu.(2015).Ted case studies: Case number 233: Bhopal disaster. Retrieved from http://www1.american.edu/ted/bhopal.htm
Broughton, E.(2005).The Bhopal disaster and its aftermath: A review. Environmental Health. doi:10.1186/1476-069X-4-6
NDTV Convergence. (2015). Bhopal tragedy: CBI statement on trial: Investigation. Retrieved from http://www.ndtv.com/india-news/bhopal-tragedy-cbi-statement-on-trial-investigation-420168
U.S. Department of Labor Occupational Safety & Health Administration (OHSA).(2015).Process safety management guidelines for compliance. Retrieved from https://www.osha.gov/Publications/osha3133.html
Stuck with your Case Study?
Get in touch with one of our experts for instant help!
Messenger
Live chat
Time is precious
don't waste it!
Get instant essay
writing help!
Plagiarism-free
guarantee
Privacy
guarantee
Secure
checkout
Money back
guarantee
Get a Free E-Book ($50 in value)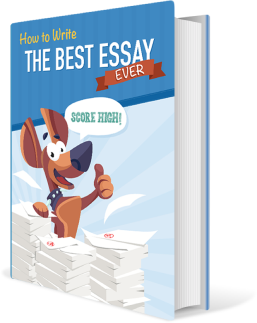 How To Write The Best Essay Ever!