The Causes of Sore Throats and Colds, Essay Example
Pages: 3
Words: 747
Essay
This Essay was written by one of our professional writers.

You are free to use it as an inspiration or a source for your own work.
Among the organism that cause sore throats and colds are bacteria. Bacteria is known to be the most prevalent organism in these occasions because of the manner in which it can reproduce quickly in almost any given environment. This bacteria is intertwined with viral infections, which include a variety of illnesses. To name a few, these viral some viral infections that would invariably cause a sore throat include, but are not limited to, the common cold, the flu (influenza), mononucleosis (mono), measles, chickenpox, croup, and bacterial infections. (Mayo Clinic) Depending on the individual, one cause might be much more serious than the other and one individual might need medical attention while another individual might simply be able to sleep it off. Croup, for example, is an illness that, for the most part, adheres to childhood illness. The chid's symptoms include a barking cough. Though something like this might have resulted in a young boy dying in the past, medicine has evolved in such a way that an individual with this condition might simply go a day or two without attending school and would ideally be up and running in a few days. (Mayo Clinic)
In addition to all of these causes to a sore throat, there are certain bacterial infections that cause a sore throat. Among these is a strep throat. A strep throat is caused by a specialized bacteria that goes by the name of Streptococcus pyogenes. While it may be difficult for some to understand, strep throat is an infection that is highly contagious. Because of this, it would be best advised that any and all individuals who contract such an illness at whatever stage in their life they might be in to stay home for the remainder of the time that they are sick or else they will just be going around whichever city they live in spreading their sickness only getting more and more individuals sick. Ultimately, in a  worst case scenario, this could case a short epidemic in which a number of individuals got really sick because a certain bacteria was let loose.
Aside from strep throat, there are other type of illnesses that could result from the common cold. Of course, included in these are the whooping cough (a type of tract infection) and disphteria (a rather serious illness that deals with respiratory. Furthermore, there are many other factors that could and should be incorporated into the causes of why an individual would have a sore throat. Common causes of this would be that a person might have too many allergies throughout the day, the environment in which one individual is living in might be a bit too dry for his or her tastes, irritants might be in the air, or even muscle strain could be a leading cause of why an individual might be introduced to having a sore throat on any given day throughout the course of his or her lifetime. (Antibiotics and Common Illnesses)
The reason as to why antibiotics would not do anything in order to get rid of a bacterial infections such as a cold is because they do not have the ability to kill viruses. Because of this, if an individual were to take any type of medication in order to be able to take care of his or her cold, he or she would only be wasting the medication, given that no antibiotic has been able to be produced in which a virus is able to be killed. Because of this, doctors often advise to just get some rest and sleep whenever an individual has any type of code. Not to say that sleep and rest would help any and all individuals get rid of a cold, but one should certainly try that before resorting to antibiotics that get pricey very fast. The bad thing about all antibiotics is that individuals should realize what they are buying and the non-effects that they are putting into their body. (Mayo Clinic)
Overall, it is imperative to understand that kind of interactions that take place within a variety of sore throats. In addition, it is important to know what type of infection an individual might have at any point in time.
References
Antibiotics and Common Illnesses. (n.d.). Retrieved from http://www.ghc.org/healthAndWellness/?item=/common/healthAndWellness/medications/managingMedications/antibiotics.html
Mayo Clinic. (n.d.). Sore throat Causes – Mayo Clinic. Retrieved from http://www.mayoclinic.org/diseases-conditions/sore-throat/basics/causes/con-20027360
Time is precious
don't waste it!
Get instant essay
writing help!
Plagiarism-free
guarantee
Privacy
guarantee
Secure
checkout
Money back
guarantee
Get a Free E-Book ($50 in value)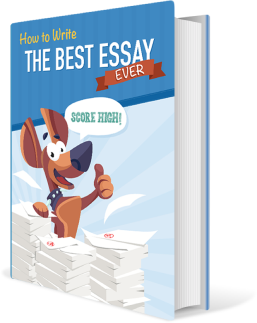 How To Write The Best Essay Ever!