The Development of a Curriculum for Spinal Surgeons, Essay Example
Pages: 5
Words: 1340
Essay
This Essay was written by one of our professional writers.

You are free to use it as an inspiration or a source for your own work.
The Humanist theory in which posits a natural desire for individuals to learn regards knowledge as having limitless possibilities. Using the information from theorist such as Dewey, Neill, Rogers, and Maslow, the humanism theory in which is rooted in the basis of human nature. "They believed that the humanism being is natural reality but not social reality; Human nature is rooted from the nature, and it is the characteristics of human being" (Jingna, 2012, pg. 32).The humanistic learning theory considers the learner's infinite potential for growth. Students are encouraged to take responsibility over their learning, as the teacher is the facilitator that establishes as supportive environment that enables the students to think of new ideas. In utilizing the humanistic learning theory to curriculum, Dewey's Model of Learning is incorporated into the learning process, as the feedback process is used in approach learning as it transforms the desires, feelings, and feelings of concrete experience into a purposeful curriculum. (Kolb, 1984) In utilizing this learning approach in work setting, it permits the assumption that humans are innately driven to obtain more knowledge. People have the intrinsic motivation to improve themselves; with this natural inclination, it sparks the internal drive in each setting to incorporate ones' own experiences and insights to encourage self-assessment and reflection.
For any educator that is serious in helping students, considering the socio-economic, political, and cultural factors are imperative to the curriculum design. While curriculum can be defined as the educational plan that consists of the objectives and goals that should be achieved, including the methods and topics that are used for evaluation, teaching, and learning. (Portelli, 1997) Many argue that curriculum is more than that. According to Coles (2003), "Curriculum is a sum of all the activities, experiences, and learning opportunities for which an institution (such as the Society) or a teacher (such as a faculty member) takes responsibility –either deliberately or by default." What is meant is that curriculum incorporates a broad concept in which includes informal and formal influences by the set of goals or objectives of the society in which are presently important. Curriculum is seen as a product, process, and a vehicle as a driving forces that supports the delivery of institutional priorities and agendas. (Fotheringham, Strickland, and Aitchison, 2012) Educators must recognized the cultural, socio-economic, and political factors for each student are imperative in their successful assimilation in making the student more comfortable and supportive in their educational settings. When these factors are incorporates, students will feel interconnected to the lessons that they find more relevant, and therefore internalize, to want to learn more. (Decapau, Marshall, 2009) More importantly, active participation in the curriculum development that provides meaningful learning in everyday teaching facilitated by the teacher's cultural and pedagogic competency fosters effective learning process.
In developing curriculum, the basic components that are implemented are referred to as aims, goals, and objectives (AGO). Each are often used interchangeably, while also one can be brushed aside in factor of the others. Aims are the reflection of the teacher's ideal in which help create the goals and objectives of the curriculum plan. For example, students will become proficient at identifying the different verb conjugations. Aims are defined as, "general statements that provide direction or intent to educational action" (Wilson, 2014). Goals can be considered the translation of aims that help to provide teachers with broad statements in which they hope to accomplish in regards to students learning a specific educational construct. For example, students will able to identify and choose the correct verb conjugations in sentences. Objectives, unlike goals and aims are how they would fit with the larger aims and goals; then conduct a task analysis and identity the skills needed to achieve these objectives. (Noddings, 2007) For example, students will complete verb conjugation assignments with 80% accuracy.
Evaluation is an essential tool that is imperative in measuring the effectiveness of the teacher, as well as how students are learning. Evaluations helps discussing how the design of the curriculum plan was productive, could improve, and how experiences from both the students and the teachers could be incorporated into the classroom. "Teacher evaluation is, first, about documenting the quality of teacher performance; then its focus shifts to helping teachers improve their performance as well as holding then accountability for their work" (Stronge, 2007, pg. 1). Teacher evaluations matters because schools need high quality teachers that are accountable for the success of their students. The core of education is learning and teaching, and when teachers are effective that can be measures; it helps in making teachers more effective in guiding the learning of students. Utilizing formative and summative assessments are useful in monitoring student learning, and provides ongoing feedback that can be used to help teachers improve their teaching methods. Formative assessments help in identifying student weaknesses and strengths, as well as target areas where improvement is needed. Teachers are able to recognize the areas in which students struggle to immediately address these problems. In summative assessments, are used in evaluating the student learning, and able to compared against a benchmark or standard from the school or teacher. These includes assessments such as papers, projects, exams, or other benchmarks.
As an educator, the constant challenge is searching for new ways and approaches in helping students to make sense the bits and pieces of knowledge the multitude of life's experiences students' gain from the traditional departmentalized curriculum. Evaluations and assessments are useful in helping to measure the achievement of students, but also helping teachers to effectively plan their curriculum that targets areas where students may struggle. The primary challenge that is faced when designing curricular and pedagogies is determining how best to articulate the positionalities in regards to the numerous ways models and theories of learning inform both the product as well as the process of design. It is complex in finding a textbook or a design resource that demonstrates the relationships between the essential theories of learning, and how they might be implemented coherently to create effective curriculum. The purpose of implementing learning theories are to utilize conceptual framework that illustrate how during learning information is absorbed, processed, and retained. (Hansen, 1995) When considering this definition, student scores alone shouldn't be used as a measure to evaluate the success of the teacher, while important, factors such as the students ability to think of new ideas, knowledge, and skills that have been acquired in the lesson plans. Students and teachers incorporate environmental, emotional, and cognitive influences, in addition to prior experience, and cultural factors that play pivotal roles in understanding the world.
References
Coles, C. (2003). The development of a curriculum for spinal surgeons. Observations following the Second Spine Course of the Spinal Society of Europe Barcelona.
DeCapua, A., & Marshall, H. W. (2009). Students with limited or interrupted formal education in U.S. Classrooms. Urban Review. Doi: 10.1007/s11256-009-0128-z.
Fotheringham, J., Strickland, K., & Aitchison, K. (2012). Curriculum: directions, decisions and debate. Developing and Supporting the Curriculum.
Hansen, R. E. (1995). Five principles for guiding curriculum development practice: The case of technological teacher education. Journal of Industrial Teacher Education. Vol. 32, No.2.
Jingna, D. U. (2012). Application of humanism theory in the teaching approach. Higher Education of Social Science, 3(1), 32-36.
Kolb, David. (1984). Experiential Learning: Experience as the Source of Learning and Development. Prentice-Hall, Inc. New Jersey.
Noddings, N. (2008). Aims, Goals, and Objectives. Encounters in Theory and History of Education, 8.
Portelli, John. (1987). Perspectives and Imperatives on Defining Curriculum. Journal of Curriculum and Supervision. Vol 2., No.4, pg. 354-367.
Stronge, J. H., Ward, T. J., Tucker, P. D., & Hindman, J. L. (2007). What is the relationship between teacher quality and student achievement? An exploratory study. Journal of Personnel Evaluation in Education, 20(3-4), 165-184.
Surry, D.W. & Farquhar, J. D. (1996). Incorporating social factors into instructional design theory. In M. Bailey, & M. Jones, (Eds.) Work, Education, and Technology (pp. 6.1-6.8). DeKalb, IL: LEPS Press
What is the difference between formative and summative assessment? (2015). Carnegie Mellon. Retrieved from https://www.cmu.edu/teaching/assessment/basics/formative-summative.html
Wilson, Leslie Owen. (2014).  The Aims, Goals, and Objectives of Curriculum – What are the differences? The Second Principle. Retrieved from http://thesecondprinciple.com/instructional-design/writing-curriculum/
Time is precious
don't waste it!
Get instant essay
writing help!
Plagiarism-free
guarantee
Privacy
guarantee
Secure
checkout
Money back
guarantee
Get a Free E-Book ($50 in value)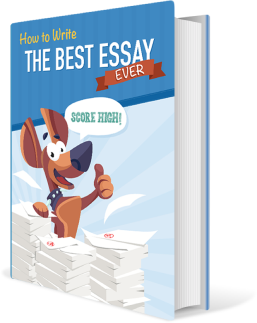 How To Write The Best Essay Ever!